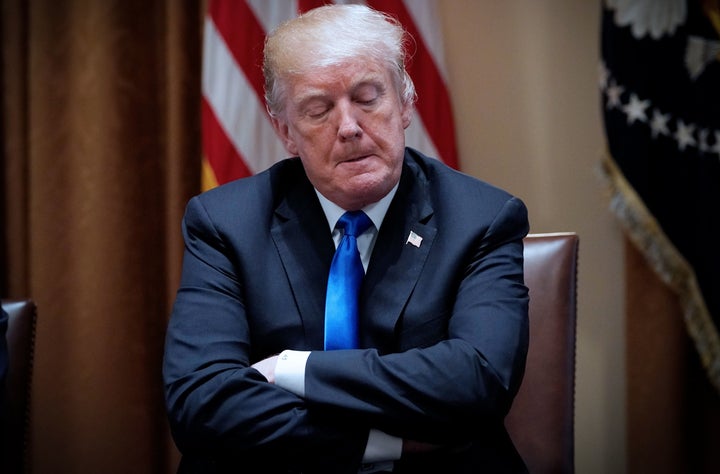 "Our history is rich with amazing stories of strong, courageous, and brilliant women," his statement begins. "Since America's founding, women have played an integral part in American innovation and productivity, while simultaneously raising generations of lively children and providing leadership in their local communities."
First lady Melania Trump also recognized the month, tweeting that it's "a time to celebrate ways American women have historically changed & continue to shape our society."
In his statement, the president pointed to women who have created change throughout history ― like Mary Katherine Goddard, who printed the second copy of the Declaration of Independence in 1775. He also gave himself a pat on the back, saying that his recently enacted Tax Cuts and Jobs Act will help women.
While it's standard for presidents to formally declare Women's History Month (Barack Obama and earlier presidents did so too), there's a certain discordant note this year ― as there was with Trump's similar declaration last year. It's no secret that the current president and his administration have a horrible track record with women and the issues that benefit us lady folk.
Trump, along with other members of his administration, continued to defend former White House staff secretary Rob Porter even after he resigned from his position following reports that he had physically abused both of his ex-wives. Staying true to form, the president suggested that both women were lying with their accusations of domestic violence.
The list goes on and on. And though most voters do recognize that Trump lacks credibility in the feminist department, it seems fitting to remind Americans on the first day of Women's History Month that our president is an accused sexual predator and a defender of an alleged wife beater.
Popular in the Community