President Donald Trump's proposal to slash funding to the Corporation for Public Broadcasting wouldn't threaten to reduce programming at RSU, a public television station in rural Oklahoma. It would end it.
"If the cuts go through with the CPB, my station would no longer exist," station manager Royal Allis told The Huffington Post. "We would have to turn the lights out."
Republicans lawmakers have tried for decades to eliminate funding for the 50-year-old CPB, even though the $445 million it's allocated each year accounts for just 0.01 percent of the federal budget. The attacks on public broadcasting have long been tied to politics, as some critics perceive outlets like NPR and PBS as having a liberal slant.
And yet the Americans likely to be hit hardest by the proposed cuts live in deep red, rural parts of the country that overwhelmingly voted for Trump.
NPR and PBS would both be adversely affected by cuts. Those national organizations receive some funding directly from the CPB, and local stations around the country may license NPR and PBS programs using money from the federal government. More than 90 percent of CPB funding goes to local stations around the country, The Washington Post reported last week ― and dozens of them rely on this money to make up more than 40 percent of their budgets.
Trump won more than 75 percent of the vote in Rogers County, Oklahoma, where RSU is located and broadcasts to around 1.2 million homes. The station is tied to Rogers State University in the northeastern part of the state and employs 10 part-time student workers in addition to a dozen full-time employees, according to Allis. The school doesn't have a journalism department, so Allis said the station serves as a lab for students. Shuttering the station "would be devastating to students who want to get that hands-on training," he added.
"What we do for our community, and how we promote our community, and how we effect our community ― all of that would go away," Allis said.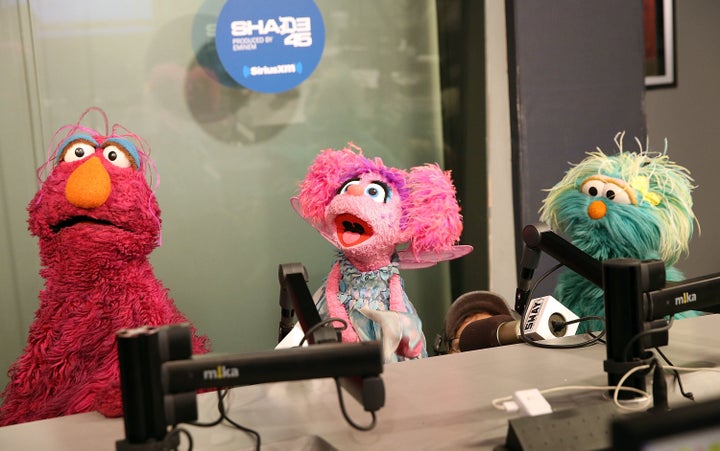 Other nationwide leaders in public media echoed that sentiment, emphasizing that their stations serve an important role in their communities ― and that larger state outlets, and certainly national ones, likely couldn't become substitutes.
"For the people of our rural region, it's a matter of pride to see their county fair, or their parade, or their neighbors talking about serving in World War II," said Becky Magura, president and CEO of WCTE.
The rural eastern Tennessee station is the only one within a 75-mile radius, she said. It has produced Americana music shows, like "Bluegrass Underground," which now enjoy a national following. WCTE also assists in local initiatives regarding education, adult literacy and workplace development, Magura said.
Magura, a lifelong resident of the area who has worked at the station for 35 years, said eliminating funding for public broadcasting would be "a travesty and a tragedy."
Several stations around the country are encouraging members of their communities to sign an online petition ― Protect My Public Media ― in hopes of influencing lawmakers in Washington. One of them is WLJT, located in a rural west Tennessee country where Trump received 74 percent of the vote.
"If federal funding is cut, WLJT ― like most small stations ― will find it very difficult to replace that funding," Monica Reese, the station's general manager and CEO, said in an email to The Huffington Post.
"WLJT's viewers are typically low to middle income ― relying, in many cases, on over the air television programming rather than cable or satellite," Reese said. "The majority of our schools are Title I and the students are in need of additional learning resources that WLJT provides through programming, outreach services, free books and other resources."
Richard Hise, general manager of Allegheny Mountain Radio, which serves three Trump-supporting counties in West Virginia and Virginia, said his stations "are often the only source of news, entertainment and emergency broadcast services available" in their communities.
"What we do for our community, and how we promote our community, and how we effect our community -- all of that would go away."
Trump's proposed budget wouldn't lead to Big Bird actually losing his nest on "Sesame Street" because the long-running children's show is now produced by HBO, with episodes airing nine months later on PBS stations. But if kids who don't have cable subscriptions or reliable broadband access also lose access public to television over the airwaves, there's a risk they wouldn't be able to watch the show or similar programs.
PBS and NPR stations in cosmopolitan enclaves would be better positioned to weather federal funding cuts because they can draw from comparatively wealthier viewers and listeners for member support.
Magura said there are many viewers in mountainous parts of her state who can't afford cable and currently access the PBS member station though an antenna attached to their roofs. She noted that viewers who can't afford to pay for cable aren't likely to pay for a membership with the station. Her station ― located in a county that voted 70 percent for Trump ― has always been frugal and seeks out additional revenue sources, but still receives 40 percent of its budget through the federal government.
Despite being in "super red state," Magura said WCTE is "really is seen as a neighbor and a friend" rather than "some liberal mouthpiece." She said she wished Trump would have taken the time to drive an extra hour and spend time in her area while visiting Nashville last week.
"If he could see the impact public media has on the people who believe in him and support him, he'd know it's not something that should be cut," she said. "It's something that should be valued and protected."
How will Trump's first 100 days impact you?Sign up for our weekly newsletter and get breakingupdates on Trump's presidency by messaging ushere.
Related
Popular in the Community