WASHINGTON ― President Donald Trump said Thursday that he'd give himself "a 10," on a scale of 1 to 10, for how he has responded to Puerto Rico after Hurricane Maria hit the island.
"I'd say it was a 10," Trump told a reporter at a White House event with Puerto Rico Gov. Ricardo Rosselló. "I give ourselves a 10. … We have provided so much, so fast. We were actually there before the storm hit."
The president's remark conveys a different reality than what's going on in Puerto Rico, a U.S. territory that is home to 3.4 million Americans. As of Thursday ― more than a month after Hurricane Maria hit ― 30 percent of the island still has no drinking water and 80 percent doesn't have power. That's according to government data updated daily, which some volunteer workers on the ground say is inaccurate. They say the situation is far more grim.
"These people are going to die," Alicia Schwartz, a registered nurse who's been volunteering on the island, told HuffPost earlier this month. "The help is not really there for them."
Rosselló declined to give a grade to Trump's response to the catastrophe. He said he was satisfied with the administration's efforts, but added, "A lot still has to be done."
The president speculated that Hurricane Maria is the worst storm that has ever hit the United States.
"I think it was worse than Katrina," he said. "It was, in many ways, worse than anything people have ever seen."
Hear Jen Bendery talk about Puerto Rico politics in the 17th minute of the HuffPost Politics podcast: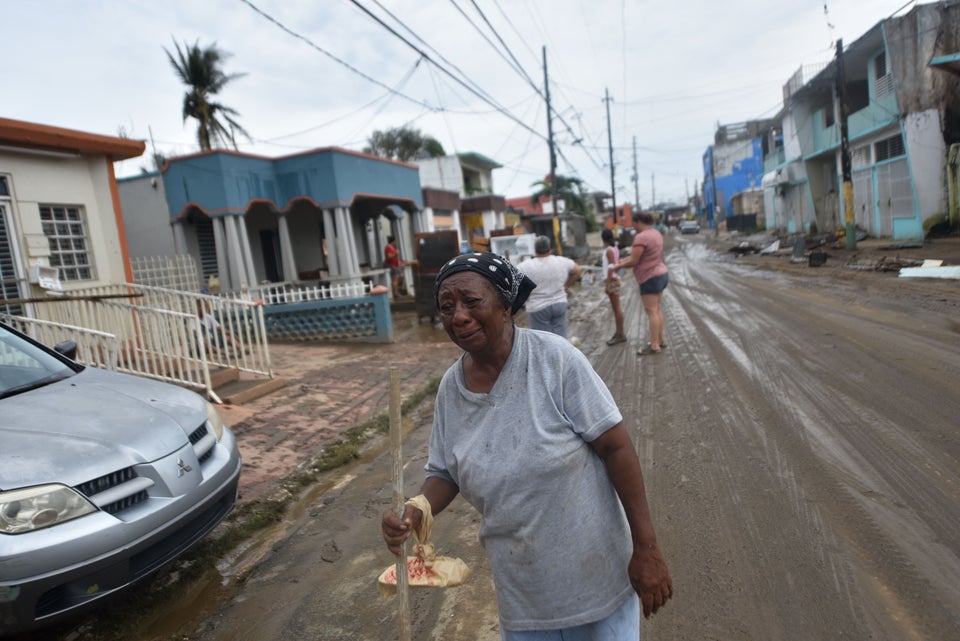 Puerto Rico Reeling After Hurricane Maria
Popular in the Community