UPDATE: Sept. 28 ― The White House announced Thursday that Trump waived the Jones Act for Puerto Rico for 10 days, effectively immediately.
WASHINGTON ― President Donald Trump said Wednesday that he's considering waiving the Jones Act for Puerto Rico ― an arguably outdated law that imposes exorbitant shipping costs on the island ― but tempered his support for it because he's getting pushback from the shipping industry.
"We're thinking about that," he said at a White House press event. "But we have a lot of shippers and … a lot of people who work in the shipping industry that don't want the Jones Act lifted. And we have a lot of ships out there right now."
The 1920 law requires that all goods shipped between U.S. ports be carried by American-owned and operated ships, which are more expensive vessels than others in the global marketplace. That means Puerto Rico has to pay double the costs for goods from the U.S. mainland compared with neighboring islands ― and that U.S. vessels are making bank. The law costs Puerto Rico hundreds of millions of dollars every year, and now, in the midst of a humanitarian crisis, the costs to import food, fuel and other supplies will spike amid the island's economic devastation.
Trump's comments are a galling admission that he's weighing an industry's profits against the needs of 3.5 million Americans facing "apocalyptic" conditions in Puerto Rico. Most people there haven't had water, power or cell service since Hurricane Maria decimated the island last week. Roads are washed away or covered in debris. Many Americans still haven't heard from loved ones after a week, and at least 13 people have died.
Adding to the situation, it was just two weeks earlier that Hurricane Irma hit the island and caused up to $1 billion in damages.
The president's comments suggest shipping professionals are telling him they'd rather keep their financial advantage over Puerto Rico in the midst of a life-threatening situation than cede money they arguably shouldn't be getting in the first place.
HuffPost reached out to a handful of U.S. shipping organizations to ask if they oppose Trump waiving the Jones Act for Puerto Rico's recovery efforts.
Requests for comment from two offices of National Shipping of America ― one in Puerto Rico, another on the U.S. mainland ― were not returned. A request for comment from North American Shippers Association was also not returned. A man who answered the phone at American Import Shippers Association said their organization "is not really involved" in Jones Act matters because their members only import goods from the Far East.
Thomas Allegretti, chairman of the American Maritime Partnership, said he is not in favor of waiving the law because he said there are too many cargo containers piling up at the port of San Juan and not enough trucks and clear roads to distribute the goods.
"So, the problem at the port is a lack of trucks and delivery routes, not a lack of vessels," Allegretti said in a statement.
"It is unacceptable to force the people of Puerto Rico to pay at least twice as much for food, clean drinking water, supplies and infrastructure due to Jones Act requirements as they work to recover from this disaster," McCain wrote. "We must treat this emergency relief with urgency ― every day that business owners are unable to recover their assets and account for lost business, the economy will retreat even further into devastation."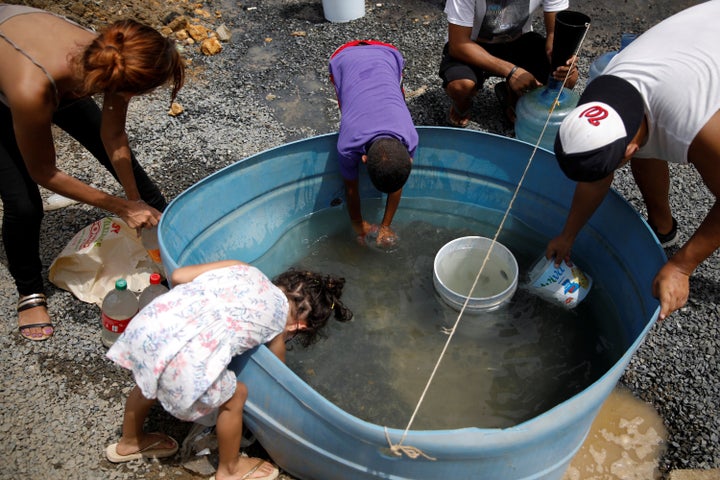 The Department of Homeland Security has gotten emergency waivers to the Jones Act twice in the last month to help with recovery efforts in Texas and Florida after hurricanes Harvey and Irma. But during testimony Wednesday before the Senate Homeland Security and Government Affairs Committee, Duke said DHS can issue waivers only if they are related to national defense matters. The waivers for Texas and Florida were to help aid fuel shortages, she said, which fall under the category of national security.
"We don't know of fuel shortages on the island of Puerto Rico," Duke said. "If there are fuel shortages, we are looking at the Jones Act. … We will use it appropriately."
One senator on the committee, Maggie Hassan (D-N.H.), read aloud an email she got this week from former Puerto Rico Gov. Alejandro García-Padilla, who described the scene on the island as "critical," with "hospitals on the verge of collapse" because they have run out of gas or diesel to run their generators, and "patients dying in their homes because they cannot fill their prescriptions" or "have access to keep their insulin cool."
"Many thousands could die," Hassan read from the end of Garcia-Padilla's email. She asked Duke for her response.
"The president, vice president and I talked with the [current] governor yesterday," Duke said. "He had no unmet needs at that point."
Hassan appeared stunned. "I know others in contact with the governor of Puerto Rico. They are not hearing that all their needs have been met," said the New Hampshire senator. "I am concerned why there were not more assets on the way to Puerto Rico as soon as the storm hit. We're almost a week out now."
Duke conceded it's "been a challenge" responding to Puerto Rico but said the agency is doing everything it can right now.
"We will never stop," Duke said. "We will never be satisfied."
Before You Go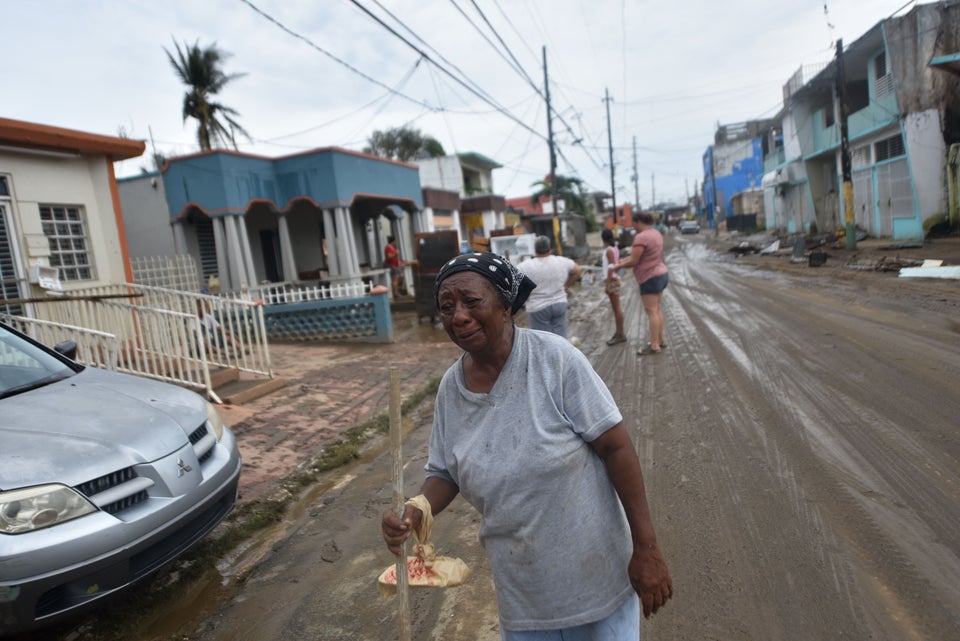 Puerto Rico Reeling After Hurricane Maria
Popular in the Community