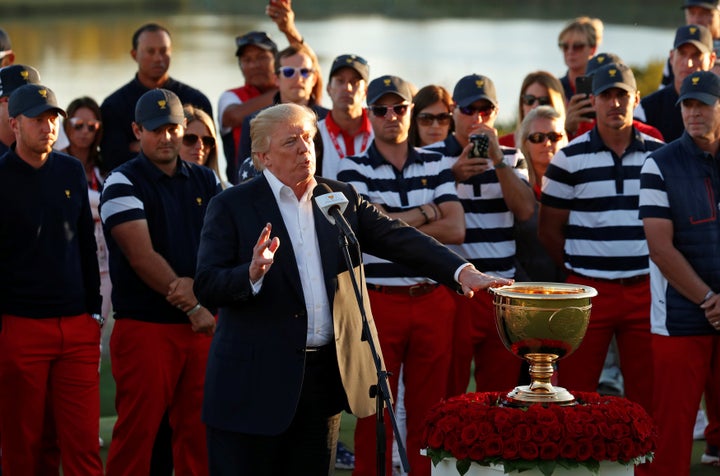 Nearly two weeks after a hurricane devastated the island of Puerto Rico, the Trump administration is struggling to provide sufficient aid to the U.S. territory.
The federal response to Hurricane Maria, which slammed into Puerto Rico on Sept. 20, stands in stark contrast to how the United States reacted after a 7.3 magnitude earthquake shook Haiti on Jan. 12, 2010.
The Trump administration's reaction to the disaster in Puerto Rico, home to more than 3.4 million American citizens, pales in comparison. The Federal Emergency Management Agency's website says the U.S. government has provided a range of support since before the hurricane landed. But more than a week after Maria hit, the mayor of San Juan begged for help.
"We are dying here, and I cannot fathom the thought that the greatest nation in the world cannot figure out logistics for a small island of 100 miles by 35 miles," Mayor Carmen Yulín Cruz said at a news conference this past Friday. "Mayday! We are in trouble."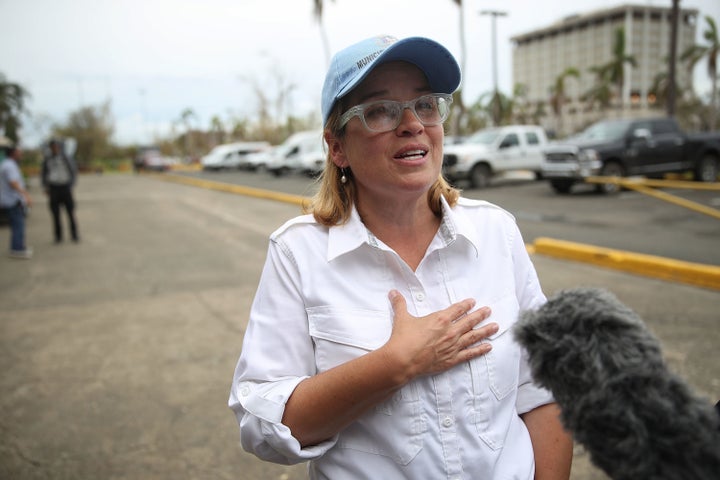 On his first day in Puerto Rico, Buchanan told reporters that although more troops were on the way, it was still "not enough." By Monday, Puerto Rico Gov. Ricardo Rosselló said about 7,200 troops were on the ground and added that much more help was needed.
Congress has not yet passed a bill granting monetary aid for Puerto Rico, although it managed to move a $15.25 billion relief package in response to hurricanes Harvey and Irma in September. Additionally, the Trump administration waited several days before temporarily waiving the Jones Act, thereby making it easier to ship supplies to Puerto Rico.
In spite of growing criticism of his administration's efforts, President Donald Trump keeps touting the federal response. He said last week that it has been challenging to coordinate logistics because "this is an island, sitting in the middle of an ocean, and it's a big ocean. It's a very big ocean."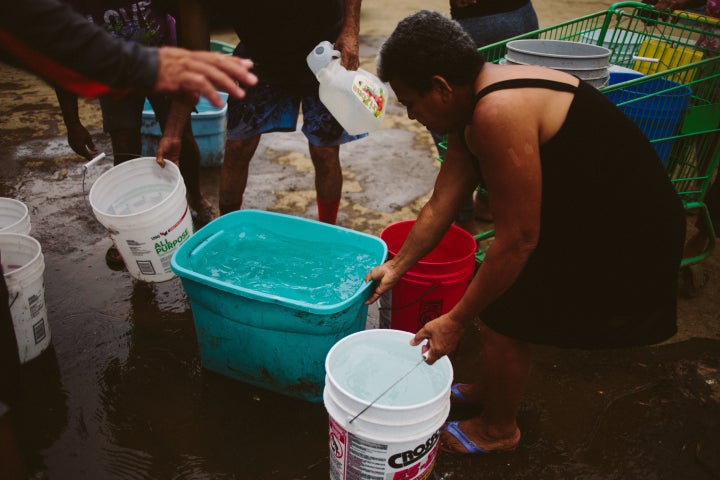 Columbia University professor John Mutter focuses his work on how natural disasters affect vulnerable communities. He studied the recovery efforts after the Haiti earthquake in 2010 and Hurricane Katrina in 2005.
"There's no reason [Puerto Rico] should be treated any differently from any other place, New Orleans or Houston," Mutter told HuffPost. "It's almost being treated as if it's a foreign country."
When Cruz accused FEMA of focusing on bureaucracy and paperwork instead of helping people, Trump attacked her via social media.
"Such poor leadership ability by the Mayor of San Juan, and others in Puerto Rico, who are not able to get their workers to help," Trump tweeted while spending the weekend at the Trump National Golf Club in Bedminster, New Jersey. "They want everything to be done for them when it should be a community effort."
The president is scheduled to visit Puerto Rico on Tuesday. "It's the earliest I can go because of the first responders, and we don't want to disrupt the relief efforts," he said.
Yet Sen. Marco Rubio (R-Fla.) visited the island a week ago Monday to see the situation on the ground. He called for the Defense Department to take over immediate relief efforts.
The situation in Puerto Rico is truly precarious, Mutter emphasized. "It's a very desperate situation for people there because they must be wondering if the U.S. cares about them at all," he said. 
Calling all HuffPost superfans!
Sign up for membership to become a founding member and help shape HuffPost's next chapter