In a fawning interview with former Arkansas Gov. Mike Huckabee (R) that aired Saturday on the Trinity Broadcasting Network, a Christian news outlet, Trump recounted the trip as if it were a sporting event. Huckabee — whose daughter is White House press secretary Sarah Huckabee Sanders — had asked him elaborate on "the effusive praise" from officials.
"They had these beautiful, soft towels. Very good towels," Trump said. "And I came in, and there was a crowd of a lot of people. And they were screaming, and they were loving everything. I was having fun. They were having fun. They said, 'Throw 'em to me! Throw 'em to me, Mr. President!'
"So next day, they said, 'Oh, it was so disrespectful to the people,'" Trump continued, referring to the press. "It was just a made-up thing. And also, when I walked in, the cheering was incredible."
"You were a rock star!" Huckabee interjected. "I saw the video of it!"
"The cheering was, it was deafening," Trump continued. "They turned down the sound so that you just heard the announcers: 'Donald Trump.'"
During his visit Tuesday to survey the damage caused by Hurricane Maria, Trump was widely condemned for not showing empathy for the ongoing suffering in Puerto Rico and making the trip a spectacle.
In addition to tossing the paper towels, he joked to the island's officials that the cost of the storm has "thrown our budget a little out of whack," downplayed Maria as not "a real catastrophe" like Hurricane Katrina (the 2005 storm in which many more lives were lost), and told a family of hurricane victims to "have a good time."
Trump in the Saturday interview continued to obsess over receiving praise for the federal response to the storm.
"They were praising us. The congresswoman, who is terrific, Jenniffer González-Colón ... she has been incredible in her praise of the job we've done."
While meeting with Colón and other officials on the ground Tuesday, Trump repeatedly asked them to publicly praise the federal response to the storm.
"She was saying such nice things about all of the people who have worked so hard," he said at the time. "Jenniffer, do you think you can say a little bit about what you said about us?"
In the interview, Trump stepped up his insults, telling Huckabee that it was Cruz "who did a very poor job."
"She's not a capable person, and my people were telling me that to start off with," he said. "But we did a great job."
After again discrediting the coverage of his trip, Trump lauded himself for the word he most frequently uses to deride the news media.
"The media is, really, the word — I think one of the greatest of all terms I've come up with — is 'fake,'" he told Huckabee. "I guess other people have used it, perhaps, over the years, but I've never noticed it."
Before You Go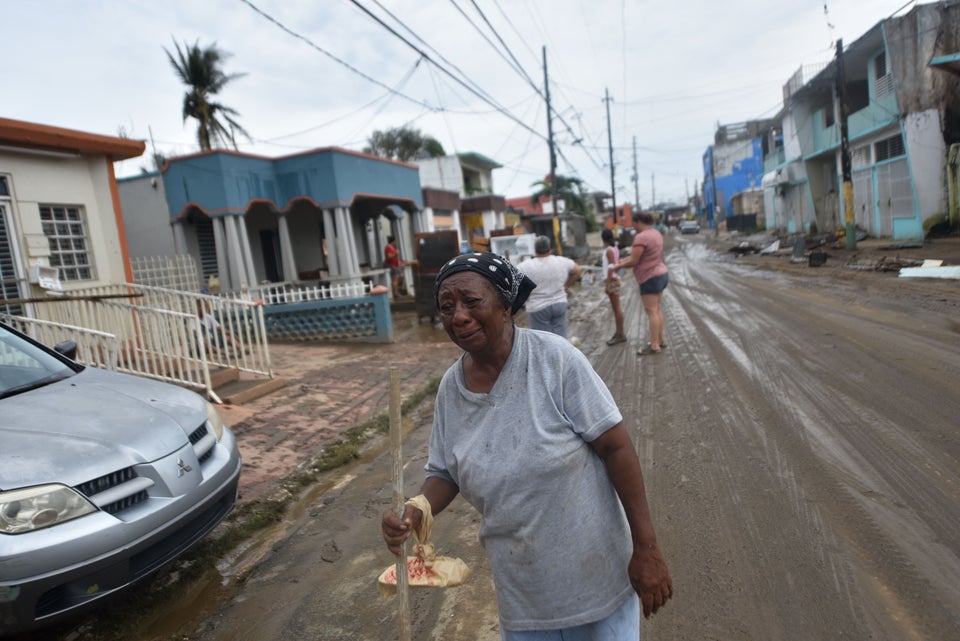 Puerto Rico Reeling After Hurricane Maria
Popular in the Community