As if Valentine's Day weren't anxiety-inducing enough, an image of President Donald Trump and President Vladimir Putin in love ― and expecting! ― gave New Yorkers something else to complain about on the romantic holiday.
The image of Putin and Trump in the buff, with the American president boasting a hefty baby bump, was projected onto buildings in the New York neighborhoods of Williamsburg and Chelsea on Tuesday night alongside the hashtag #LoveThroughHate.
The public installation seems to be part of a viral ad campaign by a dating app called Hater, which matches up potential lovers according to their mutual dislikes. But surely, many a dater would hate a marketing ploy so desperate as this one.
When asked for a comment about the project, a representative for Hater told The Huffington Post over Twitter: "There's a lot of animosity out there, regardless of what side you're on. We're just trying to make people laugh. Through humor, hate can turn into love."
The ad employs an odd choice of imagery for a dating app on Valentine's Day, considering few people might kill the mood these days quite like Trump. And like some of the other Trump-centric artworks that have graced New York over the past year, the projection unfortunately relies on shock factor and bizarre, body-shaming tactics instead of legitimate critique.
Exploitative attempts at edginess, like Hater's, pale in comparison to the work of these activist artists. If anyone else feels the same, well, we should go out.
Before You Go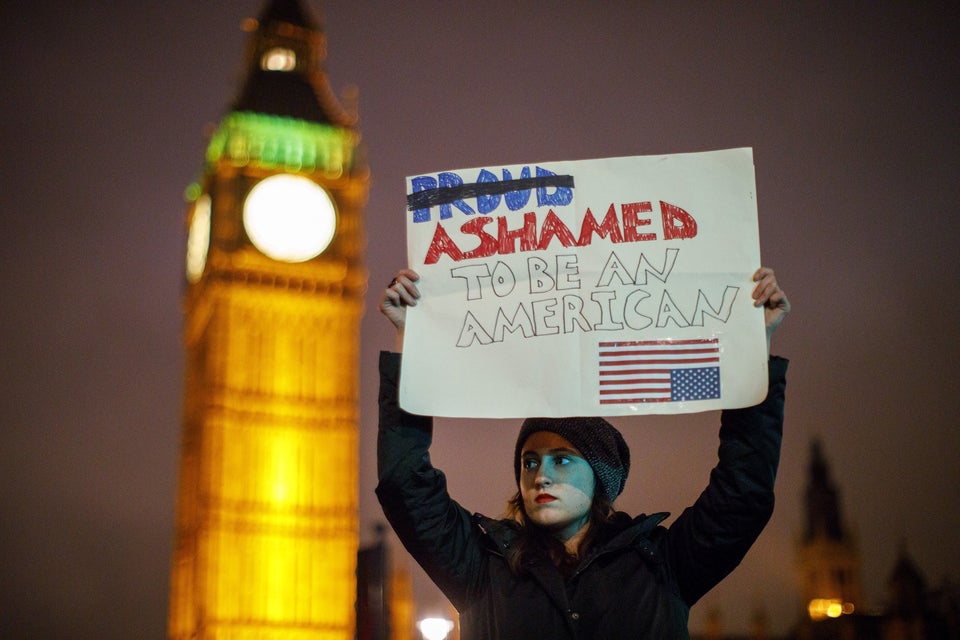 The World Protests President Trump
Popular in the Community