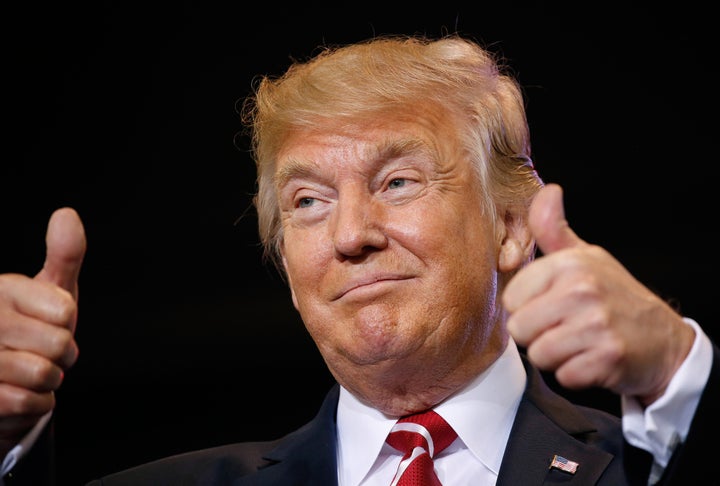 President Donald Trump intends to entrust the lives of the nation's miners to a former coal executive whose company battled the agency he would lead.
The White House announced Saturday that Trump would be nominating David Zatezalo to run the Mine Safety and Health Administration. Zatezalo was previously the CEO of Rhino Resources, a Kentucky-based coal company. The administration noted his looming nomination along with more than three dozen others in a holiday weekend press release.
MSHA is the branch of the Labor Department responsible for inspecting mines for health and safety hazards and investigating miners' injuries and deaths. As assistant labor secretary for mine safety and health, Zatezalo would ultimately decide how aggressively MSHA will police the nation's mines and punish coal operators who flout the law.
No one can accuse Zatezalo of being unfamiliar with how the agency he would run operates.
As the Charleston Gazette-Mail's Ken Ward Jr. reported, Zatezalo was an executive at Rhino when the company butted heads repeatedly with MSHA during the Obama administration. After several documented safety lapses, the agency issued what's known as a "pattern of violations" warning to one of Rhino's mines, ordering the company to get its act together or face more penalties. Not long after, a miner was killed at the mine when part of a wall collapsed, leading to $44,500 in fines.
MSHA also took the rare step of issuing an injunction against another Rhino mine when it found out the company's employees were tipping off miners underground ahead of inspections, in hopes of avoiding penalties. The same practice occurred at Massey Energy's Upper Big Branch, the West Virginia mine where 31 miners were killed in an explosion in 2010.
According to a biography released by the White House, Zatezalo started out as a miner in 1974, then worked as a mine foreman before becoming an executive. He received a degree in mining engineering from West Virginia University.
Zatezalo is just one of many Trump nominees whose personal histories seem at odds with their agencies' missions. Trump's initial, failed nominee for labor secretary, Andrew Puzder, was a fast-food executive whose company had been fined by the Labor Department. His choice to lead the Environmental Protection Agency, Scott Pruitt, had repeatedly sued that agency when he was Oklahoma's attorney general. Rick Perry, who runs the Energy Department for Trump, previously said he wanted to abolish it.
Zatezalo would have to be confirmed by the GOP-controlled Senate.
Popular in the Community