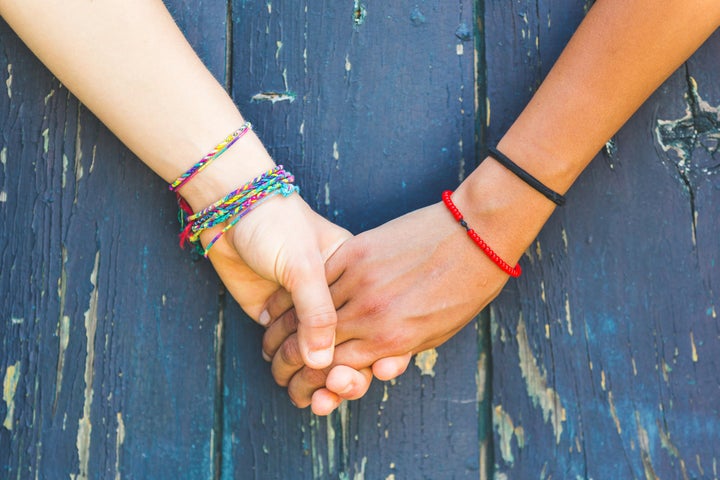 The past few years have seen the demise of publications and bars for and by lesbian, bisexual, trans and queer women. Historically, these media outlets and brick-and-mortar businesses were both figurative and literal spaces to find community, physical safety and fight for queer rights when we couldn't find solace elsewhere. Earlier this year, the website AfterEllen effectively shutdown at the behest of straight men at the site's parent company, while San Francisco's beloved Lexington Club shut its doors in 2014. These are just two of the many figurative and literal spaces that have been shuttered in recent years.
In the wake of Trump's attempt to co-opt the notion of a safe space — and under his administration — publications and nightlife for and by queer women, gender-nonconforming and trans people are more critical than ever. They are a respite from the normalization of sexual assault and misogyny, thanks to the ascent of a man who boasted of grabbing women. They provide guidance about how to preserve our existing rights under the shadow of an administration that has promised to walk them back. And, they are a place to find joy, love and community in the unpredictable months ahead.
Many editors and nightlife creators have endured challenges to our spaces over the past few years. Here, they reflect on the political moment and the state of their industry, and discuss why publications and events with queer women, gender-nonconforming and trans people at the helm are crucial.
...I went dark the week of the election. I met a joyless version of myself, frightened and without exuberance, but three days later my friends and my wife coaxed me out of solitude and to a very beautiful solidarity dinner. Just before midnight my friend leaned back in her chair and said, "I love it when you catch your second wind." For the first time since the results, the lights flickered back on; the relief of recognizing myself was like being saved from drowning. I didn't do that in a silo. Somebody held out her hand, and I knew well enough to take it. Queer outlets run by women — especially women of color or welded by intersectionality — are hands outstretched. They are our beacons and our lighthouses, our models of resistance.
My hope is that publishers will start to see the value in women and our perspectives enough to put us at the helm...So LGBT publishers have to ask themselves the hard question - who do I serve? Do I want to stay around if it means I have to sacrifice quality content? Stop being the resource that the community deserves? I'm sure most are trying to strike a balance, but it's men that continually get to make these decisions. Perhaps things would look different if that weren't the case.
Amber Valentine, DJ & promoter, PAT and MISSTER @ the Woods:
These days are feeling very dark and defeating to a lot of people. It's important to create spaces where we can feel safe(er) and know that the space is OURS to light up for the night. To be together, celebrate each other, cruise, dance, flirt, hug, laugh, makeout, whatever... just sparkle for a few hours and not feel so alone. We draw strength from each other, and we need that strength to face the day.
Morgan Mann Willis, bklyn boihood Lead Editor of "Outside the XY: Queer Black and Brown Masculinity":
We struggle to find space where we are wholly accepted. Can you think of places off hand that allow women and/or queer folks space to feel actually, truly, safe? Can you think of places offline? "Outlets" is an interesting word. It really means ― "Where can our community plug in and feel connected?" We are inventing and piecing together answers to that everyday, but the work requires more resources than our community has readily available.
Merryn Johns, Editor-in-Chief of Curve:
If you are a minority you need to be able to trust your chosen media as a reliable source that can inform you in making everyday choices, whether political or lifestyle related. Any media outlet that intends to serve a minority or niche market readership should be owned and operated by members of that specific minority, especially in times of social division and upheaval. Queer women journalists understand the problems, challenges and needs of queer female readers who require a bellwether that will not mislead them for ideological or commercial purposes.
Ivette Alé (DJ IZLA), Co-Founder, Producer, Resident DJ of Azucar (NY) and THrōz (LA):
Radical queer party spaces have always been integral in the survival strategies of queer community. It is where we congregate, organize, release, collectively heal, share art, explore self-expression, witness each other's lives. Those spaces were and are hard fought, often with trans women of color on the front lines, and we should remember that in the age of Trump. Now more then ever, it is important not only to support and fearlessly defend queer spaces, but to center black, trans, femme, POC, migrant, gender-non-confirming and disabled folks in those spaces.
Anita Dolce Vita, Owner of dapperQ:
Queer outlets run by women are critical in times of political unrest because our platforms create communities of common values that are accessible not only to those who live in areas where queer women can easily mobilize en mass on the ground, but to those who are isolated and may be targets of local anti-LGBTQ legislation or emotional and physical violence without any local support.
Whitney Day, Owner/DJ/Event Producer of Whitney Day Events:
We NEED these spaces to come together - whether it's to engage in discussions and voice our concerns, hopes, and looming questions with those who are looking for an outlet to do the same, to have a place where we can be ourselves to dance together, kiss, hold hands without judgment or concern, and just to know that these spaces exist is important.
Lisa Cannistraci, Activist and Owner, Henrietta Hudson:
LGBTQ bars have always been akin to a sanctuary cities for our community. With the repeal of DOMA and Marriage, Equality as the law of the land we felt we were safely assimilating into mainstream society. On the flip side our straight allies and like minded folks were congregating together with us in our safe spaces...Me and my community are ready to fight the good fight once again. Luckily I believe this is in our DNA. Henrietta Hudson will be the place where we can congregate and relax without fear.
Mathieu Carter, Identifies as Bigender and Transmasculine, Burlesque and Drag Performer, Hera Sthetique:
Gay bars have been a beacon of what it's like to live out and proud. They can be part of escapism or a place to organize... I started performing at Liquid in Tampa, Fl which to this day I keep near my heart as my home bar, and then, once I moved to Orlando, Pulse was where I laid my roots. That place was and is where my chosen family grew. Where I could say anything about my identity and it be accepted. No judgement or fear of it. These are our homes away from home. In some cases, they're just home, period. We need our homes now more than ever.
Emily Hall Smith & Charlotte Glasser, Owners/Producers of Hot Rabbit LGBTQ Events:
Queer spaces are for many of us the only spaces to be unabashedly ourselves, to find camaraderie and companionship, and to feel safe and secure...Fostering explicitly positive, intentionally diverse, and irreverently joyful environments for queer people is something that will always have immense value to our collective strength.
Before You Go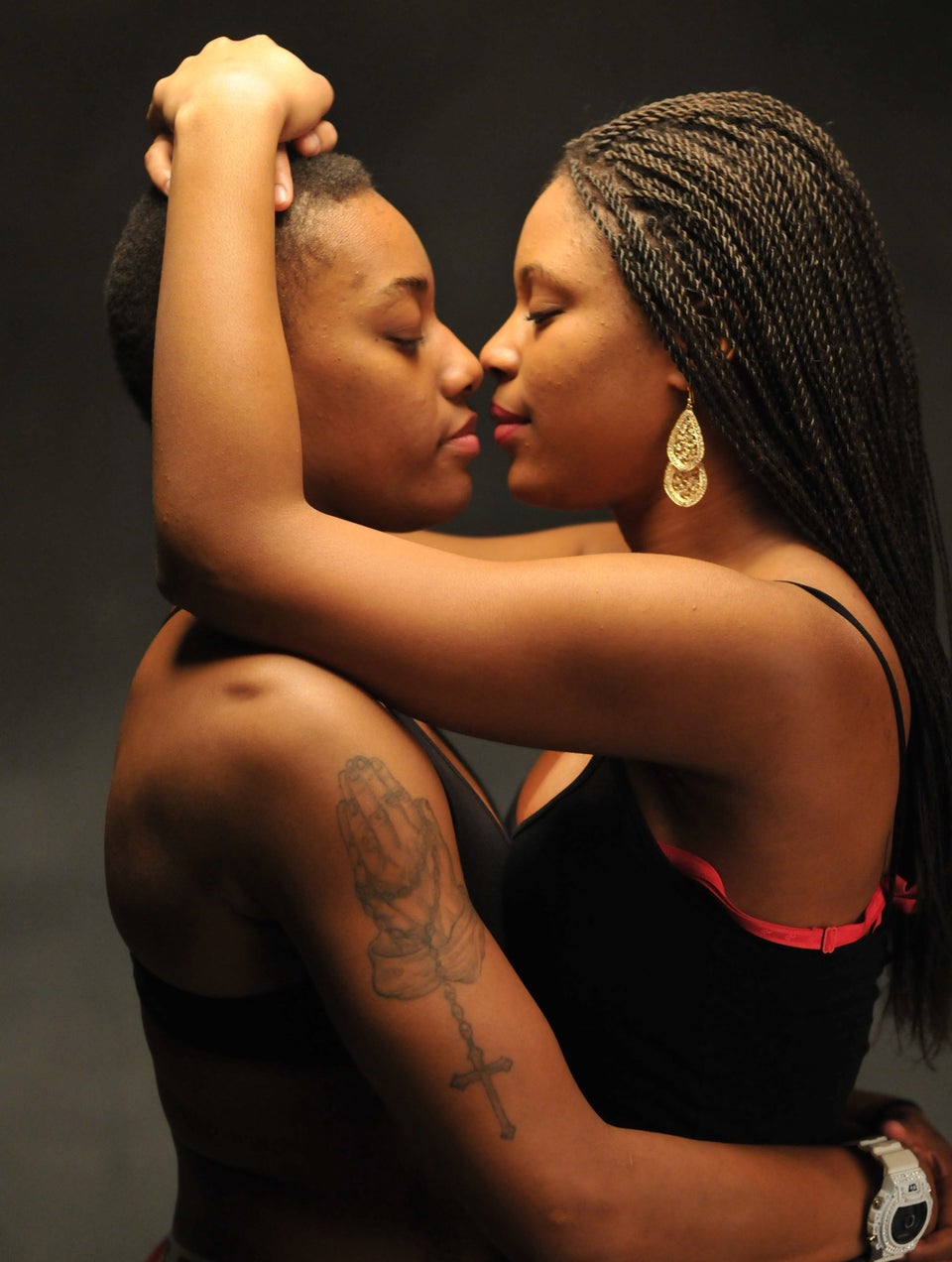 The Truth About Lesbian Sex
Popular in the Community