President Donald Trump signed a proclamation honoring Martin Luther King Jr.'s life and civil rights work on Friday, just a day after reportedly making racist remarks toward Haiti and African countries.
During the signing, Trump, joined by HUD Secretary Ben Carson and King's nephew Isaac Newton Farris in the White House, praised King's "faith and love for humanity" while urging Americans to walk in his legacy.
"Today we celebrate Dr. King for standing up for the self-evident truth Americans hold so dear that no matter what the color of our skin or the place of our birth, we are all created equal by God," Trump said of the civil rights leader. "While Dr. King is no longer with us, his words and vision only grow stronger through time. Today, we mourn his loss, we celebrate his legacy and we pledge to fight for his dream of equality, freedom, justice and peace."
Before signing, Trump wished a "congratulations to [King] and to everybody." As he smiled and greeted those standing beside him, reporters erupted with questions about his statement on African and Haitian immigrants.
"Mr. President, are you a racist?" April Ryan of American Urban Radio Network asked. "Mr. President, will you respond to these serious questions about your statement, sir?"
Trump ignored all questions and exited the Roosevelt room.
On Thursday, Trump held an Oval Office meeting with lawmakers during which he referred to African nations and Haiti as "shithole" countries, as first reported by The Washington Post. He also rejected the idea of restoring protections for immigrants from those countries, suggesting that those from nations like Norway would be more welcome in the U.S.
"Why are we having all these people from shithole countries come here?" Trump said. NBC News, BuzzFeed and CNN confirmed the reports.
Trump has since denied that he made the remarks via Twitter.
Sen. Dick Durbin (D-Ill.) has since gone on the record to confirm the president made these remarks.
The comments, which occurred on the eve of the anniversary of Haiti's devastating 7.0 magnitude earthquake, are the latest in the president's history of racial controversies.
In August, Trump defended white supremacists involved in the Charlottesville Unite the Right rally by calling them "very fine people." Prior to his presidency, the longtime businessman was accused of discriminating against black applicants attempting to rent his properties and black employees of Trump Plaza Hotel and Casino.
Watch Trump's full speech below.
Support HuffPost
Every Voice Matters
Before You Go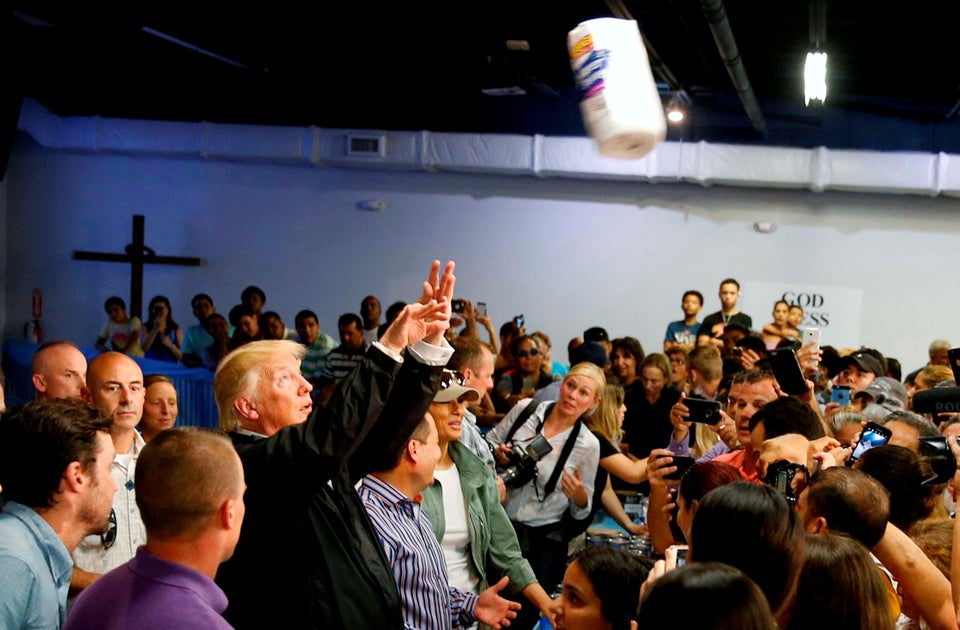 Donald Trump's 2017
Popular in the Community