Here's a spooky Halloween visual for you: At a rally in Greeley, Colorado, on Sunday night, Donald Trump took a rainbow flag with the words "LGBT for Trump" scribbled across it from an audience member and held it up for everyone to see.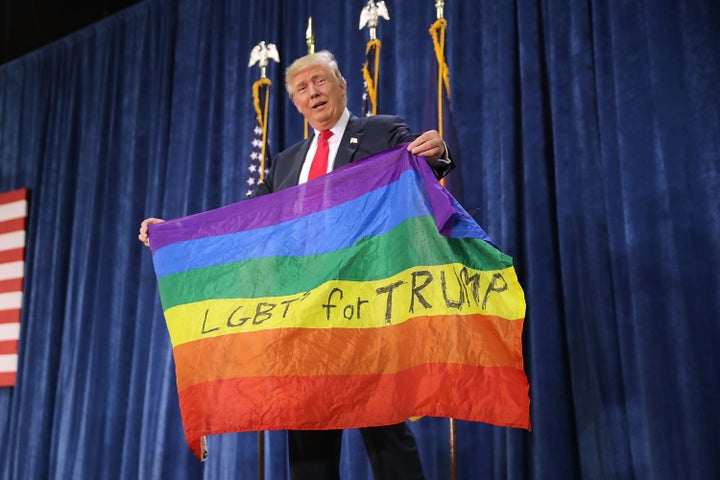 A video of the rally shows Trump bouncing around the stage holding the flag with a grin on his face before giving the flag back to the audience member.
The move drew support from Chris Barron, the former GOProud leader who has since launched an LGBT for Trump campaign. Barron praised Trump as "the most pro-LGBT Pres[idental] candidate ever nominated by either party" on Twitter. Seriously.
It was a seemingly impromptu ― and certainly strange ― moment. It also in no way correlates with either the rest of Trump's campaign or with his running mate's very LGBTQ-unfriendly political track record.
Trump has made an effort to pander to the LGBTQ community throughout the course of his presidential campaign. He claimed during his convention speech that he "will do everything in my power to protect our LGBTQ citizens from the violence and oppression of a hateful foreign ideology."
Yet the 2016 Republican party platform has been criticized as the "most anti-LGBT" in the party's history, and Trump is in no way a friend to queer people. He has said that he would "strongly consider" appointing judges to overturn SCOTUS' same-sex marriage ruling, and also stated that he opposes same-sex marriage as an institution. He's also flip-flopped on rights and protections when it comes to transgender people.
Head here for more on why a vote for Trump is a vote against LGBTQ rights.
Before You Go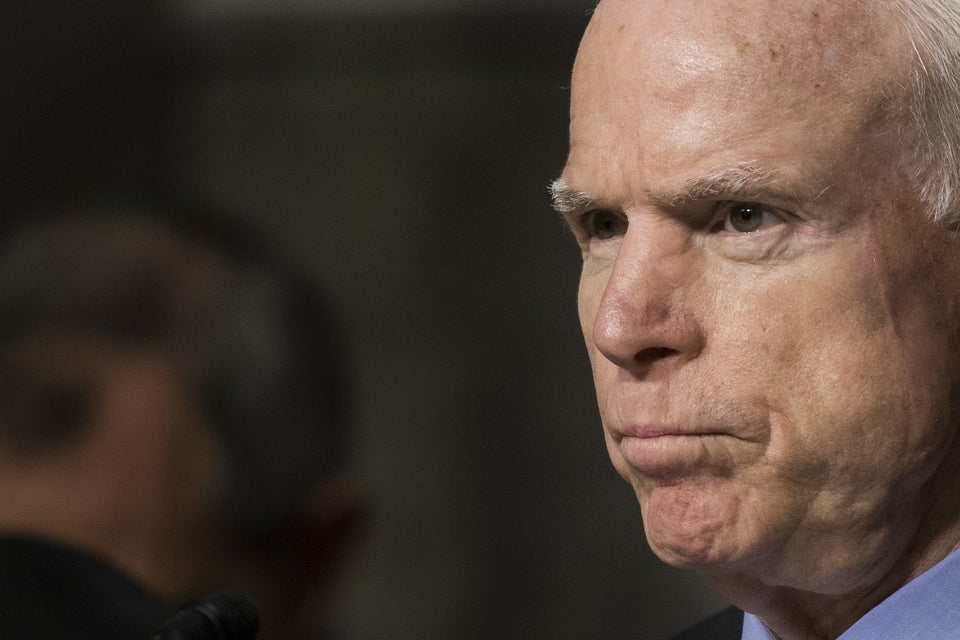 Republicans Who Have Withdrawn Their Support For Donald Trump
Popular in the Community