President Donald Trump doubled down on his assertions that investigators should be scrutinizing Hillary Clinton's emails and alleged connections to Russia during a Thursday evening rally in Huntington, West Virginia.
His comments come just hours after the Wall Street Journal published reports that special counsel Robert Mueller had impaneled a grand jury as part of his investigation into possible collusion between Trump's campaign and Russia in last year's election.
Mueller's assembly of a grand jury indicates a potentially lengthier and more aggressive investigation. The grand jury, which will convene in Washington, D.C., will have the ability to bring in witnesses and issue subpoenas to obtain documents.
"What the prosecutors should be looking at are Hillary Clinton's 33,000 deleted emails," Trump told the crowd. He was joined on stage by West Virginia Gov. Jim Justice, who announced at the event that he was leaving the Democratic Party and aligning himself with Republicans.
"They should be looking at the paid Russian speeches and the owned Russian companies," Trump continued. "Or let them look at the uranium she sold that is now in the hands of very angry Russians."
He also cast doubt on the fairness of the investigation, which the Justice Department appointed Mueller to lead in the wake of Trump firing FBI director James Comey in May.
"I just hope the final determination is a truly honest one," he said.
"The Russia story is a total fabrication. It's just an excuse for the greatest loss in the history of American politics," Trump also said, referring to his electoral defeat of Clinton. "That's all it is. It just makes them feel better when they have nothing else to talk about."
Sources told Reuters that the grand jury has issued subpoenas "related to [a] June 2016 meeting between Donald Trump Jr., Russian lawyers and others."
Last month, The New York Times released a bombshell report that Trump Jr., the president's eldest son, had met with a Russian lawyer last summer after he was promised incriminating information about Clinton gathered through a Russian government effort to benefit Trump. Trump Jr. has claimed the meeting was just routine opposition research.
Legal representatives for the president, who has repeatedly denied any wrongdoing by his campaign and decried the multiple investigations into possible collusion as a "witch hunt," said earlier on Thursday that they had not been aware Mueller was impaneling a grand jury.
Mueller has already stepped up the probe through the hiring of several powerful lawyers, including Greg Andres, a former Justice Department attorney who specialized in corruption and bribery cases, according to a Reuters report this week.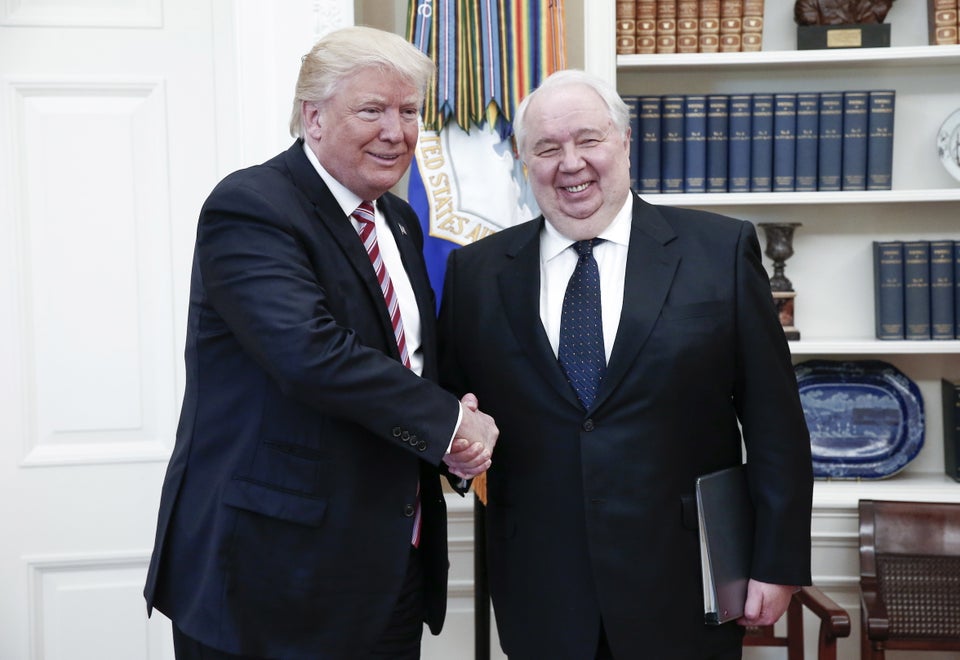 Donald Trump Meets With Russian Officials