And this one is even uglier.
Trumpy the Rat made its debut near Trump Tower in New York on Monday during the president's first visit to his home since taking office in January.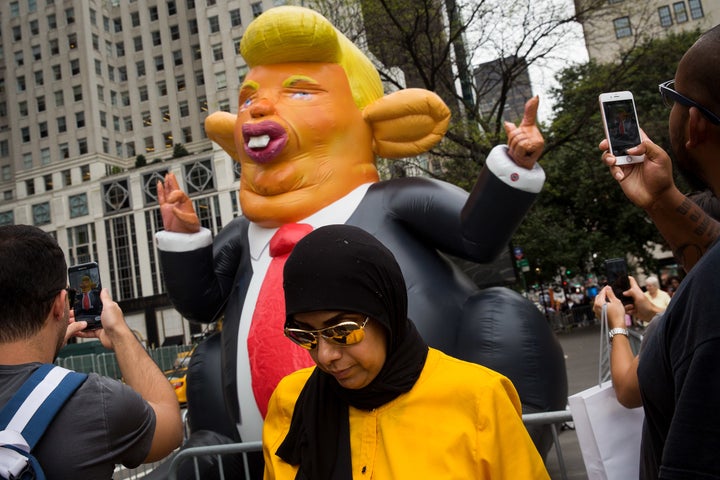 To raise the trolling level up an extra notch or two, Trumpy the Rat features Confederate flag cufflinks, a Russian flag on its lapel, and ― of course ― a Trump-style hairdo.
The 15-foot inflatable rodent was designed by artist Jeffrey Beebe, and was brought to fruition with BravinLee and a Kickstarter campaign that raised more than $10,000 in the spring.
It's modeled on the inflatable rat that union workers sometimes use to protest non-union workers at job sites.
The creators vowed on Kickstarter to position the rat as close as possible to Trump Tower.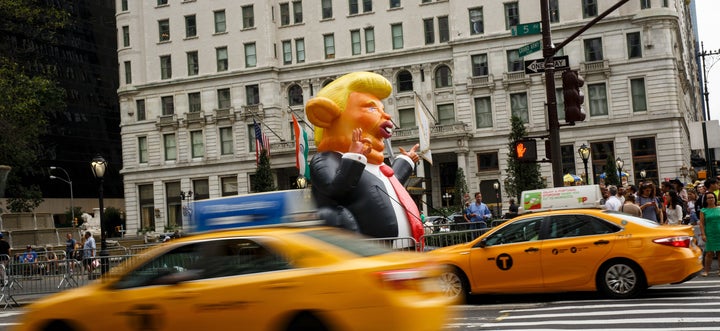 While New York City is known for giant rats, this one might be ready to break out of Manhattan.
"The intent is to fabricate an inflatable Trump Rat and get it out into the world, keep it circulating, and loan it out to protests," the Kickstarter campaign notes.
The rat comes hot on the spurs of a giant inflatable chicken, which made headlines last week when it was set up outside the White House.
Related
Before You Go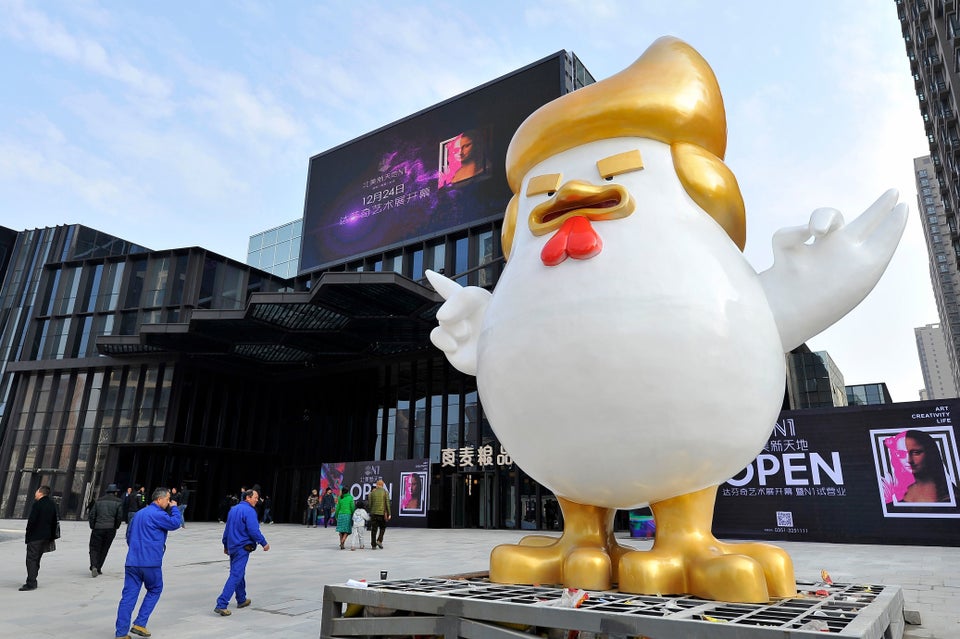 A Brief History Of "Trump Chicken"
Popular in the Community