President Donald Trump tweeted Wednesday about ABC's decision to pull the plug on its "Roseanne" reboot in light of star Roseanne Barr's recent racist and offensive tweets.
Trump suggested he was disappointed he'd never received a call from Bob Iger, CEO of the Walt Disney Company, about "the HORRIBLE statements made and said about me on ABC." Former Obama White House adviser Valerie Jarrett, the subject of some of Barr's tweets, said she received a call from Iger Tuesday informing her of the show's cancellation.
"Muslim brotherhood & planet of the apes had a baby=vj," Barr tweeted in reference to Jarrett, who is black and was born in Iran to American parents. She also linked Clinton to Soros, who she falsely claimed was a Nazi collaborator.
ABC disavowed Barr's comments and said they prompted a cancellation of the show, a wildly successful reboot of the original 1990s series that has garnered praise from Trump.
"Roseanne's Twitter statement is abhorrent, repugnant and inconsistent with our values, and we have decided to cancel her show," the network said Tuesday in a statement.
Before You Go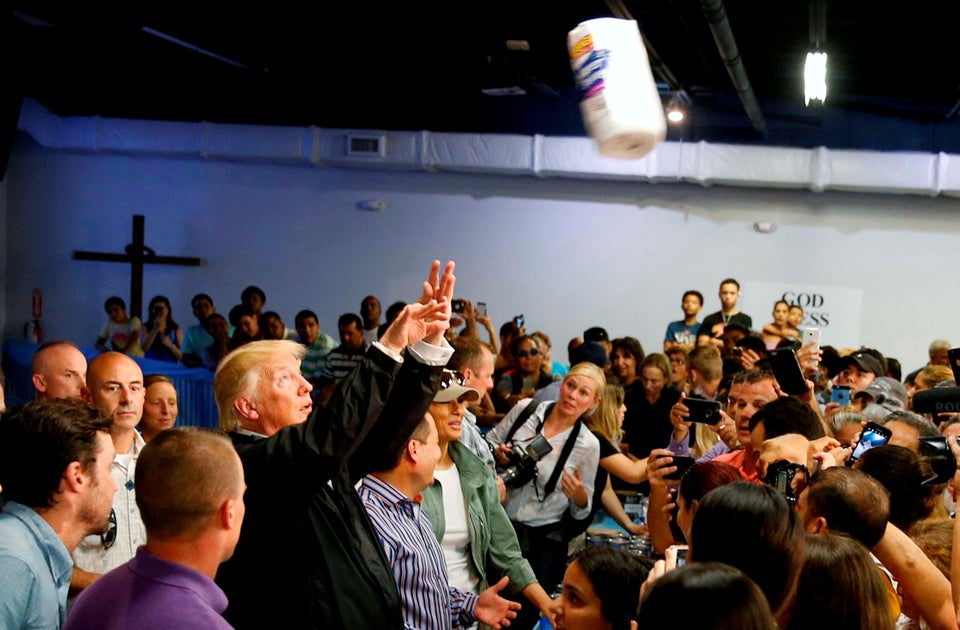 Donald Trump's 2017
Popular in the Community