Nasra Hasen never thought she would see her husband and two of her sons again after al-Shabab militants kidnapped them from a truck in Somalia 10 years ago. She and her other six children continued on an odyssey that would take them through Yemen, Syria and Turkey before eventually finding safe haven in St. Paul, Minnesota, last year, all the while not knowing whether their loved ones were dead or alive.
On Monday, Hasen received two pieces of extraordinary news. Not only did she get her green card, she also got a call from an acquaintance, letting her know that he had successfully tracked her husband down. After suffering through their own version of hell in escaping Somalia and then Sudan, Rashid Mohamed and Hasen and one of their sons ended up in Egypt.
To add insult to injury, the Supreme Court ruled earlier this month to let the third iteration of Trump's travel ban take full effect, superseding the federal court rulings in two states that had blocked the ban for being discriminatory.
Elizabeth Ross, the preferred communities coordinator at the International Institute of Minnesota and Hasen's former case worker, told HuffPost that they're reviewing Hasen's options and in the meantime asked her to gather as much paperwork from her estranged family members as she can. The resettlement agency is still processing family reunification applications "so that when it's no longer paused we will move forward."
Yet the program would only apply to Mohamed ― because two of the couple's sons (one of whom is his father's caretaker in Cairo, while the other is still living in Somalia) are over the age of 21, they don't qualify.
There's another program for families of refugees that the administration didn't place on hold: the Affidavit of Relationship, which doesn't carry an age limit. Yet it typically takes many years for families to be reunited under this program, Ross said.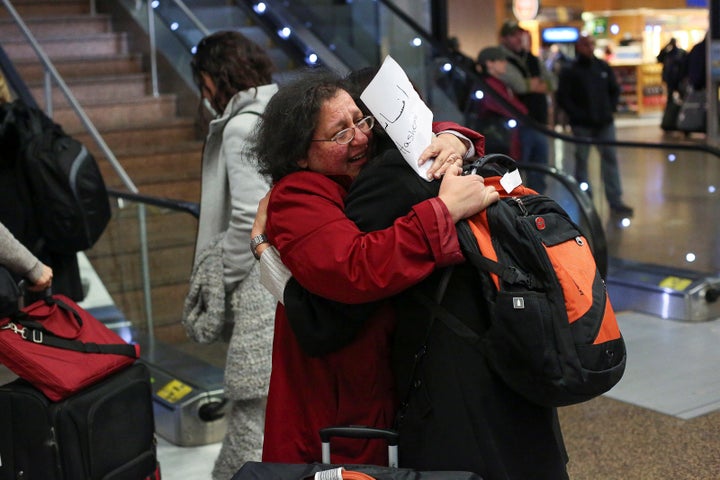 Families all over the country are grappling with similar issues, which prompted advocacy groups to sue Trump last month. "With family members stuck in limbo and awaiting the chance at safety in the United States, our clients here are begging us, 'Please save my sister and her little boy. Please save my cousin,'" Mindy Berkowitz, executive director of Jewish Family Services of Silicon Valley and one of the suit's plaintiffs, said. "These refugees cannot go back to their home countries for fear of further persecution, and now America is turning its back on them in their time of urgent need."
What's most important to Hasen is that her family members are alive after all these years.
"This is something that we never, ever believed was going to happen," she said.
But she's worried about her husband's health. "He's becoming old and is very sick, he has diabetes and high blood pressure and can't see out of one eye. One of my sons is with him because sometimes he can't see and can't walk," she said.
Ross cautioned that once the elation fades, the reality of the impasse Hasen faces will take its toll on her. Even though Hasen and her children now have green cards, they aren't advised to travel to visit their family members in Egypt because they may not be allowed back into the country given how volatile the immigration environment is, Ross added.
"I don't know what to do, I wish I could fly and bring you but I don't know what I can do," Hasen said. "But we are trying our best, you have to smile a little and you have to cry again, we just pray to God that he can come and we can live as a big family again."
Before You Go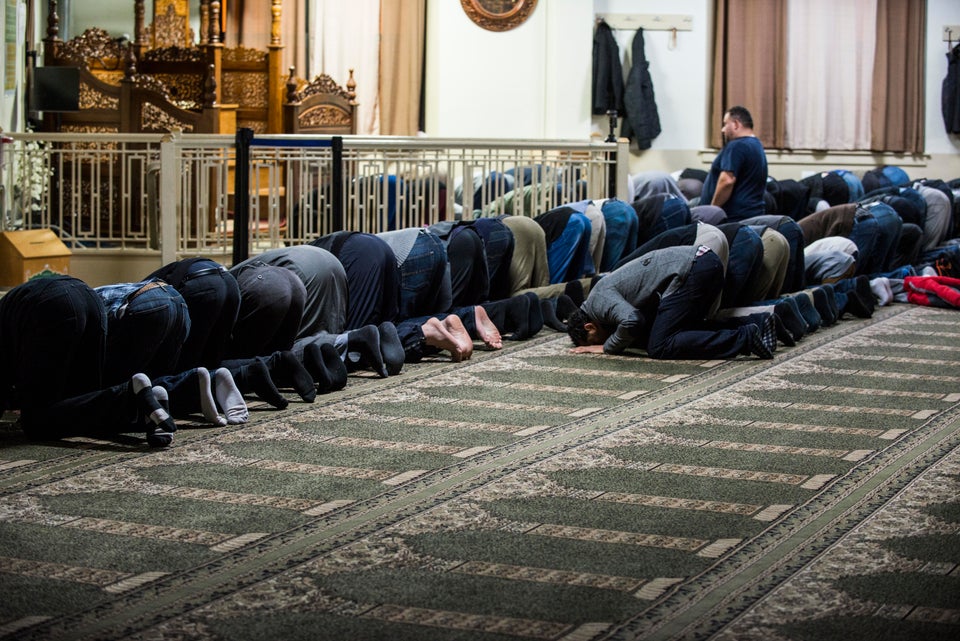 Syrian Refugees Resettled in New Jersey Meet For The First Time
Popular in the Community