There's nothing worse ― or less presidential ― than a sore loser.
However, during Wednesday's presidential debate, republican nominee Donald Trump refused to commit to respecting the outcome of the 2016 presidential election.
"I will look at it at the time," Trump told moderator Chris Wallace when asked whether he would accept the results. "What I have seen is so bad. First of all, the media is so dishonest and so corrupt, and the pile-on is so amazing."
When pressed, Trump responded, "I'll keep you in suspense."
His answer horrified many Americans, including Sen. Tim Kaine (D-Va.), the running mate of Democratic nominee Hillary Clinton.
Many others reacted on Twitter, saying Trump's response reflected a lack of respect for democracy and everything America is built upon.
"If he loses," Graham wrote, "it will not be because the system is 'rigged' but because he failed as a candidate."
Trump has made many recent claims about the potential for a "rigged" election. Despite no evidence to support his claims, he continues to accuse the media of colluding against him.
Below, read some of the reactions from Americans as they watched the debate in disbelief and disappointment.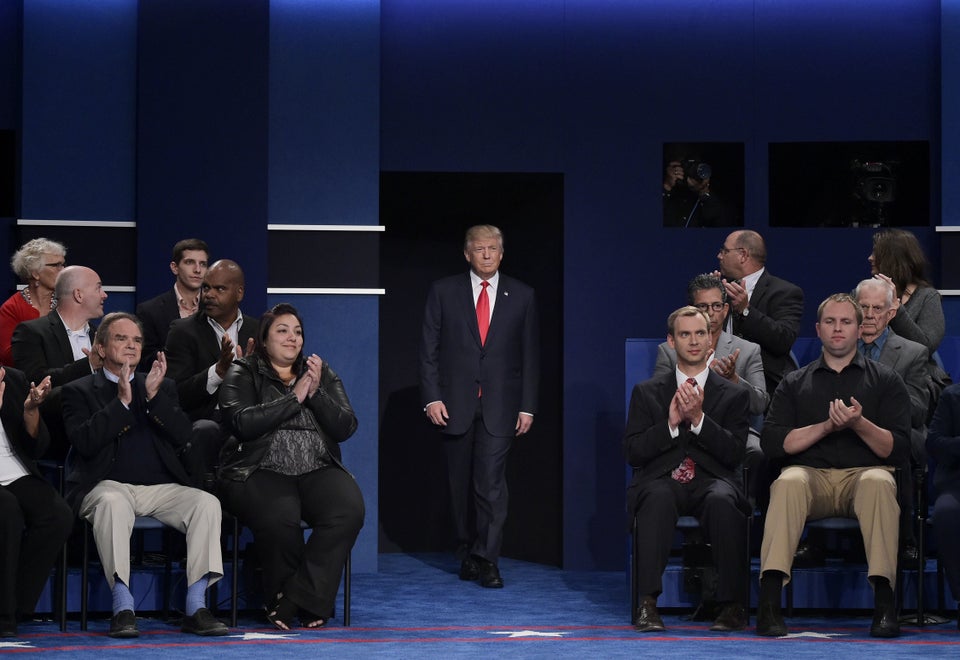 Watch Donald Trump Fall In Love With His Chair At The Debate
Popular in the Community