President Donald Trump may soon hand a major victory to conservative Christians with a "religious freedom" executive order that would cripple anti-discrimination protections for LGBTQ people, among others.
A draft of an executive order says the government will not force individuals or organizations to engage in activities that may "violate their conscience." The Huffington Post obtained the draft, titled, "Establishing a Government-Wide Initiative to Respect Religious Freedom," from two sources.
If signed, the order would appear to allow employers to deny employee health coverage for contraception and abortion. It also would permit federally funded adoption and family services organizations to discriminate against same-sex couples.
Further, it would protect the tax-exempt status of any religious organization or privately held company that "believes, speaks, or acts (or declines to act) in accordance with the belief that marriage is or should be recognized as the union of one man and one woman, sexual relations are properly reserved for such a marriage, male and female and their equivalents refer to an individual's immutable biological sex as objectively determined by anatomy, physiology, or genetics at or before birth, and that human life begins at conception and merits protection at all stages of life."
The order, first reported by The Nation and Reveal, isn't final, and appears to be among hundreds of draft executive orders being circulated that won't necessarily become policy, ABC News reported. Sarah Huckabee Sanders, a White House spokeswoman, told ABC: "We do not have plans to sign anything at this time but will let you know when we have any updates."
The draft order defines religious freedom in broad terms, but specifically refers to organizations' right to claim religious objections to same-sex marriage, abortion, transgender rights, contraception and premarital sex. It would require the Department of Justice to defend such "religious freedom."
The leak of the order comes a day after Trump nominated Neil Gorsuch to fill a Supreme Court vacancy. Gorsuch sided with Christian-owned retailer Hobby Lobby in a controversial Supreme Court religious freedom case in 2013.
A pro-Christian order would stand in stark contrast to an executive order Trump signed last week to deny visas for individuals from seven Muslim-majority countries. Noah Feldman, a professor of constitutional and international law at Harvard University, said Trump's ban "violates the constitutional value of equal religious liberty."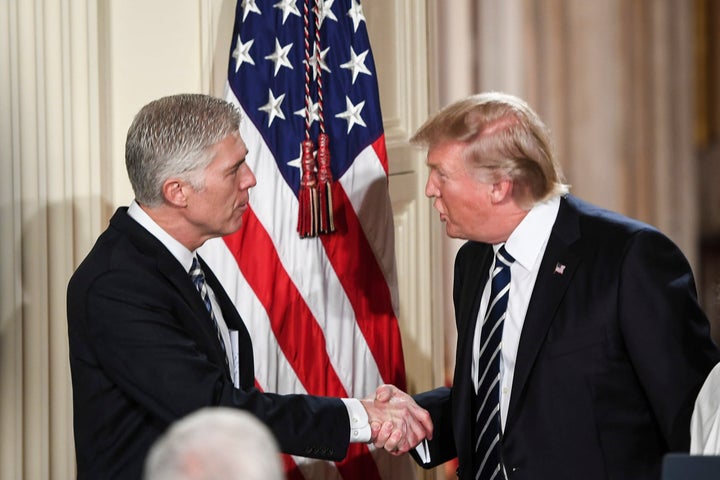 The religious freedom draft states that protected organizations would include "closely held for-profit corporations." Individuals and organizations would not "forfeit their religious freedom when providing social services, education, or healthcare; earning a living, seeking a job, or employing others; receiving government grants or contracts; or otherwise participating in the marketplace, the public square, or interfacing with Federal, State or local governments," it says.
Chad Griffin, president of LGBT civil rights organization Human Rights Campaign, called the draft "sweeping and dangerous."
"It reads like a wishlist from some of the most radical anti-equality activists. If true, it seems this White House is poised to wildly expand anti-LGBTQ discrimination across all facets of the government," Griffin said in a statement.
Rep. Jerrold Nadler (D-N.Y.) denounced the draft order in a statement, saying the president "continues his hateful attacks on the communities that comprise our nation ― this time by encouraging discrimination against the LGBT community, and by the denial of reproductive health care to women, all under the guise of so-called 'religious freedom.'"
The 1964 Civil Rights Act protects people from discrimination on the basis of race, color, sex, religion and national origin, but there are no federal protections for sexual orientation and gender identity. President Barack Obama signed an executive order in 2014 that protected federal contractors from discrimination on the basis of sexual orientation and gender identity. Trump's order could circumvent these protections.
White House press secretary Sean Spicer would neither confirm nor deny reports about the religious order during a briefing on Monday. The following day, the White House released a statement touting Trump's support for lesbian, gay, bisexual, transgender and queer individuals.
Religious freedom exemptions typically offer conservative Christians the right to discriminate against gay and transgender people.
Support HuffPost
The Stakes Have Never Been Higher
Before You Go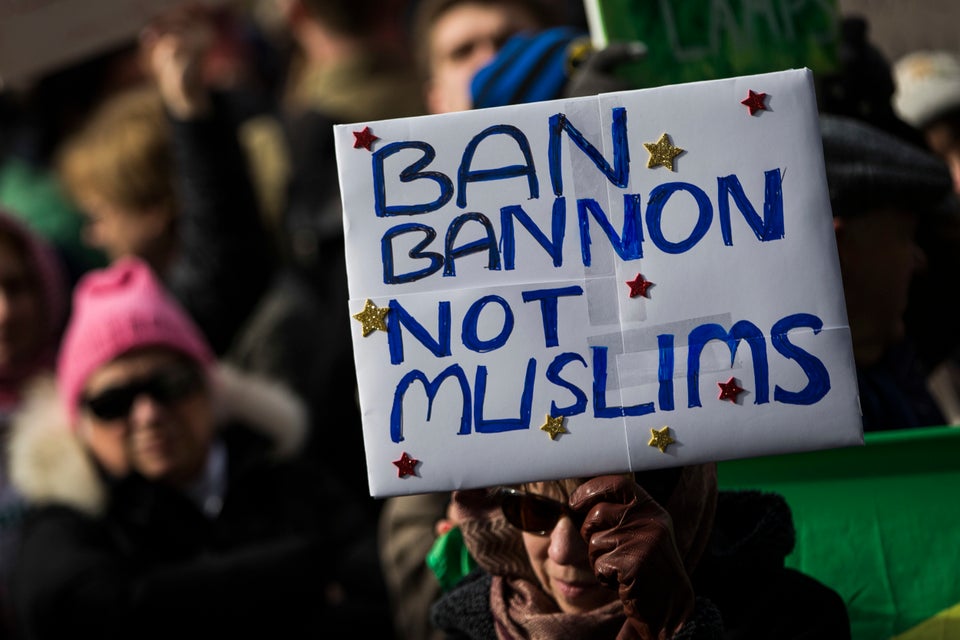 Nationwide Protests Against Trump's Executive Order
Popular in the Community