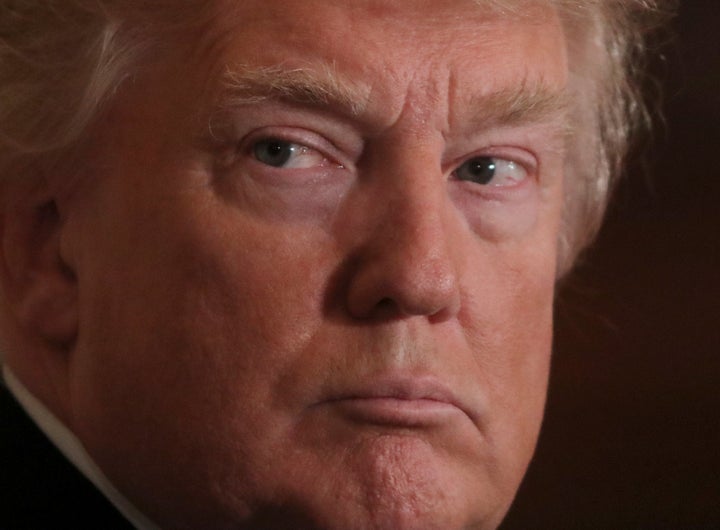 WASHINGTON ― President Donald Trump on Thursday repealed a regulation issued by his predecessor that would have helped low-wage workers save money in government-sponsored retirement plans.
Before he left office, President Barack Obama finalized a rule meant to clear the legal hurdles facing cities and counties that want to establish what are known as auto-IRA accounts. Private-sector workers who have no employer-sponsored retirement plans would be automatically enrolled in such accounts unless they choose not to be.
The Obama administration said that creating a path for more auto-IRA plans would help reduce the number of workers ― many of them low-income ― who aren't remotely prepared for retirement. The rule would have clarified that local, government-sponsored auto-IRAs do not conflict with the strict federal laws covering pension and retirement plans.
Although the conservative Heritage Foundation was an early supporter of the auto-IRA concept, Republicans in Congress didn't seem to like it when Obama took up the cause. Last month, they used an arcane tool known as the Congressional Review Act to overturn the regulation in a 50-49 Senate vote, sending the repeal to Trump's desk. On Thursday, the White House announced in a press release that Trump had signed it.
Republicans typically bristle at Washington meddling in local affairs, but in this case they essentially voted to keep obstacles in front of localities that want to pursue their own auto-IRA plans, such as Seattle, New York and Philadelphia. Of course, government-sponsored plans would compete with the retirement plans offered by banks, and Republicans claimed the Obama rules put the private sector at a disadvantage.
An estimated 55 million U.S. workers currently have no employer-sponsored retirement plan, and most of them are at the lower end of the income scale. New York Mayor Bill de Blasio and other city officials warned in a joint statement that women and people of color would be disproportionately harmed by the repeal of the Obama rule.
Congress may also kill a similar Obama rule applying to state-run IRA plans, though a number of states are pushing back against that repeal effort.
In a statement to The Huffington Post, Sen. Patty Murray, top Democrat on the Senate Committee on Health, Education, Labor and Pensions, called the repeal an indication that Trump "stands with Wall Street, rather than working families."
"I urge President Trump and Senate Republicans to listen to workers, governors, state treasurers and legislators — reverse course on efforts to target state-run retirement programs," Murray said. "[W]ork instead with Democrats to meaningfully and responsibly address our retirement savings crisis."
Republicans have gone after more than 30 regulations using what are known as "resolutions of disapproval" under the Congressional Review Act. The law allows Congress to nullify rules that were finalized late in the previous presidency, such as the rule regarding auto-IRAs. The resolutions only need a simple majority to pass in the Senate, rendering a Democratic filibuster moot.
So far, Trump has signed 12 of the repeals that Republicans have sent his way. Together they have killed two other labor-related regulations ― one that had made it harder for employers to hide worker injuries from the government, and another that would have made it harder for companies to secure federal contracts if they have a history of labor law violations.
Republicans have also killed a slew of regulations related to gun control, stream pollution and internet privacy.
This post was updated with the statement from Murray.