But apparently Trump's public disapproval is not the only way the administration plans to make his anger known.
The Alaska Dispatch News reported Wednesday night that Interior Secretary Ryan Zinke called Murkowski and fellow Alaskan Sen. Dan Sullivan (R) after Tuesday's health care vote to let them know her position had put some of their state-specific projects in jeopardy ― particularly those pertaining to energy.
Sullivan told the outlet that Zinke's phone call carried a "troubling message," and the interior secretary made it clear to him that the call was in response to Murkowski voting no on the motion to proceed on Tuesday.
She was only one of two Republicans, along with Sen. Susan Collins (Maine), to break from party lines on the vote.
While Murkowski did not respond to Alaska Dispatch News' requests for comment regarding the phone call, the senator seemed unfazed by the president's attempts at publicly shaming her.
"We're here to govern. We're here to legislate," Murkowski told MSNBC after Trump sent his tweet. "We're here to represent the people who sent us here. Every day shouldn't be about campaigning."
Murkowski does not face re-election until 2022.
Before You Go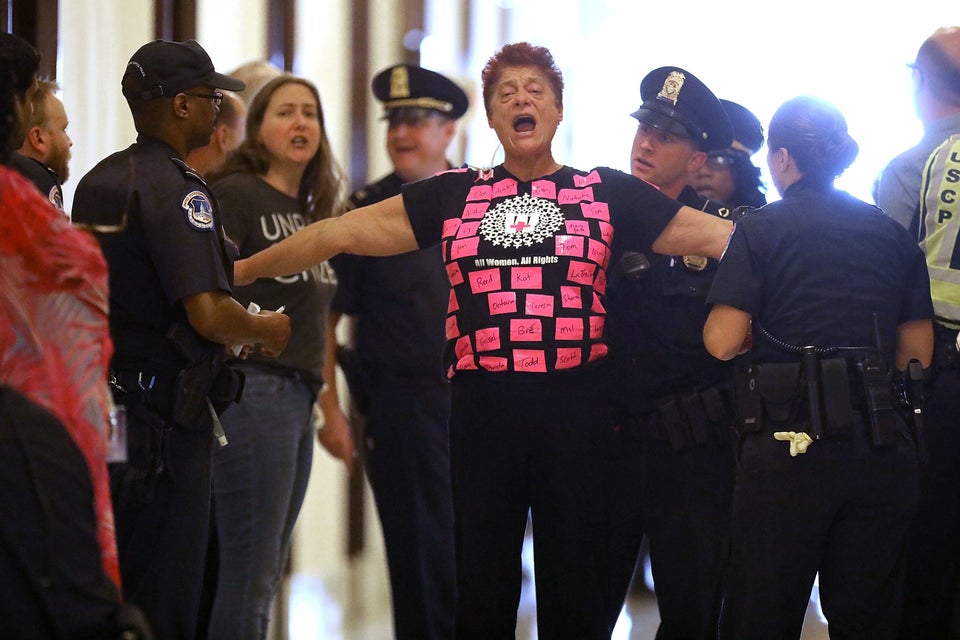 Health Care Protests At U.S. Capitol
Popular in the Community