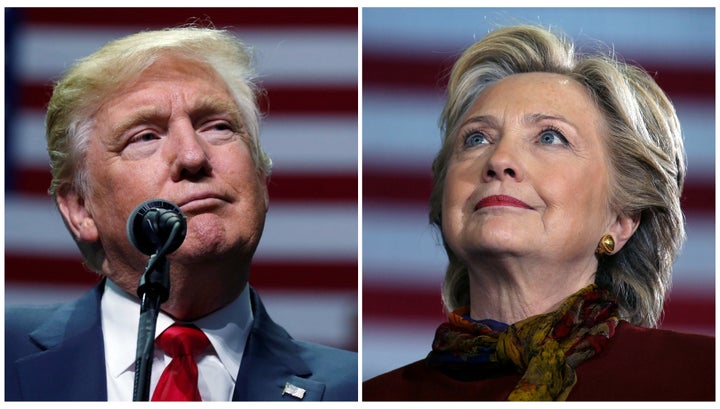 U.S. President-elect Donald Trump on Friday reprised his election campaign attacks on Democratic rival Hillary Clinton, declaring her "guilty as hell" and deriding her supporters' criticism of how the FBI handled an investigation into her emails.
The U.S. Justice Department said on Thursday it would investigate an FBI decision to announce an inquiry into Clinton's emails shortly before the Nov. 8 election, a move she has blamed as a factor in her defeat.
"What are Hillary Clinton's people complaining about with respect to the F.B.I. Based on the information they had, she should never have been allowed to run - guilty as hell," Trump wrote on Twitter.
"They were VERY nice to her. She lost because she campaigned in the wrong states - no enthusiasm!"
Trump had often led crowds in chants of "lock her up!" during the 2016 election campaign, accusing Clinton of illegal conduct over her use of a private email server for official correspondence while she was secretary of state under President Barack Obama.
In a debate in October, the Republican real estate developer vowed Clinton would "be in jail" over the matter if he became president, but later said he would not pursue prosecution.
Some of the Clinton emails were determined to contain classified information. The FBI ultimately decided not to refer her case for prosecution.
Democrats said FBI Director James Comey's announcement of the new inquiry into the emails damaged her standing with voters right before the election, and he faced complaints that his moves were politically motivated.
Brian Fallon, Clinton's spokesman, told MSNBC on Thursday that Comey's actions "cried out for an independent review."
Senator Dick Durbin, the No. 2 Democrat in the U.S. Senate said Comey's statements were not "fair, professional or consistent with the policies of the Federal Bureau of Investigation."
Comey said on Thursday the FBI would cooperate fully with the investigation.
Trump, who will be sworn in on Jan. 20, will not have the power to dismiss the investigation. Federal law permits U.S. presidents to dismiss inspectors general for federal agencies, as long as the president provides Congress a written justification for the removal 30 days in advance.
(Reporting by Washington Newsroom; Editing by Bernadette Baum)
Popular in the Community