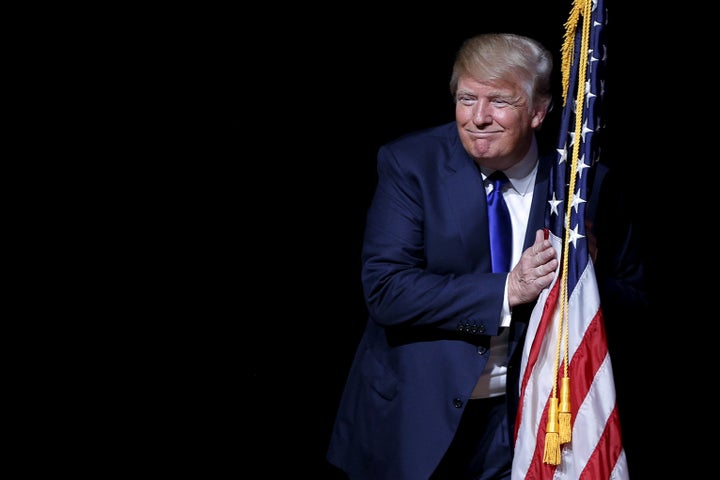 Donald Trump has risen to the top of the Republican presidential primary field in part by manipulating the media. Rather than spending his personal wealth on television advertisements or devoting hours of his days to courting television and print reporters, he has, through the strength of his personality, gotten the press corps to cover him on his schedule and their dime.
There have been tangible benefits for Trump, who has claimed that he is roughly $35 million under budget. The assertion is impossible to actually confirm but supports the idea he's gotten a ton of free coverage.
"He has gotten hundreds of millions of dollars in free publicity just off of his message, his speeches, his social media presence," said Elizabeth Wilner, senior vice president at Kantar Media Intelligence, a company that tracks political ad spending.
All of which made his claim this past week that he would start spending $2 million a week on advertising rather curious. With the media covering him so extensively, why would he start buying ads now?
Several ad tracker sources confirmed to HuffPost that Trump's campaign has indeed booked spots for his first ad -- a fairly nasty anti-Muslim, anti-immigrant spot -- in Iowa and New Hampshire. Wilner confirmed to HuffPost that Trump's campaign ordered airtime in Omaha, Nebraska, which covers parts of western Iowa.
It's not yet clear how much money the Trump campaign is spending to air the ads, which makes it impossible to confirm if he is sticking to his $2 million-a-week pledge. A Trump campaign spokeswoman did not immediately respond to a request for comment. But the fact that he actually booked the airtime at all is significant.
And yet, Trump has still gotten a large amount of free media play since The Washington Post first reported on the ad Sunday night. The ad has been posted on numerous news sites and broadcast repeatedly on cable news, airing at least a dozen times on Fox News, CNN and MSNBC Monday from 6 a.m. to noon.
UPDATE: NBC's Mark Murray has more details about the size of the ad buy.
Sources told Politico the Trump campaign reserved at least $1.5 million in airtime on Monday, with $1.05 million in Iowa and $450,000 in New Hampshire.