President Donald Trump fired off several angry Tweets on Sunday aimed at discrediting a report that White House counsel Donald McGahn is cooperating with the Russia investigation to protect himself, with Trump insisting that it is "just the opposite."
"I have demanded transparency so that this Rigged and Disgusting Witch Hunt can come to a close," Trump tweeted. "I allowed [McGahn] and all others to testify ― I didn't have to. I have nothing to hide."
Trump also said "some members of the media" were angry about the Times' report and have called to "complain and apologize." He did not identify who those members are.
His outburst came the day after The New York Times reported that McGahn is extensively cooperating with special counsel Robert Mueller's investigation into possible links between Trump's campaign and Russian interference in the 2016 presidential election and whether the president has obstructed justice. McGahn, according to the Times story, has voluntarily provided Mueller's team a wealth of information about Trump's behavior, beyond what might be expected from someone in his position.
Any suggestion that McGahn has turned on him is false, Trump insisted on Sunday.
″In fact it is just the opposite," he tweeted. "This is why the Fake News Media has become the Enemy of the People. So bad for America!"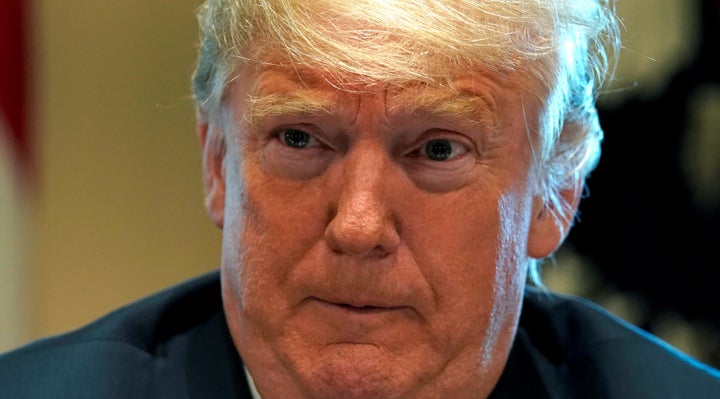 The Times reported that McGahn's cooperation in the investigation began in part because the president's initial team of lawyers insisted that Trump had nothing to hide and they wanted the investigation to end quickly.
But according to sources close to McGahn, cited in the Times' report, both McGahn and his lawyer, William Burck, were confused by Trump's willingness to allow him to speak so freely to the special counsel. Trump's attitude reportedly led McGahn to suspect that the president was setting him up to take the blame for any possible illegal acts of obstruction.
Nixon administration attorney John Dean, who pleaded guilty to conspiracy to obstruct justice during the 1970s Watergate scandal, told Slate on Saturday that McGahn did the "right thing" to cooperate "extensively" with Mueller's investigation.
McGahn is "doing exactly the right thing, not merely to protect himself, but to protect his client. And his client is not Donald Trump; his client is the office of the president," said Dean, who was White House counsel under Richard Nixon.
Trump, in his tweets on Sunday, referred to Dean as a "rat."
Although Dean was part of the White House-led efforts under President Richard Nixon to cover up the crimes committed Watergate scandal, his decision to testify to Congress about it was crucial to exposing the affair and causing Nixon to resign from office 44 years ago.
Popular in the Community