COLUMBIA, S.C. (AP) — Former President Donald Trump on Saturday said the footage of the brutal beating of Tyre Nichols by five Memphis police officers is "horrible" and that the attack "never should have happened."
"I thought it was terrible. He was in such trouble. He was just being pummeled. Now that should never have happened," Trump said in an interview with The Associated Press on Saturday, a day after authorities released footage of the attack on the 29-year-old Black man after a traffic stop. Nichols died three days later.
The comments were notable for Trump, who is running for the White House again and has a history of encouraging rough treatment of people in police custody. He was president during the racial justice protests that emerged in the summer of 2020 following the police killing of George Floyd in Minneapolis. At the time, he signed an executive order encouraging better police practices but has been criticized by some for failing to acknowledge what they consider systemic racial bias in policing.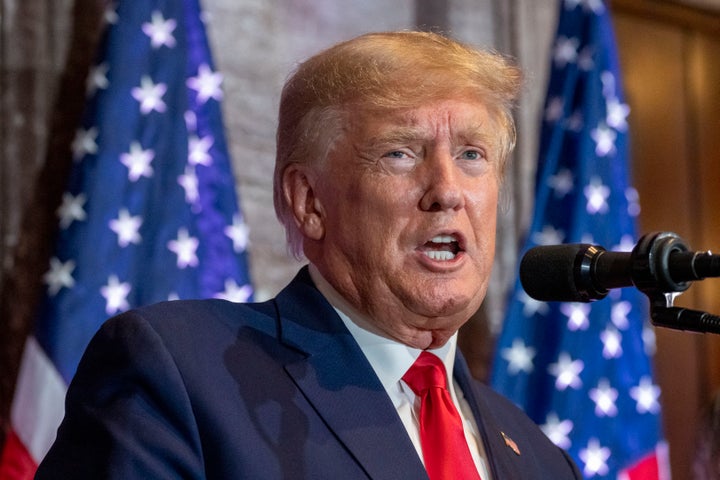 Trump ultimately centered his 2020 reelection bid around a "law and order" message that emphasized support for law enforcement.
The newly released violent video in Memphis shows police holding down and beating Nichols for three minutes with their fists, boots and batons. The footage shows police screaming profanities at him while Nichols screams for his mother. Trump said Nichols calling out for his mother was "a very sad moment."
"That was really the point that got me the most, to be honest with you," he said.
Trump did not address the video in his campaign speeches in New Hampshire or South Carolina, the first stops of his 2024 presidential campaign.
Trump said Memphis Police were taking a "strong step" by disbanding the police unit involved in the attack, which was created to target violent offenders in areas beset by high crime.
"Look, the tape was perhaps not totally conclusive but, to me, it was pretty conclusive and it was vicious and violent and hard to believe — over a traffic violation," he said.
Popular in the Community