WASHINGTON ― Former President Barack Obama is to blame for layoffs currently happening at a factory in Indiana, President Donald Trump tweeted Sunday evening.
"Rexnord of Indiana made a deal during the Obama Administration to move to Mexico," Trump wrote on Twitter. "Fired their employees. Tax product big that's sold in U.S."
"He made the tweet back in whenever he made the tweet and he did nothing until now," Don Zering, president of the United Steelworkers union at Rexnord.
"That wasn't nothing but him just blaming it on Obama," Zering said. "Obama's not in there anymore."
Trump said during his campaign that he would stop factory layoffs like the ones at Rexnord. He also pledged to renegotiate the North American Free Trade Agreement, which makes it easy for companies to sell products across the border. Undoing trade deals would allow Trump to "tax product big that's sold in U.S.," but the president hasn't followed through on his campaign promise yet.
Shortly after winning the presidency, however, Trump negotiated a deal with the air-conditioner manufacturer Carrier that kept the firm from closing an Indiana plant and replacing it with one in Mexico. Because the same union represents workers at both the Carrier and Rexnord plants, Rexnord workers hoped the president might save their jobs, too.
About 100 of the 300 workers slated for layoffs at Rexnord are already gone, Zering said. He said he expects the plant, which manufactures bearings for heavy machinery, to close in June ― and that he's not holding his breath for Trump or Vice President Mike Pence, the former governor of Indiana, to intervene.

"I hope that he does something about it but Pence was here, Pence didn't give a shit about the jobs," Zering said.
The company didn't respond to a request for comment.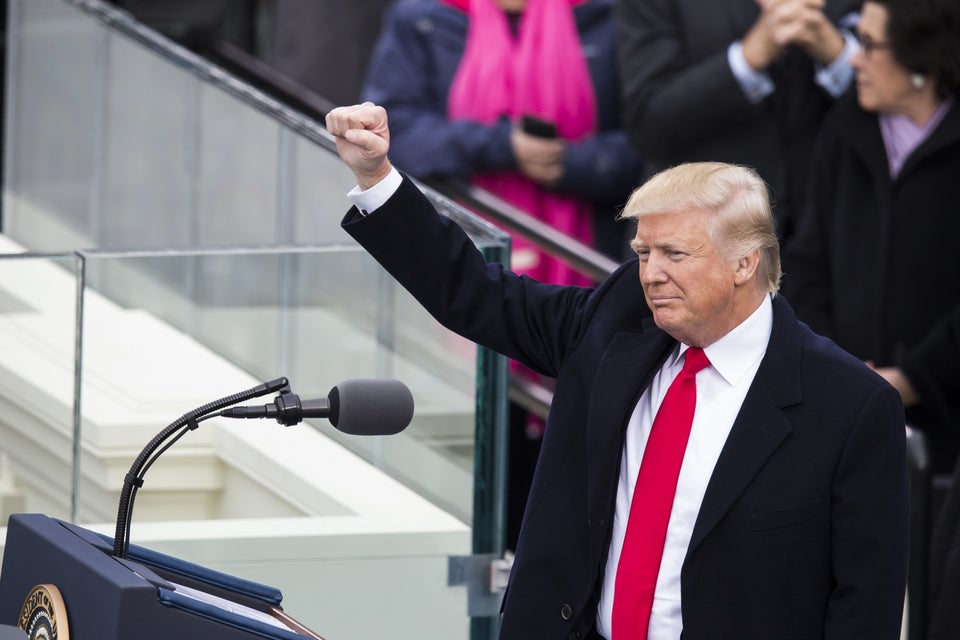 Best Photos From Trump's First 100 Days
Popular in the Community