WASHINGTON — Donald Trump has talked and tweeted extensively about the so-called "rigged" U.S. election, and voting officials have just about had enough.
The Republican presidential nominee has refused to say whether he will accept the results of the election on Nov. 8, and he's encouraged his supporters to sign up as poll observers on Election Day to help him "stop Crooked Hillary from rigging this election."
Although voter fraud is extremely rare, Trump's claims have resonated with many of his supporters. In Louisiana, voting officials have been inundated with calls and emails from outraged residents who demand explanations for the real estate mogul's claims.
"We have never seen this amount of calls. We spend an inordinate amount of time … responding to people," Republican Tom Schedler, secretary of state for Louisiana, said at an event hosted by the Bipartisan Policy Center on Thursday.
Schedler said he and his staff are pulled away from their work daily to address concerns about a rigged system.
"There is no validity to that whatsoever," he said.
"Unfortunately, most people we're responding to, it makes no difference what you show them to debunk the theory — they don't believe it," Schedler added. "It has been floated around dominantly by the conservative side, and this has caused a lot of disruption in the voting place."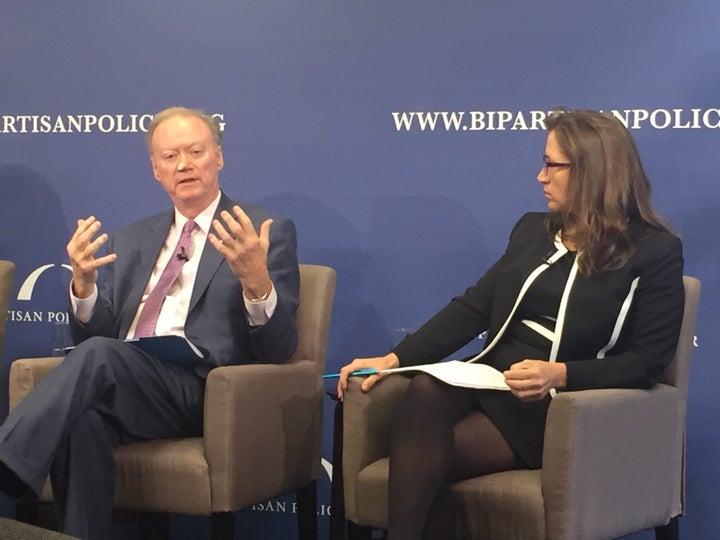 Both Schedler and Natalie Tennant, secretary of state for West Virginia, are eager to explain to voters why and how outside influence is virtually impossible in this election, but it's a tough task to take on when the GOP nominee urges his supporters to distrust everyone who says otherwise, including leaders in his own party.
"[We] explain and give you the facts and processes, but there are going to be talking heads at rallies that say, 'The elections are rigged,'" said Tennant, who is a Democrat. "It's going to negate everything we've done. Define 'rigged' for me."
Both Schedler and Tennant said they have done everything they can to maintain the integrity of the elections in their states.
In Louisiana, the state's 10,000 voting machines are stored in 64 warehouses "under lock and key and camera," Schedler said, adding that it would take an extremely time-intensive, sophisticated operation to hack into their system. The hackers would also have to accomplish the task undetected.
"It would be easier to get them engaged to go vote to change the outcome of the election," he said.
During voting, no one can hack into the machines themselves, Tennant said, because the machines are not connected to the internet or to each other.
Still, recent cyberattacks in Florida, Illinois and Arizona have only added to the anxiety surrounding Election Day. During the attacks — which federal investigators have attributed to Russian hackers in at least one case — the personal data of tens of thousands of voters were likely stolen.
That said, both states will have heightened security on Election Day, and officials will be on high alert. Tennant urged voters to trust American democracy and their state officials instead of "taking it into your own hands."
"It has not been fun doing this," Schedler said. "It's a time-consuming issue, and this has been off the charts. I've never seen an election like this, and I never want to see another election like this, quite frankly."
Before You Go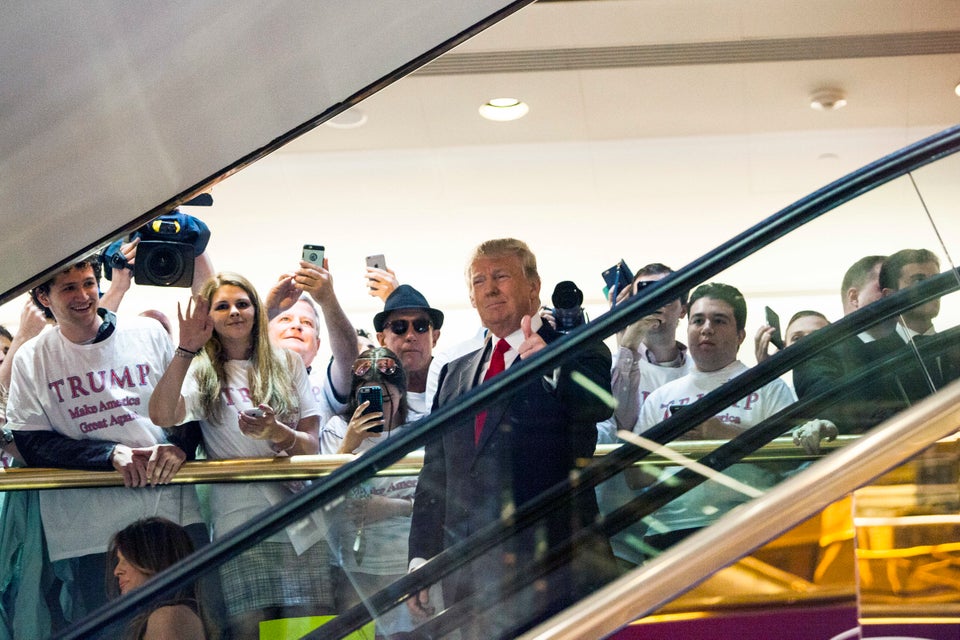 Best 2016 Election Photos
Popular in the Community