President Donald Trump, who will visit Texas on Tuesday for a first-hand look at Hurricane Harvey's deluge of rainfall, flooding and destruction, may have already made preparedness for similar natural disasters more difficult.
Trump's rollback of the Federal Flood Risk Management Standard was part of his executive order billed as a plan to streamline infrastructure projects. He signed the order earlier this month at Trump Tower in New York, minutes before the fiery press conference during which he blamed "both sides" for the deadly violence in Charlottesville, Virginia, incited by a white supremacist rally.
Flanked by cabinet officials and aides, Trump heralded the order as part of his administration's efforts to rid industry of what he sees as onerous and unnecessary regulation. He called such rules "a massive, self-inflicted wound on our country."
"No longer will we allow the infrastructure of our magnificent country to crumble and decay," Trump said at the Aug. 15 signing.
The rule, signed by Obama in 2015, cited the growing risk of flooding from rising sea waters caused by climate change, which Trump has claimed is a "hoax."
"Harvey was almost certainly more intense than it would have been in the absence of human-caused warming, which means stronger winds, more wind damage and a larger storm surge," climate scientist Michael Mann wrote on Monday. He said that scientists know "with great confidence" that climate change "worsened the flooding."
The storm, which federal officials have called a "historic" and "landmark event," dumped at least 30 inches of rain over the weekend, with even more on the way. Recovery efforts on Monday focused on rescuing tens of thousands of displaced people, amid water-filled highways and homes.
Before You Go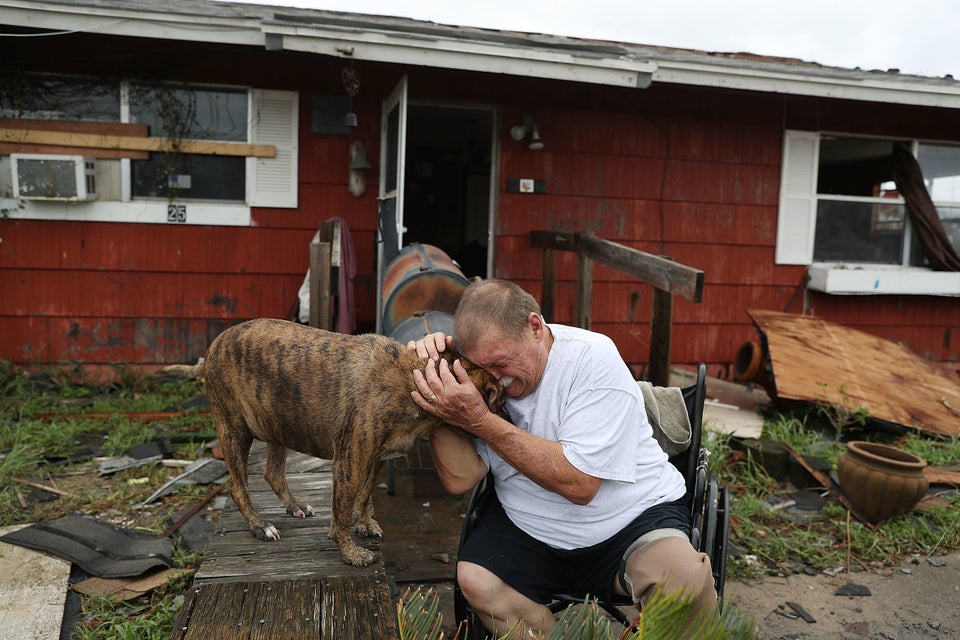 Hurricane Harvey Aftermath
Popular in the Community