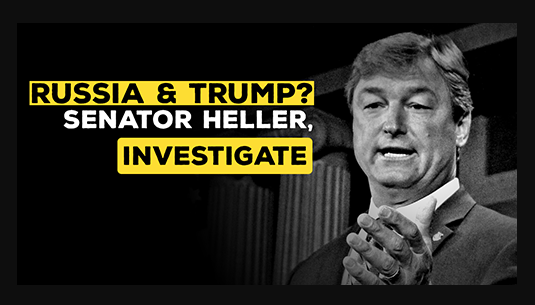 An ad released Thursday calls on Sens. Jeff Flake (R-Ariz.) and Dean Heller (R-Nev.) to support an independent investigation into President Donald Trump's ties to Russia.
The digital ad, paid for by Democratic political opposition group American Bridge, accuses the senators of "turning a blind eye" to reports that members of the Trump administration have been in contact with Russian officials. The revelation led to Michael Flynn resigning earlier this month from his post as national security adviser.
The ad appears to be the first paid attack of the 2018 campaign cycle to feature Trump's ties to Russia. It indicates that Democrats consider this issue to be a potent campaign topic, and these two senators to be key in building Republican support for an independent investigation.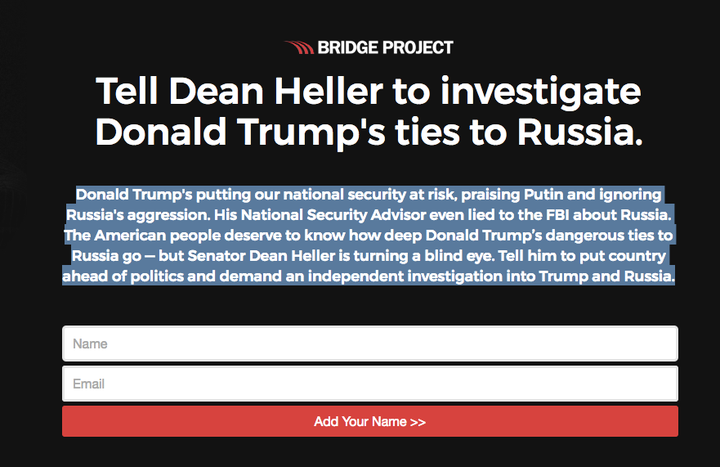 In 2016, Heller and Flake were both high-profile members of the so-called "never Trump" movement of Republicans who opposed the businessman's nomination.
Now, as they position themselves for re-election campaigns, they could prove especially sensitive to public pressure. The ad is set to run in Nevada and Arizona in the coming weeks.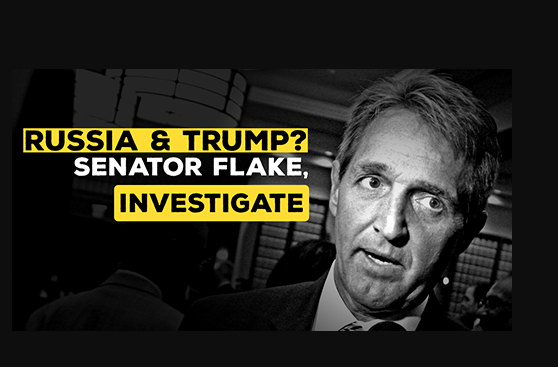 "As Trump refuses to speak out about Russia's aggression, the questions keep piling up," Jessica Mackler, the president of American Bridge, said in a statement to The Huffington Post. "With the stakes this high, Dean Heller and Jeff Flake need to support an independent investigation into Trump's ties to Russia, and get the American people the answers they deserve."
Popular in the Community