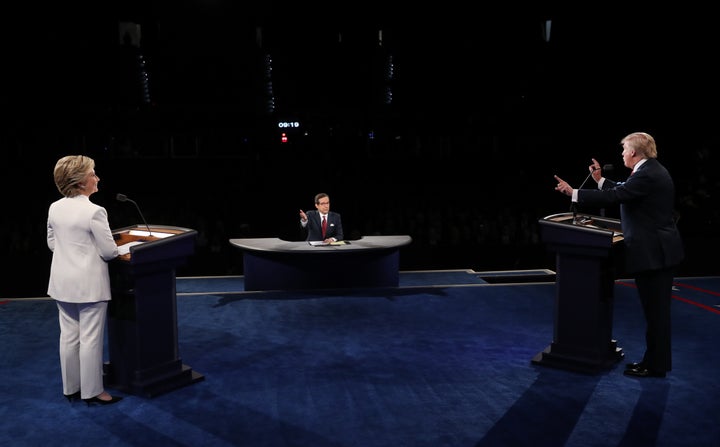 WASHINGTON – President-elect Donald Trump claimed Monday that tracking computer hackers is virtually impossible unless they are caught "in the act" – a theory that comes as news to cybersecurity experts.
"Unless you catch 'hackers' in the act, it is very hard to determine who was doing the hacking," Trump tweeted.
"That's just silly," laughed John Schindler, who worked for 10 years as an analyst at the National Security Agency. "That is just simply false."
A review of forensic evidence pointed to the Russians, said James Lewis, a cybersecurity expert at the Center for Strategic and International Studies. "No one expects Putin to burst into tears on national TV and confess. Ambiguity is normal in espionage, but there shouldn't be any doubt," he said.
Trump's Monday morning tweet ― one of two that countered fresh reports that Russia had actively tried to boost his candidacy by hacking Democratic emails ― also asked, "Why wasn't this brought up before election?"
But the issue had come up prior to the election, both in news reports and in the final presidential debate. Democratic nominee Hillary Clinton said Russian leader Vladimir Putin preferred to have Trump as president because he would be Putin's puppet ― to which Trump countered, "No puppet. No puppet. You're the puppet."
Phil Burdette, a researcher with the cybersecurity consulting firm SecureWorks, which analyzed this spring's hack of the Democratic National Committee, said reviews of this kind are based on varied evidence. He agreed that pinpointing the individual perpetrator might not be possible ― "Unless you're standing in the room with them looking over their shoulder and watching them type the keyboard commands, you're never going to be 100 percent certain." But he also said he was sure that Russia was behind the hacking.
"The fact is, you had a foreign intelligence service attempting to interfere with our democratic process," Burdette said.
"No one expects Putin to burst into tears on national TV and confess. Ambiguity is normal in espionage, but there shouldn't be any doubt."
Both Trump and his advisers nevertheless continue to cast doubt on those analyses. In an interview on Fox News on Sunday, Trump said, "They have no idea if it's Russia or China or somebody. It could be somebody sitting in a bed someplace. I mean, they have no idea."
On Monday morning, Trump spokesman Jason Miller said the renewed discussion of Russian hacking followed Green Party candidate Jill Stein's request for recounts in three states and news coverage of Clinton's 2.8 million vote advantage in the popular tally.
"I think really clearly what this is is an attempt to try to delegitimize President-elect Trump's win," Miller said during a conference call with reporters. "That really seems to be the ― what's going on here."
But other Republicans, including Senate Majority Leader Mitch McConnell, say they want the issue to be investigated. A bipartisan group of senators, including Republicans John McCain of Arizona and Lindsey Graham of South Carolina, is calling for a congressional probe of the hacking, which McConnell said he supports.
McConnell also said he couldn't understand members of his party who would not support a probe. "It defies belief that somehow Republicans in the Senate are reluctant to either review Russian tactics, or ignore them," he said.
Sign up for the HuffPost Must Reads newsletter. Each Sunday, we will bring you the best original reporting, longform writing and breaking news from The Huffington Post and around the web, plus behind-the-scenes looks at how it's all made. Click here to sign up!
Popular in the Community