WASHINGTON ― When President Donald Trump fired FBI Director James Comey on Tuesday, it was the latest in a months-long string of actions that have undermined or compromised every major investigation into alleged Russian interference in the 2016 presidential election and whether Trump campaign associates colluded with Moscow.
The breadth of the president's interference in the investigations of his own campaign has shocked officials at law enforcement agencies and on Capitol Hill, both for the extent to which it disregards political norms and the potential it has to upend legitimate oversight. And it's forced a major readjustment within those agencies to try and immunize themselves from White House influence. More than 100 lawmakers, including at least three Republicans, have now called for an independent probe of the Russia matter.
Since Trump's inauguration, the president and his team have asked the people probing his campaign about the status of those investigations, worked with allies involved in the probes to coordinate messaging, pressured investigators to limit the scope of their work and to wrap it up as quickly as possible, and repeatedly fired people involved in investigations of his administration.
"It's highly suspicious that the President has now fired at least three people who were investigating his administration, especially in light of his pattern of undermining the ongoing Congressional investigations," Sen. Tammy Duckworth (D-Ill.) told HuffPost in an email ― referring to Comey, former Acting Attorney General Sally Yates, and U.S. Attorney Preet Bharara, who was reportedly investigating one of Trump's Cabinet secretaries. "To get to the bottom of this, we need an independent investigation led by a special prosecutor who has the trust of the American people."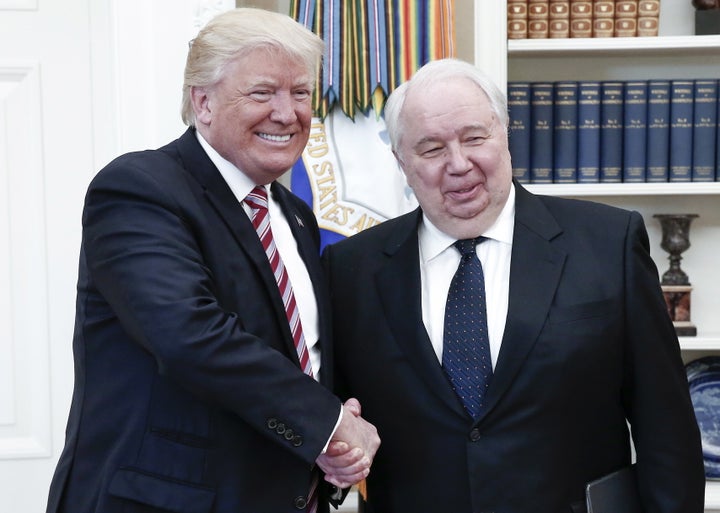 Trump has been undermining investigations for months. In February, he compromised the probes of the House and Senate Intelligence Committees alike by enlisting House committee Chairman Devin Nunes (R-Calif.) and Senate committee Chairman Richard Burr (R-N.C.), both allies of his, to rebut negative press stories related to the Trump team's ties to Russia. Then he further undermined the House probe by secretly inviting Nunes to the White House to view intelligence reports — a decision that ultimately led to Nunes recusing himself from the investigation. And this week, Trump undermined the FBI's investigation into the Russia matter by firing the director who was leading it and then claiming he'd done so on the advice of Rod Rosenstein, the top Justice Department official overseeing it.
It all feels a bit familiar.
"It is so clumsy and butchered the way he handled it, that the natural conclusion you would come to is that he is trying to block the Russian investigation," said John Dean, who served as White House counsel for President Richard Nixon. "But again, is he that foolish and blatant? It makes it more likely for a special prosecutor [to be appointed]. And it makes it more likely that the FBI is going to double down."
"People think Nixon was some master criminal," Dean added. "He was not. He is just making one stupid mistake after another. This is a repeat... Nixon was shy but had supreme self-confidence. Trump is not shy but is supremely self-confident. And they both have authoritarian personalities."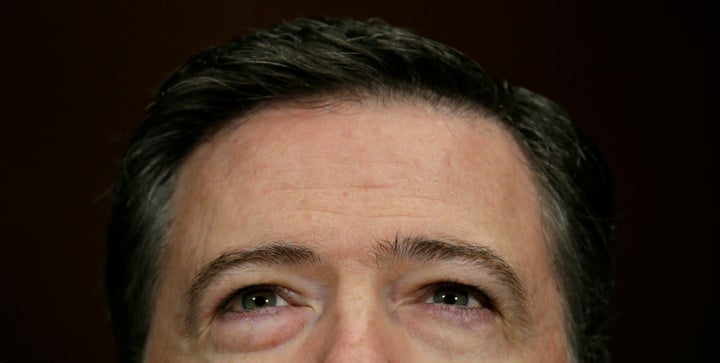 Dean's theory that Trump is acting impulsively and not strategically seemed plausible enough this week. On Monday, the president asked Rosenstein — a well-respected federal prosecutor who was only confirmed to the No. 2 position at DOJ two weeks ago — to write up a memo justifying Comey's dismissal. Trump fired Comey the next day.
On Wednesday, White House aides and Vice President Mike Pence cited Rosenstein's memo as the rationale for Comey's firing. But on Thursday, Trump contradicted his press team and Pence, telling NBC News that he had decided to fire Comey following Comey's testimony to the Senate last week.
"When I decided to just do it, I said to myself, I said, 'You know, this Russia thing with Trump and Russia is a made up story,'" Trump told NBC.
"We want [the Russia probe] to come to its conclusion with integrity," Sarah Huckabee Sanders, a top Trump press aide, said Thursday. "We think that we've actually, by removing Director Comey, taken steps to make that happen."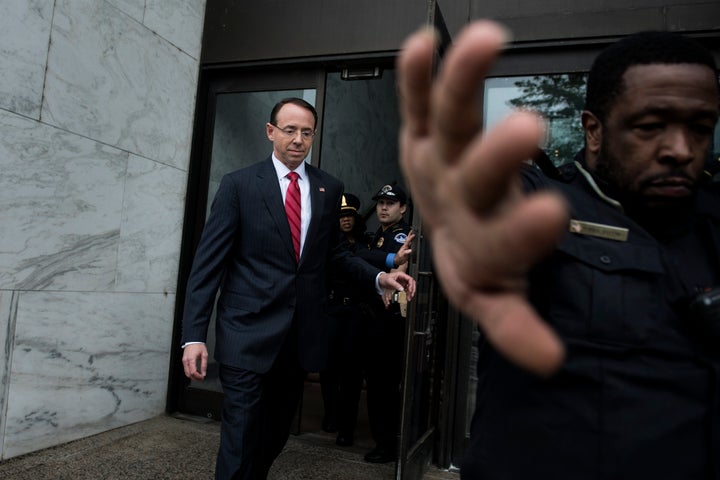 In his letter firing Comey, meanwhile, Trump also claimed that the now-former FBI director had told him he was not under investigation. If Comey actually did this, it would have been a violation of protocol, since people leading investigations aren't supposed to talk to people implicated in those investigations about the status of their work.
This is a pattern of behavior. In March, Trump insisted that his campaign office had been wiretapped by the Obama administration. Instead of backing down from the unproven claim, he had Nunes help find a pretext. The congressman announced he had information showing that the names of Trump transition officials appeared in intelligence reports that had targeted foreign spies. But it backfired almost immediately. Nunes had been spotted on White House grounds shortly before his surprise announcement, and it was revealed that his sources were officials on the National Security Council who report to Donald McGahn, the White House counsel and a close adviser of the president.
Even the Senate Intelligence Committee's investigation into the Russia matter — widely perceived to be more serious than the House probe — has been harmed by Trump's meddling. In January, Burr, a Trump adviser during the campaign, said it was outside the panel's purview to investigate ties between Trump associates and Moscow. Burr ultimately backed down, and since then, he and Sen. Mark Warner (D-Va.) have gone out of their way to show that they are working together across party lines. But the investigation has proceeded slowly, and Trump's requests that Burr aid the White House press team's efforts have cast doubt on its independence. Behind the scenes, there are still disagreements between Democrats and Republicans over the level of resources to commit to the probe.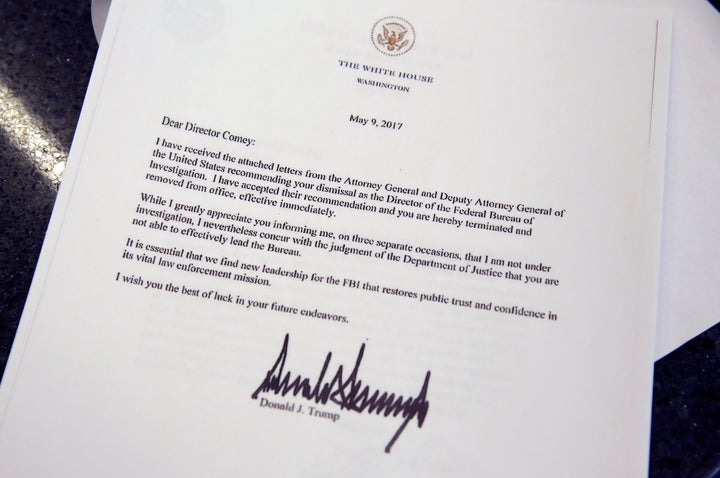 In the end, what Trump has touched has turned to shit. Nunes recused himself from the Russia investigation after he privately briefed Trump, his close political ally, on the contents of intelligence reports. Comey was dismissed at Trump's behest. And Rosenstein, who's supposed to be the top Justice Department official overseeing the FBI investigation, saw his credibility compromised and his standing diminished.
The House investigation has been trying to put itself back on track in recent weeks. On Thursday, Rep. Mike Conaway (R-Texas) -- Nunes' replacement to lead the House Intelligence Committee's Russia probe -- and ranking member Adam Schiff (D-Calif.) announced that they were expanding their inquiry to include potential White House interference with the FBI investigation. But officials on the House committee still fear that the president will find a way to trip up their work.
"There is concern that the Trump administration is doing seemingly whatever they can to put an end to this investigation and not just the FBI investigation," said one top House Democratic aide. "And I think it begs us to answer in some way."
Jessica Schulberg contributed reporting.
Popular in the Community