White House Chief of Staff Reince Priebus has accused Democratic operatives of arranging a meeting between Donald Trump Jr. and a Kremlin-linked lawyer last summer, two weeks after Donald Trump won the Republican nomination for president.
The meeting, which included Jared Kushner and Trump's then-campaign manager Paul Manafort and took place at Trump Tower in Manhattan, came to light in an investigation published Saturday in The New York Times. Trump Jr. defended the summit, which he said focused on Russian child adoption policies.
On Sunday, Priebus said "the individual that set up the meeting may have been" associated with Fusion GPS, the Washington, D.C.-based strategy firm behind a leaked intelligence dossier that suggested Russian officials possess materials that could be used to blackmail President Trump. Trump's Republican rivals in the primary funded the opposition research at first, but it was later continued with backing from the Democrats.
"There's more questions on the Democrat side than anywhere else," Priebus said on "Fox News Sunday."
He pointed to an article on Circa, the news site owned by the right-wing media giant Sinclair Broadcast Group, which cited a spokesman for Trump's legal team. The story was splashed on Drudge Report on Sunday morning.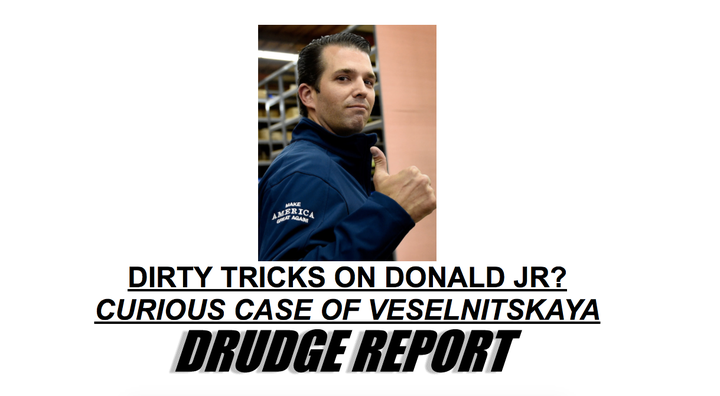 "We have learned from both our own investigation and public reports that the participants in the meeting misrepresented who they were and who they worked for," Mark Corallo, a spokesman for Trump's lawyers, said in a statement published by Circa. "Specifically, we have learned that the person who sought the meeting is associated with Fusion GPS, a firm which according to public reports, was retained by Democratic operatives to develop opposition research on the President and which commissioned the phony Steele dossier."
Priebus brushed off the meeting as a "very short meeting," lasting about 20 minutes. But asked for details, he demurred.
"I have no idea, Chris, you're going to have to talk to them," Priebus told host Chris Wallace, referring to Kushner, Trump Jr. and Manafort. "However, talking about issues of foreign policy, issues related to our place in the world, issues important to the American people, like adoption, is something that's not unusual."
But, just hours later, another report from The New York Times cast doubt over the narrative Priebus spun. According to the report, which cites three White House advisers and two others briefed on the meeting, Donald Trump Jr. met with the Russian lawyer, Natalia Veselnitskaya, after being promised damaging information about Hillary Clinton, then the presumptive Democratic presidential nominee. The meeting, the report noted, represented the first public indication that the Trump campaign was willing to accept help from a Kremlin-linked individual.
In a statement, Trump Jr. admitted to meeting with the lawyer after learning she may have a tip about the Clinton campaign, but said she offered nothing of value and instead used "claims of potentially helpful information" as a pretext for a meeting about Russian adoption issues.
"Here statements were vague, ambiguous and made no sense," he said in a statement given to ABC News after the Times report published. "It quickly became clear that she had no meaningful information."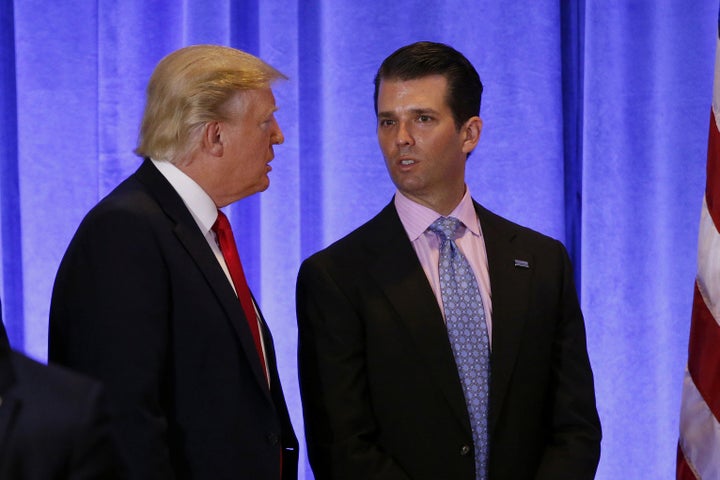 Manafort resigned from the Trump campaign last August amid reports that he worked with pro-Russian forces in Ukraine. The extent of his ties to Russian interests became clearer later, with reports as recently as last month revealing that he received more than $17 million over two years working for a pro-Kremlin party. Manafort remained in contact with the president after his resignation, and reportedly advised the White House on how to deal with the ballooning Russia scandal.
In May, The New York Times reported that Kushner faced scrutiny in the F.B.I. probe into Russian hacking of the 2016 election. Kushner allegedly tried to circumvent diplomatic channels to open a direct line between Trump and Russian President Vladimir Putin.
The revelation on Saturday could drag Trump Jr., a loud cheerleader for his father's administration, into the investigation. On Sunday, Rep. Adam Schiff (D-Calif.), the ranking member of the U.S. House Permanent Select Committee on Intelligence, said he may push Trump Jr., who runs the Trump Organization with his brother, to testify before the committee.
"We are going to want to question everyone at that meeting about what was discussed," he said on CNN's "State of the Union."
This story was updated to include the follow-up report published Sunday by the Times.
Before You Go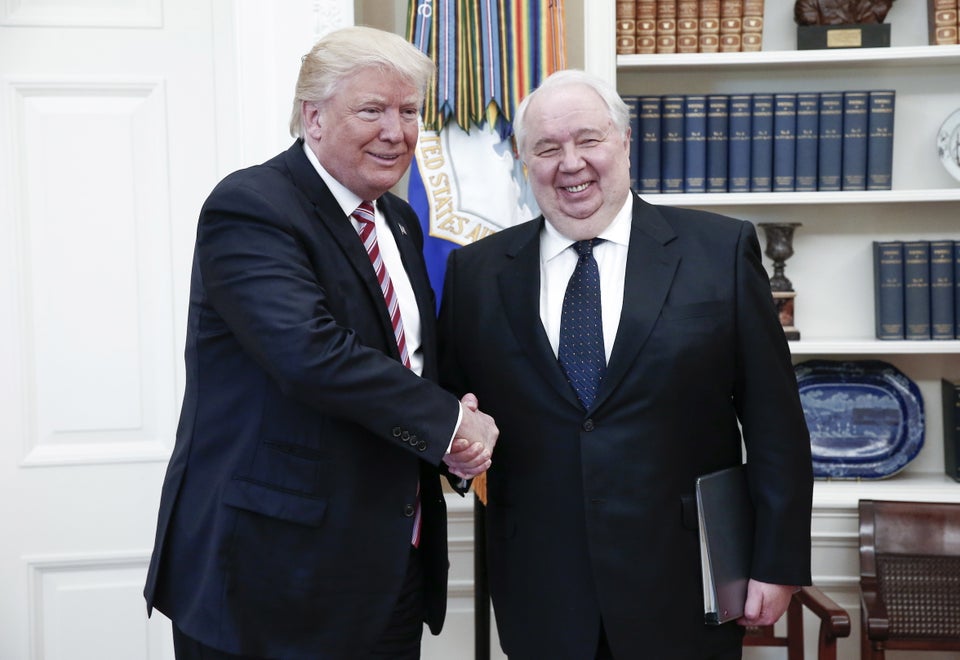 Donald Trump Meets With Russian Officials
Popular in the Community