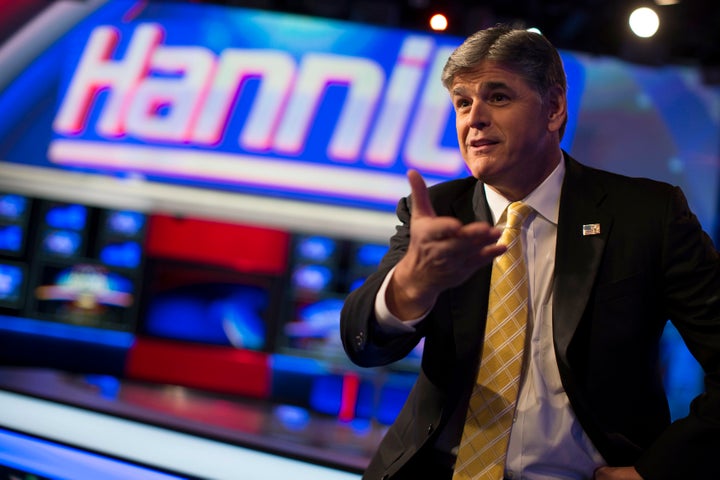 WASHINGTON ― Fox News viewers aren't too keen on Robert Mueller, the longtime Republican law enforcement official now heading the special counsel investigation into Russian interference in the 2016 election.
Of those Americans who say at least some of their information on the FBI's investigation came from Fox News, 65 percent strongly disapproved of Mueller, while another 9 percent somewhat disapproved, a newly released HuffPost/YouGov survey finds.
Mueller got higher approval from those watching other networks, with 60 percent of those following the investigation on CNN saying they strongly approved and 70 percent of those getting news from MSNBC giving the special counsel strong approval. Some people followed the story on multiple networks.
Most Fox News viewers ― 68 percent ― also thought that the FBI was biased against President Donald Trump, while 61 percent either had little or no trust in the FBI. (The kind of people who turn to Fox News, of course, are also probably likely to be the most suspicious of the probe to begin with: About half of the Trump voters who've been following the story say they've tuned into Fox.) More than three-quarters of Americans say they've heard at least something in the news lately about Mueller and the FBI's Russia investigation ― and among that group, nearly half said at least some of their news came from cable TV.
Fox News hosts like Sean Hannity have been heavily criticizing the special counsel investigation along with Mueller and Deputy Attorney General Rod Rosenstein, who named Mueller as special counsel and is also a Republican. Mueller is a decorated veteran who joined the Justice Department under George H.W. Bush and was nominated as FBI director by George W. Bush.
Overall, the HuffPost/YouGov survey found that Americans are largely split on the FBI's handling of the Russia investigation, with 37 percent approving, 36 percent disapproving, and the rest unsure. Mueller gets only modestly more positive marks: 38 percent approve of his performance as special counsel, while 32 percent disapprove. Just under half of respondents say they have at least a fair amount of trust in the FBI, down significantly from 2015, although relatively unchanged from polls taken earlier this year.
As in previous surveys, views are deeply polarized. About three-quarters of Hillary Clinton voters, but only a third of Trump voters, say they have even a fair amount of trust in the FBI. A 73 percent majority of Trump voters, but just 7 percent of Clinton voters, think the agency is biased against the president.
On Sunday, Trump called for an investigation into whether the FBI infiltrated his campaign by having an informant interview three associates of the campaign. Over the weekend, he also called on "real Americans" to "start getting tough" on the investigation he called a "scam."
Use the widget below to further explore the results of the HuffPost/YouGov survey, using the menu at the top to select survey questions and the buttons at the bottom to filter the data by subgroups:
The HuffPost/YouGov poll consisted of 1,000 completed interviews conducted May 10-12 among U.S. adults using a sample selected from YouGov's opt-in online panel to match the demographics and other characteristics of the adult U.S. population.
HuffPost has teamed up with YouGov to conduct daily opinion polls. You can learn more about this project and take part in YouGov's nationally representative opinion polling. More details on the polls' methodology are available here.
Most surveys report a margin of error that represents some, but not all, potential survey errors. YouGov's reports include a model-based margin of error, which rests on a specific set of statistical assumptions about the selected sample rather than the standard methodology for random probability sampling. If these assumptions are wrong, the model-based margin of error may also be inaccurate. Click here for a more detailed explanation of the model-based margin of error.
Popular in the Community