President Donald Trump has justified his Wednesday announcement banning transgender people from the military by saying they "burden" the armed services with "tremendous medical costs."
But this statement could not be more false.
"After consultation with my Generals and military experts, please be advised that the United States Government will not accept or allow transgender individuals to serve in any capacity in the U.S. Military," Trump said in a series of tweets. "Our military must be focused on decisive and overwhelming victory and cannot be burdened with the tremendous medical costs and disruption that transgender in the military would entail. Thank you."
It's unclear why the president, who has passed no meaningful legislation and continues to be embroiled in scandal, has decided to set his sights on discriminating against the trans community. But looking at the numbers shows that Trump isn't doing this simply because of medical costs.
Since the Pentagon's 2016 decision, health care costs for active duty personnel in the armed forces increased between $2.4 million and $8.4 million a year, according to study from the nonprofit RAND Corp, which was commissioned by the Department of Defense.
Those costs make up a 0.04 to 0.13 percent increase in health care expenditures. Furthermore, only between 29 and 129 service members in active duty will seek transition-related care each year.
As CNN points out, and as is obvious by the numbers, the costs for the most powerful military in the world to care for its transgender soldiers is negligible in comparison to the overall budget.
Another study in 2015 showed that transition care for trans soldiers would be "little more than a rounding error" at $5.6 million a year. That amounts to 22 cents per service member per month, Aaron Belkin, an academic at the San Francisco State University, told Reuters. The current budget for annual health care in the armed forces sits at around $47 billion.
Perhaps most disturbing of all is the fact that while Trump decries the costs of caring for trans soldiers, the Department of Defense currently spends more than $84 million a year on Viagra. Viagra is a pill designed to treat erectile dysfunction in men.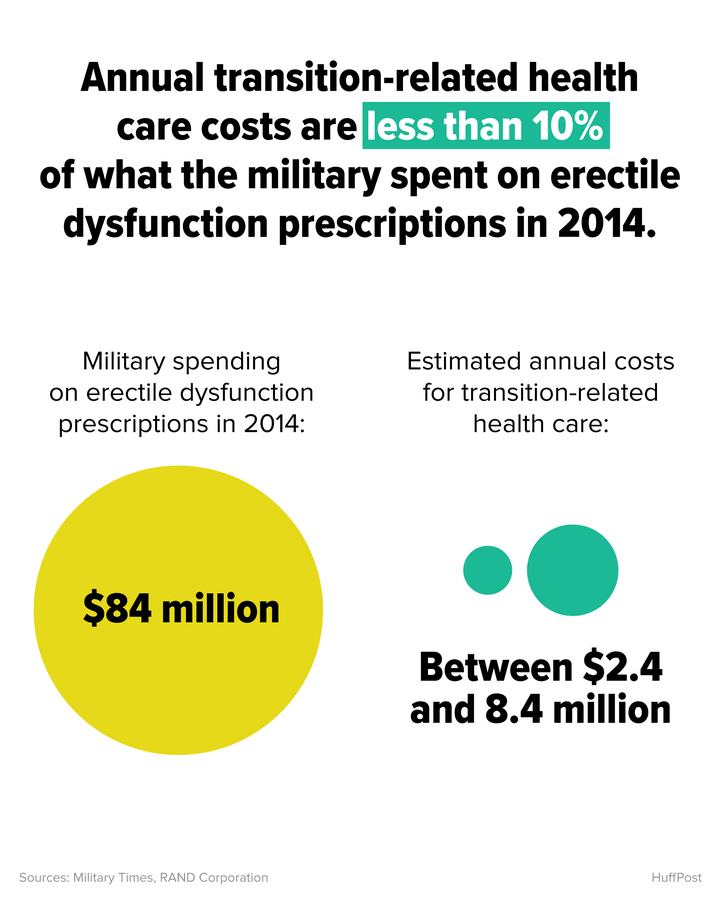 If the president wants to target the trans community actively serving this country with political vitriol, he should at least be honest enough to call his decision what it is: discrimination.
Before You Go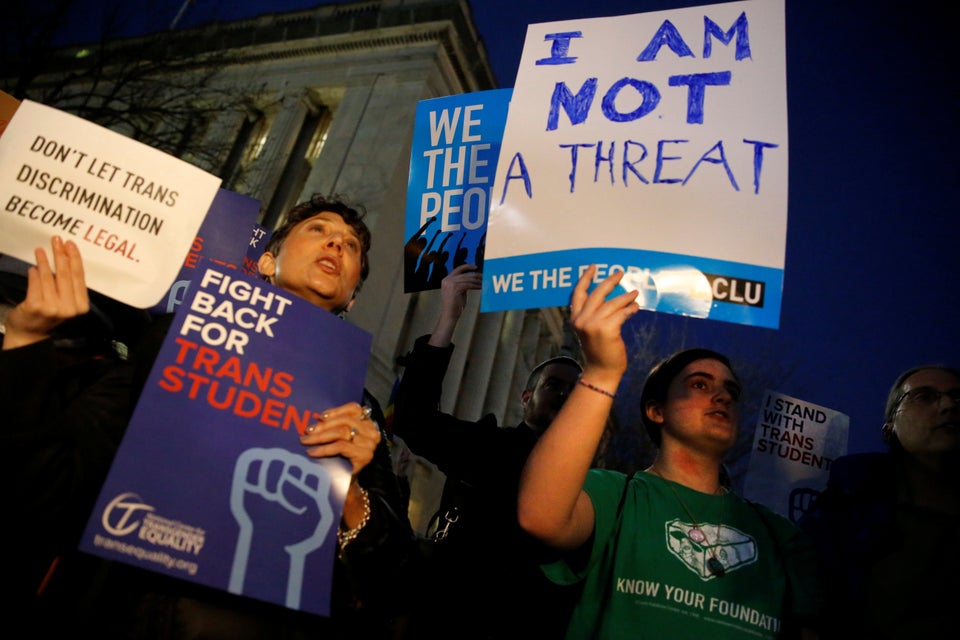 LGBTQ Groups React To Trump Revoking Trans Protections
Popular in the Community