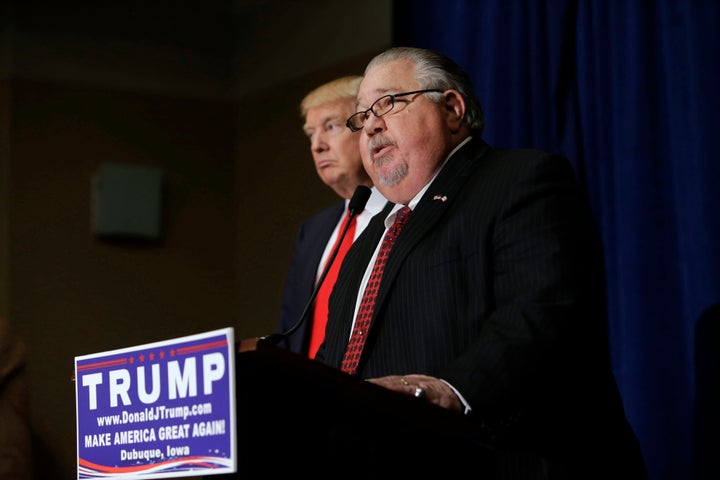 A new CNN report unearthed controversial comments Clovis made between 2012 and 2014. Clovis has argued in the past that "LGBT behavior" is a choice, he fought against LGBTQ people receiving nondiscrimination protections under the 14th Amendment and he once drew a "logical" connection between same-sex rights and protecting pedophilia, according to the report.
"Follow the logic, if you engage in a particular behavior, what also becomes protected?" he reportedly stated. "If we protect LGBT behavior, what other behaviors are we going to protect? Are we going to protect pedophilia? Are we going to protect polyamorous marriage relationships? Are we going to protect people who have fetishes? What's the logical extension of this? It can't be that we're going to protect LGBT and then we'll pull up the ladder. That's not going to happen, it defies logic. We're not thinking the consequences of these decisions through."
GLAAD has come out against Clovis' comments, using Twitter to underscore the illogical nature of the radio host's "logical" argument.