The Trump administration has begun publicly shaming so-called "sanctuary cities" in an attempt to get them to cooperate with deportation efforts.
The Department of Homeland Security on Monday issued a report about jurisdictions that had declined "detainer requests," or appeals to hold individuals solely to assist Immigration and Customs Enforcement, along with some of the crimes those people had been accused of committing.
Such weekly reports are part of President Donald Trump's executive order targeting jurisdictions that limit their cooperation with ICE in some way, and are seemingly meant to pressure these cities and counties into compliance.
The report sends a clear message from the Trump administration: Local officials' decisions are "potentially endangering Americans," as the DHS put it in a statement. Publicly calling out jurisdictions that refuse to fully cooperate with ICE also fits into the president's larger emphasis on cracking down on crimes by undocumented immigrants, which he made central to his campaign.
"When law enforcement agencies fail to honor immigration detainers and release serious criminal offenders, it undermines ICE's ability to protect the public safety and carry out its mission," acting ICE Director Thomas Homan said in a statement. "Our goal is to build cooperative, respectful relationships with our law enforcement partners. We will continue collaborating with them to help ensure that illegal aliens who may pose a threat to our communities are not released onto the streets to potentially harm individuals living within our communities."
ICE made 3,083 total requests to detain individuals between Jan. 28 and Feb. 3, according to the report. Jurisdictions declined in at least 206 instances. Travis County, Texas ― which encompasses the city of Austin ― began to implement its "sanctuary" policies on Feb. 1 and accounted for about two-thirds of these denials to detain immigrants.
Maj. Wes Priddy of the Travis County Sheriff's Office said his county's numbers were high because they included many people who had been in custody for months. After Sheriff Sally Hernandez took office, her office compiled all the names of people who wouldn't be held under the new "sanctuary" policy and submitted them to ICE 10 days before implementing it.
"The week they chose happens to fall at the time we implemented our new policy," Priddy told The Huffington Post. "Any subsequent reports that ICE may choose to put out are going to show much smaller numbers."
Since implementing the new detainer policy, Priddy said, the county jail has released on bonds 38 people with felonies on their records. All but one person, who was charged with driving under the influence, had attended their scheduled court hearings.
"That's every bit as good as the record of U.S. citizens that have to go to a court date," Priddy said. "These people are showing up."
It's likely the total number of denied detainers will increase in future reports. Previously, some ICE field offices stopped issuing detainers to jurisdictions with a history of limiting cooperation with federal immigration enforcement efforts ― including several major cities with large undocumented populations, such as Los Angeles and New York City. But the agency will once again issue detainers to all jurisdictions, regardless of their local policies, according to the report.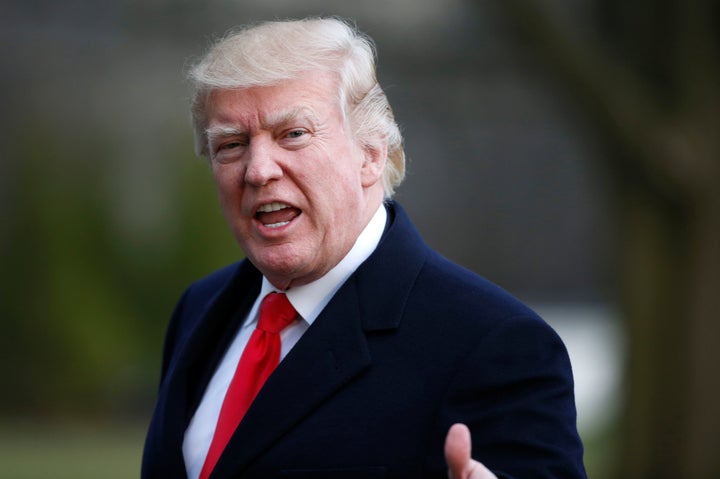 Bob Libal, the director of Grassroots Leadership, an organization that pushed for the Travis County sanctuary policy, said the Trump administration's pressure on local jurisdictions to cooperate with ICE would make immigration enforcement more erratic than it was under former President Barack Obama.
"I fully expect that we're going to see a dramatic uptick in detainers placed by ICE everywhere in the country, which only increases the rationale for county's refusing to honor detainers," Libal told HuffPost. "We're not going to see the prioritization we saw under the Obama administration. We're going to see a broad scope of people suspected of being undocumented or any immigration issue."
A growing number of local officials have refused over the past several years to honor ICE requests to hold undocumented immigrants, arguing that it undermined immigrants' faith in local law enforcement and that the detainers funneled too many people with minor offenses or ties to the local community into deportation proceedings. Many local officials also worry that honoring all ICE detainers will force them to violate the constitution. Federal courts have ruled that local jurisdictions violate the Fourth Amendment when they honor a request from ICE and hold someone who would otherwise be allowed to go free.
Refusing to honor an ICE detainer doesn't mean a local jail is releasing a dangerous criminal onto the streets. Anyone arrested by local authorities remains detained if prosecuted on criminal charges unless a judge decides the person doesn't present a threat to the community or a flight risk. In such cases, a person can be released on a bond or on recognizance while the charges proceed.
"We're going to see a broad scope of people suspected of being undocumented or any immigration issue."
The ICE report does not say whether the people it cites remain in local custody. Much of the "notable criminal activity" mentioned in the report concerns charges rather than convictions, and none of that information is dated. The report does not list cases by name, which would violate DHS's privacy policy for immigration cases.
Some of the jurisdictions singled out by ICE ― such as Clackamas County, Oregon, and Rhode Island ― created their policies based on court orders and legal challenges. Federal judges ruled in both cases that the jurisdictions had violated the constitution when detaining individuals on ICE's requests.
The agency acknowledges on its website that some jurisdictions don't comply with all detainer requests because of court orders or state laws. But the agency brushed off that reasoning.
"Regardless of the reason for which a jurisdiction does not honor ICE detainers or requests for notification, such action by the jurisdiction nonetheless adversely impacts public safety," the FAQ section reads.
"ICE's response is, 'I don't care why they're not honoring detainers, by doing that, they're diminishing public safety,'" said Tom Jawetz, vice president for immigration policy at the progressive Center for American Progress. "The general lack of respect for constitutional order is mind-blowing."
Along with the weekly reports, Trump said he would deny federal funds for so-called sanctuary cities. This threat caused the leader of one jurisdiction, Miami-Dade County in Florida, to quickly reverse course and promise to comply with ICE requests. Most officials in sanctuary cities have said they will remain firm, however. The federal government doesn't have the authority to force local law enforcement by taking away other funding, according to legal experts.
Since becoming president, Trump has instructed ICE and Customs and Border Patrol to detain and deport more individuals. He also announced he will create a special office for victims of crimes by immigrants ― separate from existing government resources for victims of crime in general ― called the Victims Of Immigration Crime Engagement office, or VOICE. The plan drew comparisons to Nazi Germany's tactics to stir up fear and hatred of Jews.
"The general lack of respect for constitutional order is mind-blowing."
Some undocumented immigrants do commit crimes, but there's no evidence that they do so more than American citizens. Multiple studies have found that immigrants as a whole are less likely than native-born U.S. citizens to be convicted of criminal activity. The Cato Institute, a libertarian think tank, released a report last week that found undocumented immigrants are less likely to be incarcerated than native-born Americans.
Rep. Luis Gutiérrez (D-Ill.) defended Chicago's sanctuary policies, describing Monday's ICE report as part of Trump's efforts to inaccurately paint undocumented immigrants as rapists and murders.
"Trump and his team incorrectly see Fourth Amendment policies that require warrants to hold prisoners for the Feds as a threat to public safety," Gutierrez said in a statement. "But the reality is that in most cities, the police have found that acting as deportation police makes it harder to keep their cities safe. In Chicago and everywhere else, immigrants are part of our communities and need to know that when they witness a crime or have information the police can use, they can call 911 and not lose their children or their homes to deportation."
This article has been updated with comment from Wes Priddy.
Before You Go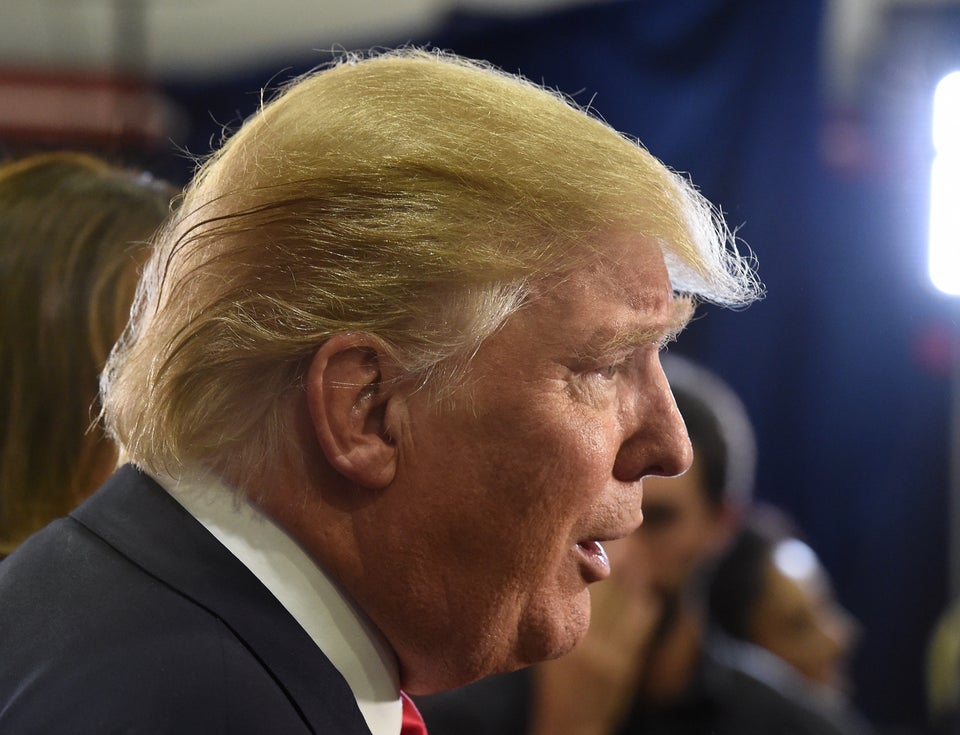 How Donald Trump Talks About Undocumented Immigrants
Popular in the Community