Donald Trump, the man who wants you to know he's president and you're not, signed a bill in the Roosevelt Room of the White House on Monday. While sitting down, the President remarked that the desk was unusually small.
"This looks like a child's desk! But that's OK," he said, while people in the room laughed. "This is the smallest desk I've ever seen."
Trump added, "Very, very glamorous, right?"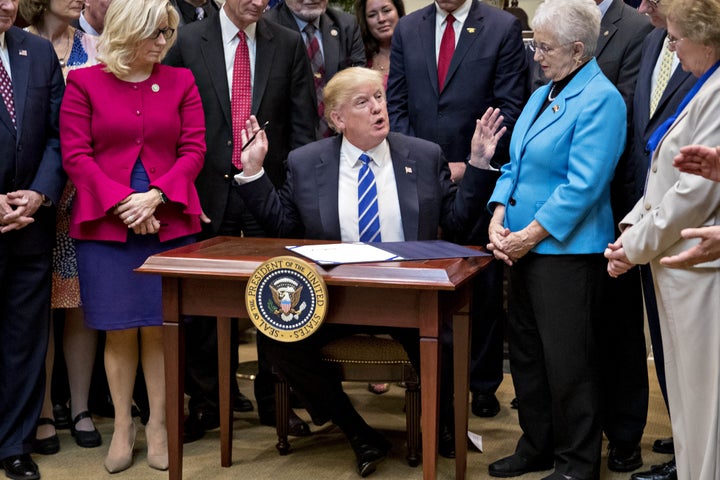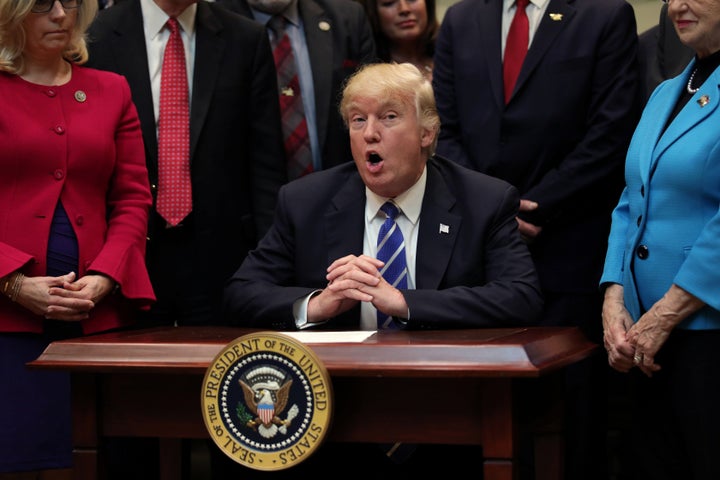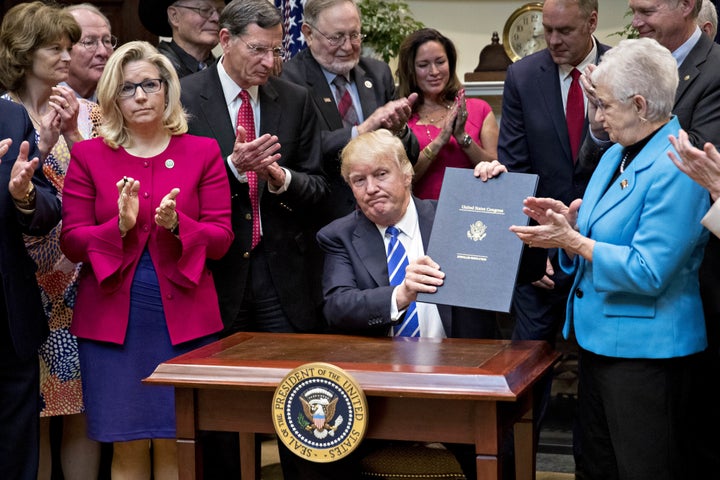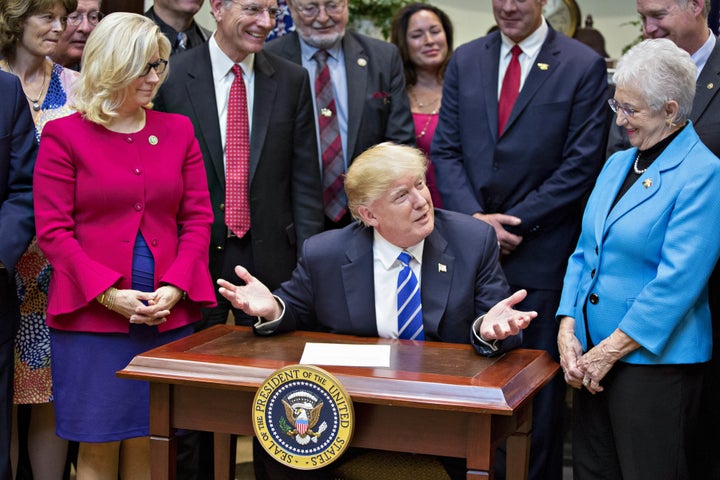 Of course, people on Twitter couldn't handle the ridiculousness of the tiny desk:
Many were quick to make jokes about the size of Trump's hands:
One person pointed out that the desk didn't look so small when other people were sitting there:
According to CNN, when a president normally signs a bill, it generally takes place at the Resolute Desk in the Oval Office. But if a bill is signed outside of the Oval Office, or Washington in general, the outlet says a portable desk must be used instead.
Considering the Resolute Desk is 32 inches high, 6 feet wide and has a depth of 4 feet, it would make most other desks look small.
The HuffPost Lifestyle newsletter will make you happier and healthier, one email at a time. Sign up here.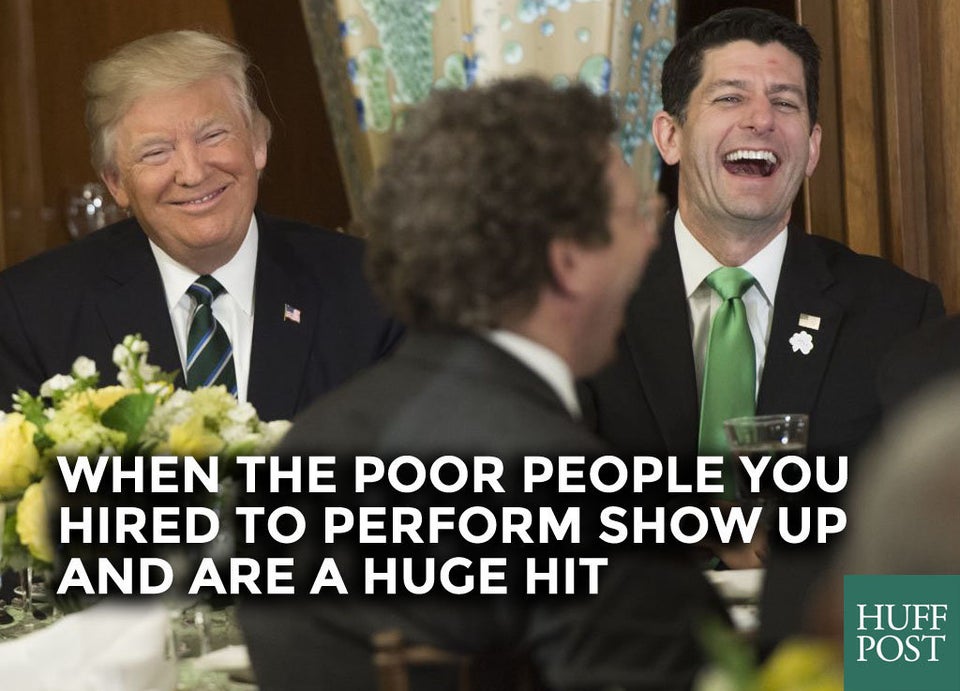 Photos From Donald Trump's Reign Are Our Way Of Laughing Through The Pain