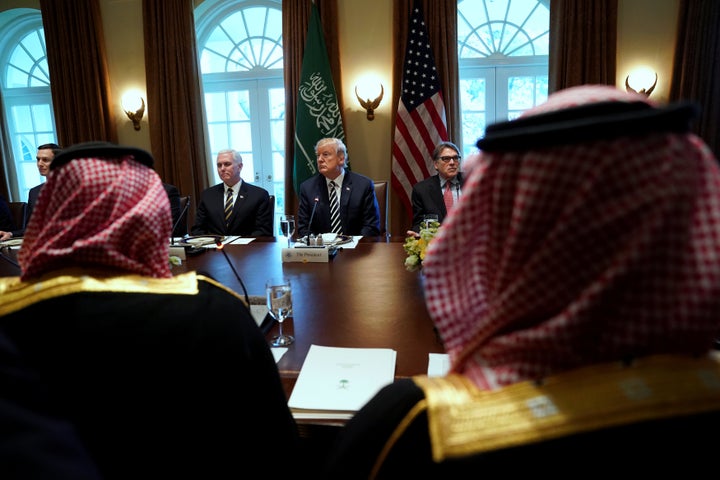 The Trump administration plans to approve a $1 billion arms sale to Saudi Arabia, the State Department announced during Crown Prince Mohammed bin Salman's visit to the United States this week.
The White House has signaled its support for the sale, which would include around 6,700 anti-tank missiles and $300 million in parts for the Saudis' helicopters and tanks, the department said Thursday.
The Defense Department confirmed the deal in its own release. "This proposed sale will support U.S. foreign policy and national security objectives by improving the security of a friendly country which has been, and continues to be, an important force for political stability and economic growth in the Middle East," the Pentagon's Defense Security Cooperation Agency said in a statement.
"This potential sale is consistent with U.S. initiatives to provide key partners in the region with modern systems that will enhance interoperability with U.S. forces and increase stability."
However, the deal is likely to cause controversy due to the Saudis' role in Yemen. Saudi Arabia ― the largest foreign buyer of American-made arms ― is a major belligerent in the Yemeni civil war, and since March of 2015 has carried out a deadly airstrike campaign against the Houthi rebel group that opposes the Saudi-backed government of President Abd-Rabbu Mansour Hadi.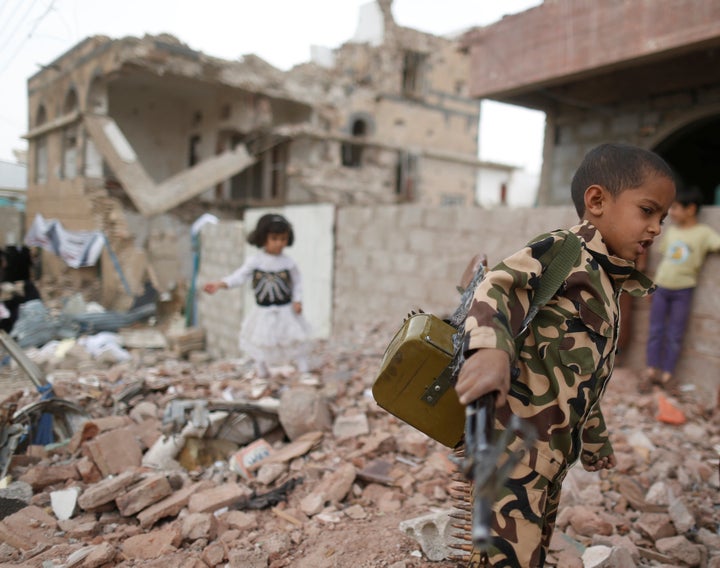 The Saudi-led intervention has killed thousands of civilians and contributed to one of the world's worst humanitarian disasters. Millions in Yemen lack basic access to food and medical care, while Saudi airstrikes have devastated the country's infrastructure and prevented aid shipments from reaching those in need.
Human rights groups routinely criticize Western governments, including the U.S. and United Kingdom, for profiting off arms sales to Saudi Arabia. They point to how these bombs are sometimes dropped on residential areas where they have killed young children and families.
U.S. Defense Secretary Jim Mattis defended the sale when a reporter asked about the civilian deaths in Yemen, according to The Associated Press.
"We believe that Saudi Arabia is part of the solution," Mattis said. "They have stood by the United Nations-recognized government, and we are going to end this war. That is the bottom line. And we are going to end it on positive terms for the people of Yemen, but also security for the nations in the peninsula."
The AP notes that lawmakers will have 30 days to block the sale after the State Department approves it.
Popular in the Community