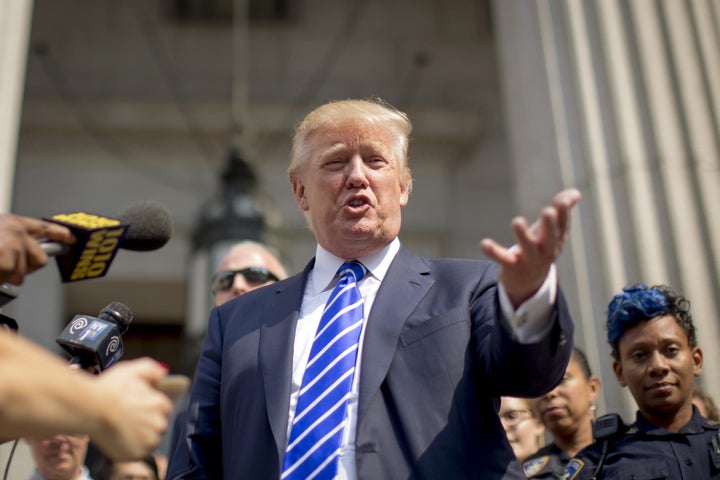 To prove it, he unveiled on Friday 10 additional candidates to complement his original list of hopefuls to occupy a seat on the nation's high court, according to a statement posted on his campaign website.
The GOP nominee insisted that the latest batch of names were the final tweaks to his not-so-short list and that he would not add any more names to the roster of 21 candidates.
"This list is definitive and I will choose only from it in picking future Justices of the United States Supreme Court," he said.
At the top of Trump's new list sits Sen. Mike Lee (R-Utah), who now joins his own brother Thomas Lee, a Utah Supreme Court justice, for a shot at the pinnacle of the legal profession. The state judge made the first round of pre-pre-vetting.
Through spokesman Conn Carroll, the senator brushed off his inclusion in Trump's list and said he "already has the job he wants."
"For some time, I have been seeking greater specificity on this issue, and today the Trump campaign provided that, releasing a very strong list of potential Supreme Court nominees — including Sen. Mike Lee, who would make an extraordinary justice — and making an explicit commitment to nominate only from that list," Cruz wrote on Facebook Friday afternoon in an endorsement of Trump.
Other jurists pre-selected as pre-nominees for pre-vetting by the public and the press include four state supreme court justices ― from Iowa, Michigan, Florida and Georgia ― as well as federal judges from various levels and areas of the judiciary.
These include Neil Gorsuch, a federal appeals judge who has clerked for Justices Byron White and Anthony Kennedy; Justice Charles Canady of the Supreme Court of Florida, a former congressman who was a big player in the impeachment of then-President Bill Clinton; and Margaret Ryan of the U.S. Court of Appeals for the Armed Forces.
The GOP nominee's original wish list was unprecedented ― and object of some ridicule ― because presidents, let alone candidates, often closely guard the names in their Supreme Court vetting lists.
And the former reality TV personality likes to remind the Republican base of that.
Trump probably knows very little, if anything, about legal conservatism or originalist thought, so it's fitting that his campaign would turn to "conservative brain trusts" like The Heritage Foundation, The Federalist Society and the Jones Day law firm for pre-selection advice.
These overtures to establishment conservatives, in turn, delight advocacy groups such as the Judicial Crisis Network, which have sought to normalize Trump's candidacy by effusively praising his court pre-nominees ― all the while lobbying hard to stonewall the nomination of Merrick Garland, President Barack Obama's choice to fill the high court vacancy.
This story has been updated throughout.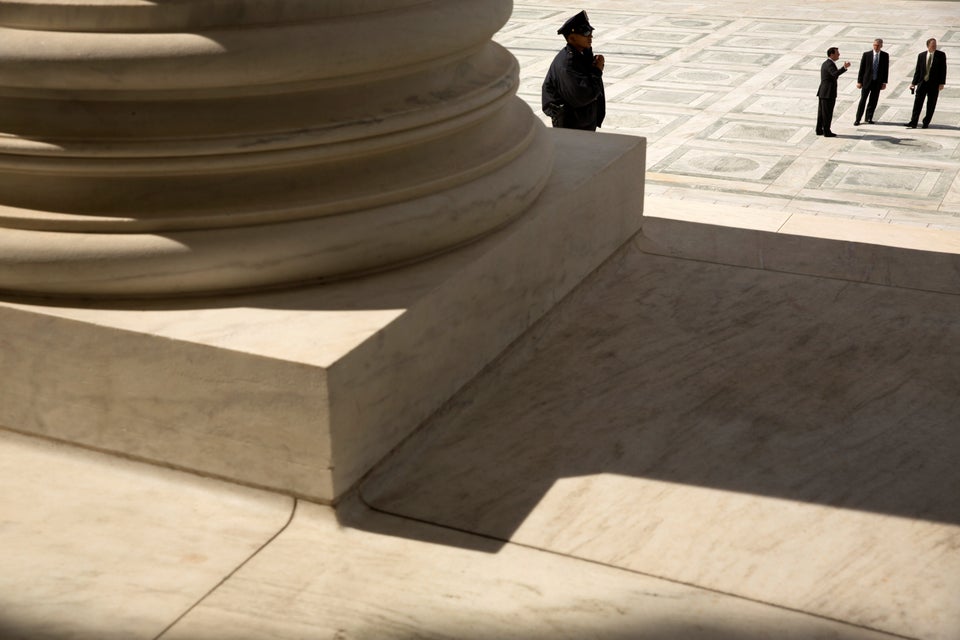 Exclusive Look Inside The Supreme Court
Popular in the Community