FALLS CHURCH, Va. ― Attorney General Jeff Sessions broadly accused immigrants of lying to attain asylum Thursday, claiming that "dirty immigration lawyers," along with "rampant abuse and fraud," allow too many people to avoid deportation.
His aim: convincing members of Congress and the public that the law needs to be changed so that undocumented immigrants who say they're seeking safety in the U.S. can be swiftly deported.
"The system is being gamed," Sessions said in a speech at the Executive Office for Immigration Review, which is part of the Department of Justice. "There's no doubt about it. The credible fear process was intended to be a lifeline for persons facing serious persecution. But it has become an easy ticket to illegal entry into the United States."
Sessions' speech was part of a pitch for President Donald Trump's immigration policy priorities, released on Sunday. The president said he wants significant policy concessions from Congress, including changes to the asylum system, in exchange for approving protections for so-called "Dreamers," young undocumented immigrants who came to the U.S. as children.
If Trump gets his way, Dreamers would largely be allowed to stay in the U.S., but at the expense of other undocumented immigrants. The White House wants more latitude to swiftly deport unaccompanied minors, families entering together and asylum-seekers, while prosecuting more people for petty immigration violations and expanding the barrier on the U.S.-Mexico border.
Immigrant rights advocates warned that such changes could be deadly.
"The language that was used this morning that is inherently tied to attempts to restrict access to asylum beyond what is already in existence now is incredibly dangerous and will actually cost people their lives," said Amy Fisher, the policy director for RAICES, a nonprofit group that offers legal services to immigrants seeking asylum.
Sessions said that some people are true asylum-seekers who should be granted protection. But he said that many others are lying and that false claims are slowing deportation rates and clogging the court system.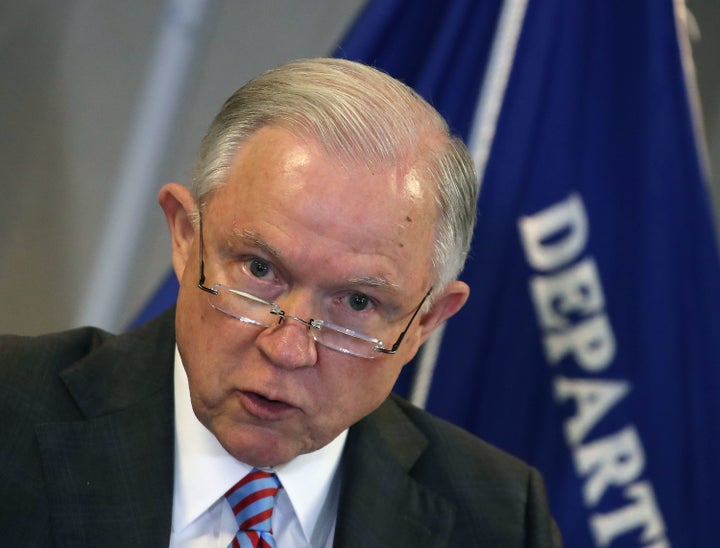 The asylum system, Sessions said, was "never intended to provide asylum to all those who fear generalized violence, crime, personal vendettas, or a lack of job prospects. Yet, vague, insubstantial, and subjective claims have swamped our system."
He cited significant backlogs in immigration courts, where more than 630,000 cases are currently pending. The administration is seeking to add 370 immigration judges to EOIR as part of its policy priorities ― more than double the current number. He also referenced a 2015 report by the Government Accountability Office that listed some examples of asylum fraud. The primary conclusion of the report was that agencies should do a better job detecting and tracking the issue. It did not advocate for changes to the asylum process as a whole.
Sessions criticized a 2009 reform under President Barack Obama's administration that required most immigrants facing "expedited removal" ― a fast-track process to deportation ― to be released from immigrant detention after they passed a "credible fear" interview and while they take the case before judge.
The Obama administration made that change to avoid keeping people who might win asylum from getting detained indefinitely, according to Doris Meissner, a senior fellow with the Migration Policy Institute and a former commissioner of the Immigration and Naturalization Service.
Doing away with the policy, which the Trump administration could do without Congress, would likely mean that more asylum-seekers are locked up in detention for longer periods of time, according to Meissner.
"Detention is expensive, particularly the way the immigration system is clogged," Meissner told HuffPost. "And these are people who have not committed a crime. Should they remain in detention for a few years while their case is decided? That's what this policy was trying to avoid."
Sessions' claim that the United States faces a "crisis" at the border isn't reflected in the data.
The number of apprehensions for illegally crossing the border stands at 281,390, with one month left to tally for the fiscal year, which ended last month. Another 102,692 people were deemed "inadmissible" at the border, but generally allowed to enter the United States to ask for asylum or other forms of humanitarian exemption from deportation. The Customs and Border Protection agency did not start counting "inadmissibles" as a separate category until last year.
That puts the total number of undocumented immigrants crossing the southern border into the United States this year, including asylum-seekers, at 384,082 ― on track to be the lowest number of unauthorized entries recorded by CBP since at least 1973.
"I'm wondering if [Attorney General Jeff Sessions] and I are living in the same world."
Those low numbers reflect several changes at the U.S.-Mexico border over the last decade. Migration from Mexico plummeted following the U.S. economic crisis of 2008. But by 2014, tens of thousands of unaccompanied minors and families traveling from the Central American countries of El Salvador, Honduras and Guatemala began crossing into the United States, many of whom made asylum claims to escape out-of-control gang violence and political instability.
But even before Sessions' remarks, the Trump administration had already taken steps to thwart asylum applicants from entering the country.
Shortly after taking office, lawyers and immigrant rights groups accused the CBP agents of turning away asylum-seekers at the U.S.-Mexico border, despite guarantees under both U.S. and international law that allows them to cross legally into the country to make those claims.
In July, the Center for Constitutional Rights and the Tijuana-based nonprofit legal group Al Otro Lado filed a federal lawsuit against the Trump administration over the alleged actions by CBP.
"They're taking matters into their own hands to drive the results that they'd like to see," Angelo Guisado, a staff attorney with the center, told HuffPost. "And it's very clear that the results that they'd like to see are fewer immigrants in this country."
Nicole Ramos, the director of the Border Rights Project at Al Otro Lado, acknowledged that many asylum applicants fail to make successful claims in immigration court after passing credible fear interviews. But she said that happens because there are few nonprofits like hers that are able to offer pro bono representation to asylum-seekers. Private attorneys are often too expensive for many immigrants to afford, particularly those who aren't allowed to work legally in the United States.
The immigration courts heard decided roughly 22,000 asylum cases last year, according to the Transactional Records Access Clearinghouse database at Syracuse University. Judges denied 57 percent of those claims, though the decisions varied widely depending the judge. For those appearing in court without a lawyer, however, the denial rate was 90 percent.
"The answer isn't just fraud," Ramos told HuffPost. "I'm wondering if [Sessions] and I are living in the same world … I don't think he has a realistic view of the system and I question his understanding of current events."
Before You Go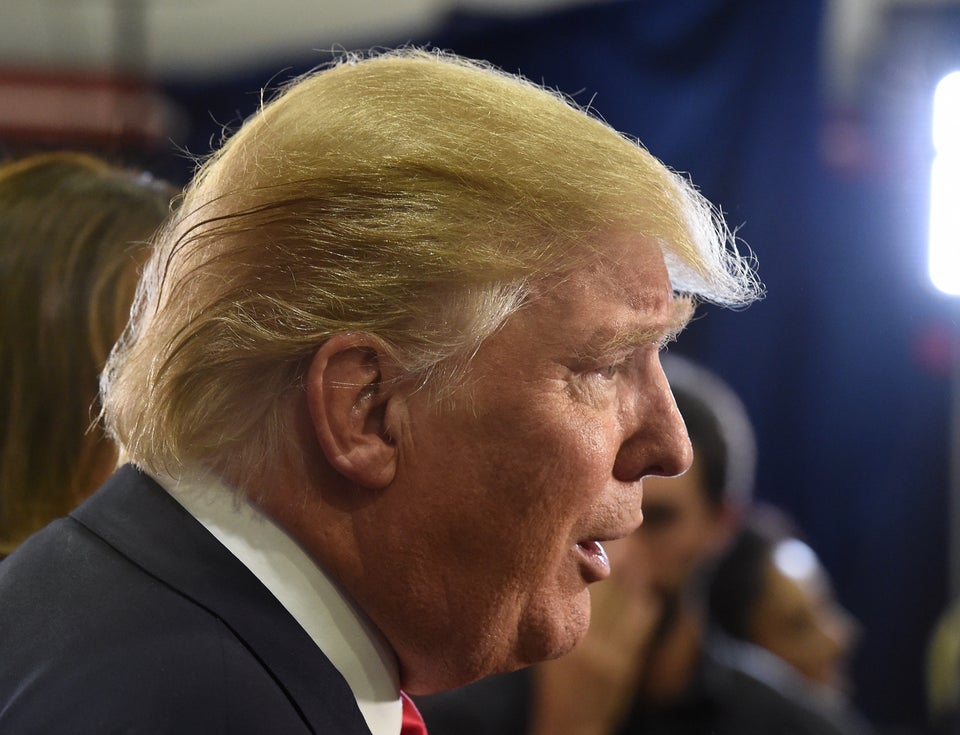 How Donald Trump Talks About Undocumented Immigrants
Popular in the Community