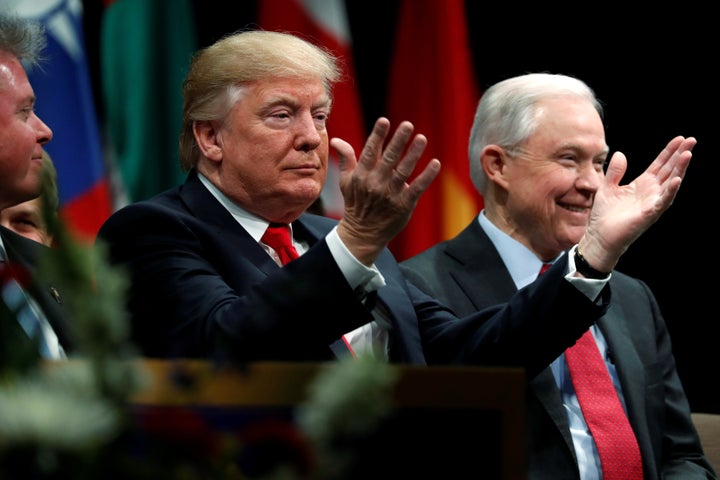 Donald Trump might be in Brussels this week attending a summit with NATO leaders, but the U.S. president still found time between "very important" meetings to call out his embattled attorney general, Jeff Sessions.
In a Thursday morning tweet, Trump criticized former FBI lawyer Lisa Page for defying a congressional subpoena and failing to appear for an interview before the House Judiciary and Oversight and Government Reform Committees on Wednesday.
Trump concluded his tweet with the question: "Where is the Attorney General?" It was the latest jab in a long string of public attacks that the president has leveled against Sessions.
On Wednesday, GOP lawmakers threatened to hold Page in contempt after she failed to show up for the closed-door interview, reported CNN.
"All she is asking is to be treated as other witnesses have under the Committees' own rules," Page's attorney, Amy Jeffress, said in a statement, per CNN. "She has offered to voluntarily appear before the Committees later this month. She simply needs clarification of the scope of the Committee's interest in interviewing her and access to relevant documents so that she can provide complete and accurate testimony."
Popular in the Community