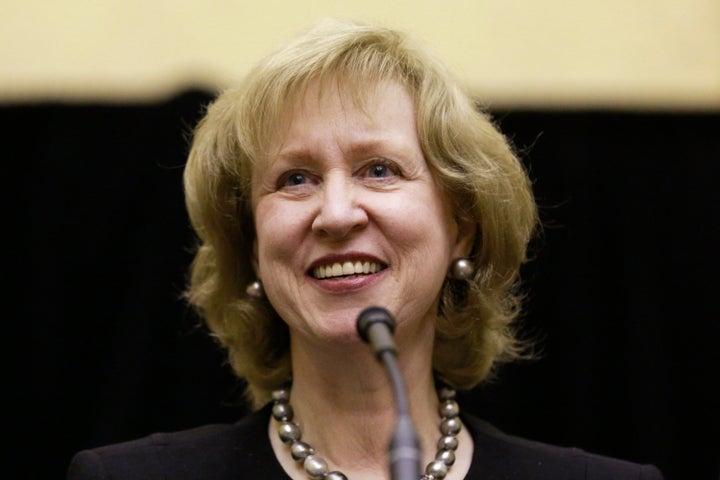 Canada's first female prime minister ripped into Republican presidential candidate Donald Trump on Tuesday, calling the GOP nominee a sexual predator who is committing a crime against democracy. 
Kim Campbell, who served as Canada's prime minister in 1993, excoriated Trump over his candid remarks in a now-notorious "Access Hollywood" video. The 2005 tape features the candidate bragging about kissing women without their consent and explaining how he can "grab them by the pussy" because he's famous.
"He has unleashed a wave of misogynistic rhetoric that is in the guise of being opposed to political correctness," she added.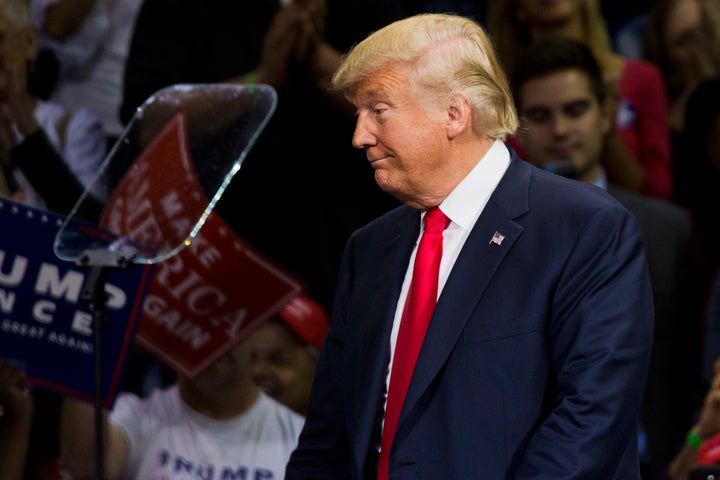 Campbell has previously criticized Trump over his foreign policy and the way he has conducted his campaign, describing him in August as "a complete vandal who doesn't understand anything, and shoots his mouth off."
The former prime minister's latest remarks are her strongest yet, however, as well as some of the most damning from any past or present world leader.
"Unconsented sexual touching is a sexual assault. And somebody who does that, who thinks he has a right to do that, who does it thinking that it's a reflection of his value because he's a celebrity, etc., I mean, that is predation," Campbell said.
In addition to condemning Trump's talk of sexual assault, Campbell highlighted the danger of his repeated suggestion that the election would be rigged.
"The notion that you would want to open a wound and encourage people ― who may do who knows what as a result of your encouragement ― to believe that somehow an election was stolen against their candidate ... is really a crime against democracy," she said.
As Canada's justice minister in the early 1990s, Campbell worked to strengthen the nation's sexual assault laws and reform aspects of the criminal code concerning rape. When Prime Minister Brian Mulroney resigned in 1993, the ruling Conservative Party elected Campbell to take his place. The Liberal Party won a general election later that year, removing Campbell from power. 
Campbell's remarks set her apart from Canada's current leader, Justin Trudeau, who has largely avoided weighing in on the U.S. election. 
Trump's presidential campaign has visibly come apart at the seams since the 2005 video became public Friday. Top Republicans, including House Speaker Paul Ryan, are now openly distancing themselves from their party's nominee, as polls show Democratic nominee Hillary Clinton taking a sizable lead.  
Although Trump issued an apology and dismissed his words as "locker room talk," he has failed to mitigate the disgust and condemnation his remarks have brought. 
REAL LIFE. REAL NEWS. REAL VOICES.
Help us tell more of the stories that matter from voices that too often remain unheard.
BEFORE YOU GO
PHOTO GALLERY
16 Things Donald Trump Has Said About Women, Round 2