In Touch magazine printed its full 2011 interview with former adult film actress Stephanie Clifford on Friday. Clifford, whose stage name is Stormy Daniels, talked at length about her previous relationship with President Donald Trump.
And there is one detail that many found pretty Jaws-dropping — Trump is terrified of sharks, she said.
According to Clifford, she once met Trump for a date in his bungalow at the Beverly Hills Hotel. Over dinner Clifford learned something rather interesting about the then-reality show personality.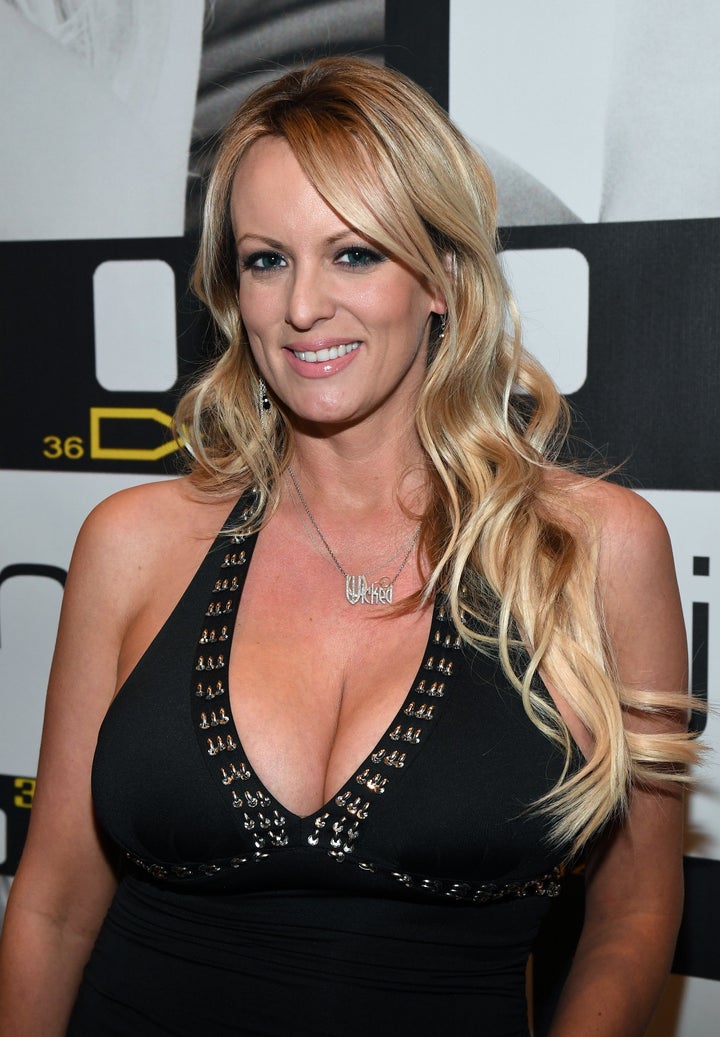 "The strangest thing about that night — this was the best thing ever," she said. "You could see the television from the little dining room table and he was watching Shark Week and he was watching a special about the U.S.S. something and it sank and it was like the worst shark attack in history. He is obsessed with sharks. Terrified of sharks. He was like, 'I donate to all these charities and I would never donate to any charity that helps sharks. I hope all the sharks die.' He was like riveted. He was like obsessed. It's so strange, I know."
The anecdote about sharks made quite a splash on Twitter.
As odd as that story is, Trump has expressed his dislike of the predatory fish in the past.
Both Clifford and Trump's legal team have since denied the affair and the payment.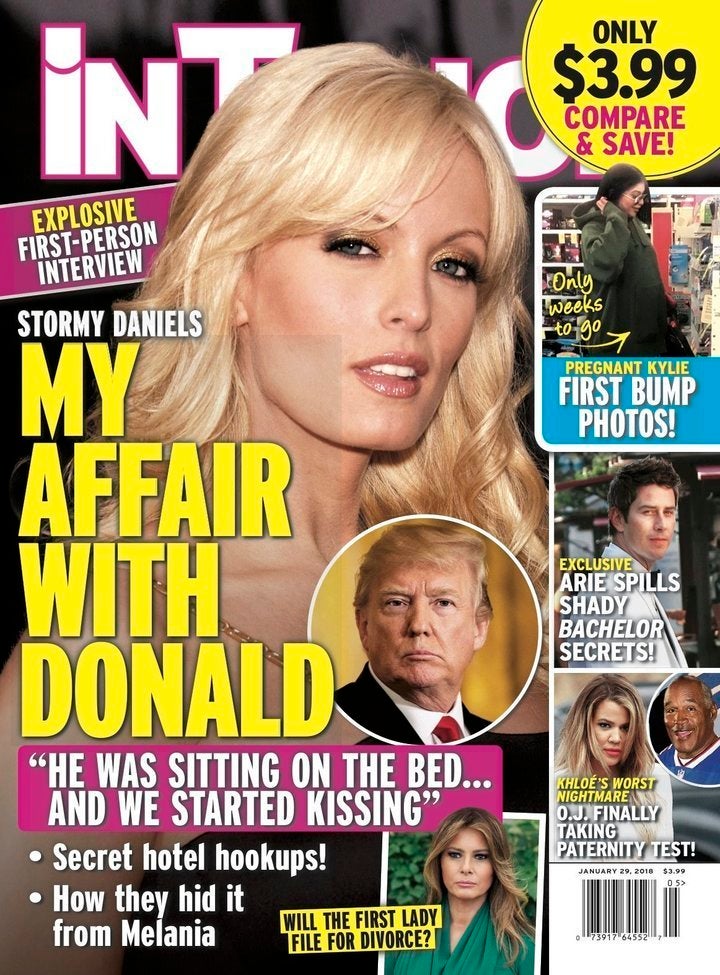 The magazine's initial disclosures included how the two met at the American Century celebrity golf tournament in Lake Tahoe in July 2006 — the year after the future president married Melania Trump and just months after she gave birth to their son, Barron. In Touch also highlighted such details as Trump brushing off the subject of Melania during that first date with Clifford and Clifford describing their sex as "textbook generic." She also talked about how Trump promised to get her on his show, "The Apprentice," and used that as an excuse to keep in touch over the next year.
With the release of In Touch's full interview on Friday, here are 10 more fascinating tidbits:
Trump did not dress up for his first date with Clifford.
"I went in [to his Lake Tahoe hotel room] and I was all dressed up because I had just assumed that we were going to go to dinner, but he meant to have dinner in his room. Like he wasn't dressed to go out at all, just lounging. I remember taking a jab at him. I remember saying, because he was all sprawled out on the couch, watching television or something. He was wearing pajama pants. And I was like, 'Ha, does Mr. Hefner know that you stole his outfit?'"
Trump bragged about himself during their first date.
"He kept showing me he was on the cover of a magazine that had just come out and it was some sort of money magazine, I wish I could remember which one it was. But he had it in the room and he kept showing it to me and I was like, 'Dude, I know who you are.' He was trying to sell me, I guess."
"He just kept talking about this magazine that he was on the cover of, like, 'Look at this magazine, don't I look great on the cover?'"
Trump is superstitious about his hair.
"He said that he thought that if he cut his hair or changed it, that he would lose his power and his wealth. And I laughed hysterically at him."
Trump has some pretty slick moves.
Of their first date, Clifford recalled:
"I had to use the bathroom and I went to the restroom, which was in the bedroom. Like I said, it was a big suite. I could describe the suite perfectly. When I came out, he was sitting on the bed and he was like, 'Come here.' And I was like, 'Ugh, here we go.'"
On their second date at the Beverly Hills Hotel, Clifford recalled Trump saying to her:
"'You know, you're so beautiful. I love your little nose, it's like a little beet.' I go, 'Did you say a beet? Like, what the f―?' I started giving him a hard time about it. And he goes, 'No, no, no, no! It's majestic. It's a very smart nose, like an eagle.'"
Clifford has a part of Trump's anatomy etched in her memory.
"I can definitely describe his junk perfectly, if I ever have to."
The two didn't use protection that one time they had sex.
"It was kind of in the moment. And I was really kind of upset about it because I am so, like, careful. The company I work for is condom-only. But I remember for a fact that we didn't because I'm allergic to latex. And I didn't go up there with condoms on me. I know that for a fact because 99% of men don't carry non-latex condoms on them, so I usually always have one in my backpack but I thought I was going to dinner, so I only had a tiny little cocktail purse."
After sex, Trump had a request for Clifford.
"Here's the weird thing. He had one of my DVDs and he asked me to sign it for him and I did."
After their initial affair, Trump would always call Clifford from a blocked number.
"The number was always blocked. He called me about every 10 days. He always called me 'honeybunch.' He's like, 'How's it going, honeybunch?'"
Trump never got Clifford on "Celebrity Apprentice." When Jenna Jameson appeared in an episode, he used it as an excuse to call Clifford.
"So he called me and was like, 'Did you see Jenna Jameson on my show? I didn't know she was going to go on. That's bullshit. She made a fool of herself.' He said, 'She's a bimbo. You're so much better.' I was like, 'I didn't even know about it.' I just thought that was really funny. Don't care. Totally over it."
In retrospect, Clifford feels sorry for Melania Trump.
"At the time, I didn't think that much about it. But now that I have a baby that's the same age that [Barron] was at the time, I'm like, 'Wow, what a d―.'"
Popular in the Community