A poll worker in Texas was injured Tuesday when he tried to move a Donald Trump campaign sign and cut his hand on box-cutter blades that had been attached to it.
The tampered sign was discovered Tuesday morning blocking an official polling sign at Collin County College in Plano, according to NBC Dallas. A precinct official had ordered the sign to be moved, CBS Dallas reported.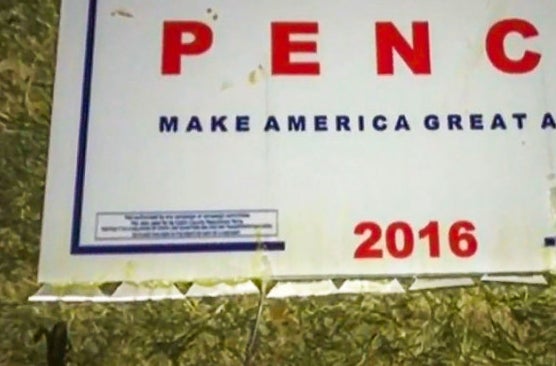 However, the incident was reported both to campus police and the Texas Rangers.
A spokeswoman for the college said all other campaign signs would be inspected and those containing sharp objects removed.
Steve Spainhouer, the Democratic chair in Collin County Precinct 122, had some cutting remarks about what he calls the worst campaign-related crime he's seen in 16 years.
"I think it's deplorable," he told CBS Dallas. "It just shows how far we've come in politics where people want to be so mean, so hateful to try and injure somebody who's probably got no political party persuasion one way or another and is just working at a poll."
Although the matter is being investigated, there have been no arrests, according to Fox4News.com. A Collin College spokeswoman told the station there are no security cameras in the area where the incident happened.
Related
Before You Go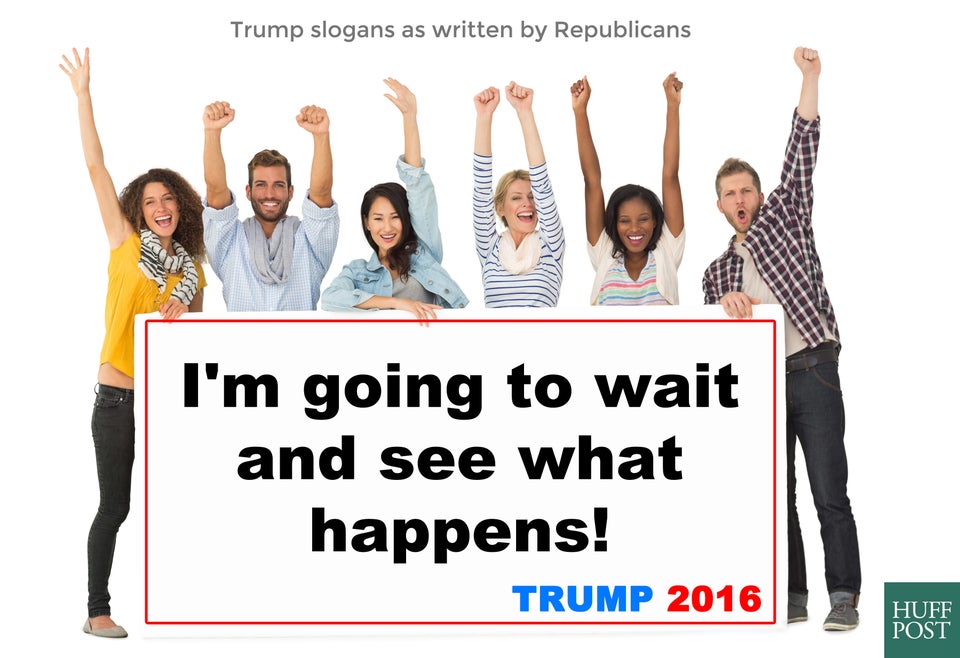 Here Are Enthusiastic Trump Campaign Slogans Using Real Republican Quotes
Popular in the Community