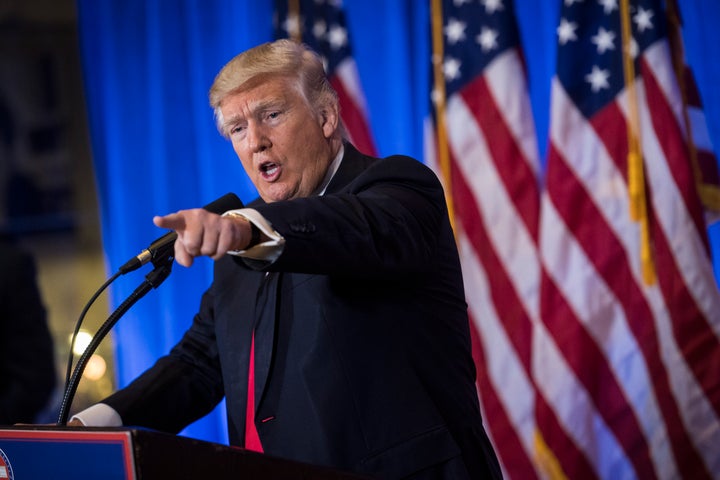 Assemblyman Luis Alejo (D-Salinas), the chairman of the 22-member caucus, sent a letter Tuesday on behalf of the group of lawmakers asking the heads of NBCUniversal and Comcast Corp. to rescind SNL's invitation to bring Trump on as the show's guest host on Nov. 7.
"Saturday Night Live (SNL) may be a comedy show, but inviting a host that believes the largest ethnic group in the country consists of rapists and criminals with 'lots of problems' is not only wrong, but it makes NBCUniversal complicit in demeaning an entire community," the letter reads.
The California Latino Legislative Caucus is the latest of several Hispanic groups that have pounced on SNL and NBCUniversal for offering the GOP presidential hopeful a platform despite his widely criticized comments painting Mexican immigrants in broad strokes as "rapists" who are "bringing drugs" and "bringing crime" to the United States.
Last week, a coalition of 40 Hispanic civil rights groups issued a separate letter asking NBCUniversal to give Trump the boot.
"We are appalled that you would enable Trump's hateful speech for nothing (more) than a ratings ploy and ask that you rescind the SNL invitation," the advocacy group's letter said.
NBCUniversal did not immediately respond to a call requesting comment on the California Latino Legislative Caucus letter, but the network has so far brushed off calls to cancel the invitation.
Critics note that SNL has long had a problem with diversity. Only two cast members in the show's four-decade history have been Latino.
"If SNL had a better track record of hiring Latino staffers, then perhaps there would be less controversy over Trump's hosting stint," NPR's TV critic Eric Deggans wrote on Sunday. "Or perhaps it would have thought harder about whether it made sense to bring him on the show at all."
Read the whole letter from the California Latino Legislative Caucus below.