A new Texas nonprofit led by Donald Trump's grown sons is offering access to the freshly-minted president during inauguration weekend — all in exchange for million-dollar donations to unnamed "conservation" charities, according to interviews and documents reviewed by the Center for Public Integrity.
And the donors' identities may never be known.
Prospective million-dollar donors to the "Opening Day 2017" event — slated for Jan. 21, the day after inauguration, at Washington, D.C.'s Walter E. Washington Convention Center — receive a "private reception and photo opportunity for 16 guests with President Donald J. Trump," a "multi-day hunting and/or fishing excursion for 4 guests with Donald Trump, Jr. and/or Eric Trump, and team," as well as tickets to other events and "autographed guitars by an Opening Day 2017 performer."
Website TMZ.com first published a brochure hyping the happening. The brochure says that "all net proceeds from the Opening Day event will be donated to conservation charities," but it does not name the charities or detail how net proceeds will be calculated.
Who's behind the get-together?
Walter Kinzie, chief executive officer of Texas event management company Encore Live, confirmed to the Center for Public Integrity that a nonprofit group called the Opening Day Foundation hired his firm to manage Opening Day 2017.
A Center for Public Integrity review of Texas incorporation records found the Opening Day Foundation was created less than a week ago, on Dec. 14. Unlike political committees, such nonprofits aren't required by law to reveal their donors, allowing sponsors to write seven-figure checks for access to the president while staying anonymous, if they choose.
The paperwork for the Opening Day Foundation listed four directors: Donald Trump Jr., Eric Trump, Dallas investor Gentry Beach and Tom Hicks Jr., the son of a Dallas billionaire.
Beach and Hicks are reportedly close friends with Donald Trump Jr., and both men helped raise millions of dollars for Trump's campaign.
"The event is being put on by the Opening Day Foundation," Kinzie confirmed, adding: "There are a number of different individuals who are part of the foundation."
Kinzie also said the information in the brochure posted by TMZ.com was not entirely accurate — he did not specify what was incorrect — and he added that the participation of Trump family members is not confirmed.
The Trump Organization, a spokeswoman for President-elect Trump and the presidential transition team did not immediately respond to requests for comment.
Hicks and Beach also did not immediately respond to phone messages requesting comment.
The brochure for "Opening Day 2017," an event described as "honoring President Donald J. Trump," offers sponsor packages ranging from $25,000 to $1 million. The event will "celebrate the great American tradition of outdoor sporting, shooting, fishing and conservation," the brochure states.
Mike Ingram, an Arizona developer who is listed as one of the co-chairmen, said Beach approached him to help.
"I'm honored to do it," he said. "It's not going to be a black tie event. It's going to be boots and jeans and camouflage and it's going to raise a lot of money to go to sportsman's charities" and conservation charities, he said.
Ingram said he could not confirm the Trump family's participation.
Before You Go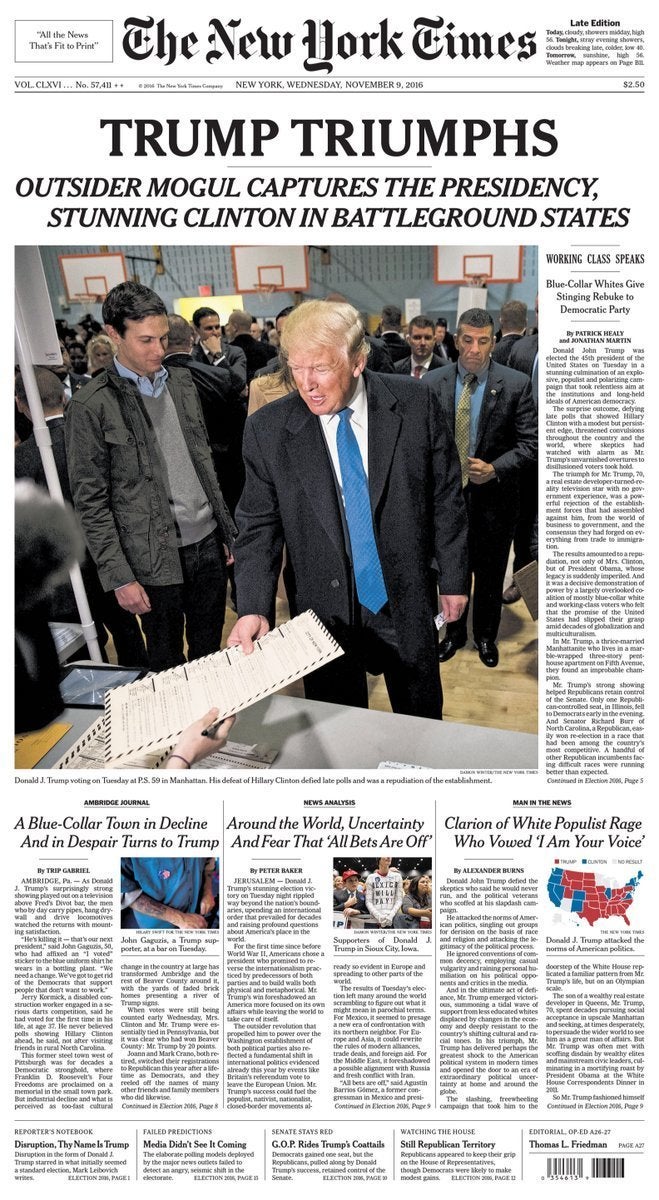 Newspapers React To President Trump
Do you have info to share with HuffPost reporters? Here's how.
Popular in the Community