WASHINGTON ― During his first State of the Union address, President Donald Trump took credit for the achievements of the black president who preceded him.
"And something I'm very proud of, African-American unemployment stands at the lowest rate ever recorded," Trump said as the crowd packed into the U.S. Capitol on Tuesday night went wild. Vice President Mike Pence and House Speaker Paul Ryan (R-Wis.) gave the line a standing ovation.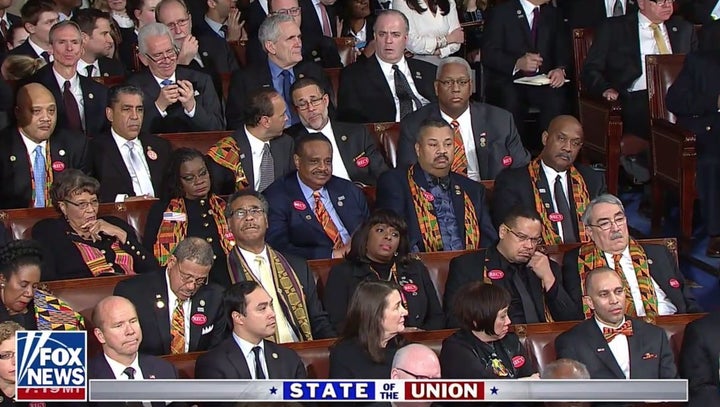 But members of the Congressional Black Caucus, dressed in kente cloth, were unmoved. They didn't clap. They didn't emote at all. They sat there and gave Trump a blank stare.
"It's not as if black unemployment was 18 percent under Barack Obama and, as soon as Trump took office, it plummeted. Black unemployment fell fairly consistently from 2010 on, as did the rates for whites and Hispanics," wrote Philip Bump for The Washington Post.
"From January to December 2017, the unemployment rate among black Americans fell 1 percentage point. During the same period in 2016, it fell the same amount. In 2015, it fell 1.9 points. The previous year, it fell 1.5 points. The year before that, it fell 1.8 points," Bump said.
"I probably followed the mode somewhat of Jay-Z," she told HuffPost. "I frankly believe there's black unemployment, and black unemployment among young African-American men, who need more than praise about unemployment. They need job training, they need education, starting from primary and secondary schools of which neighborhoods they live in that the schools are not where they should be. They need support for their families."
"So I thought it was disingenuous, and it was placating, and insulting, to be very honest with you. Where's the compassion and the passion for comprehensive issues dealing with our community? Gun violence? The need for housing?"
Igor Bobic contributed reporting.
This story has been updated with a quote from Sheila Jackson Lee.
Before You Go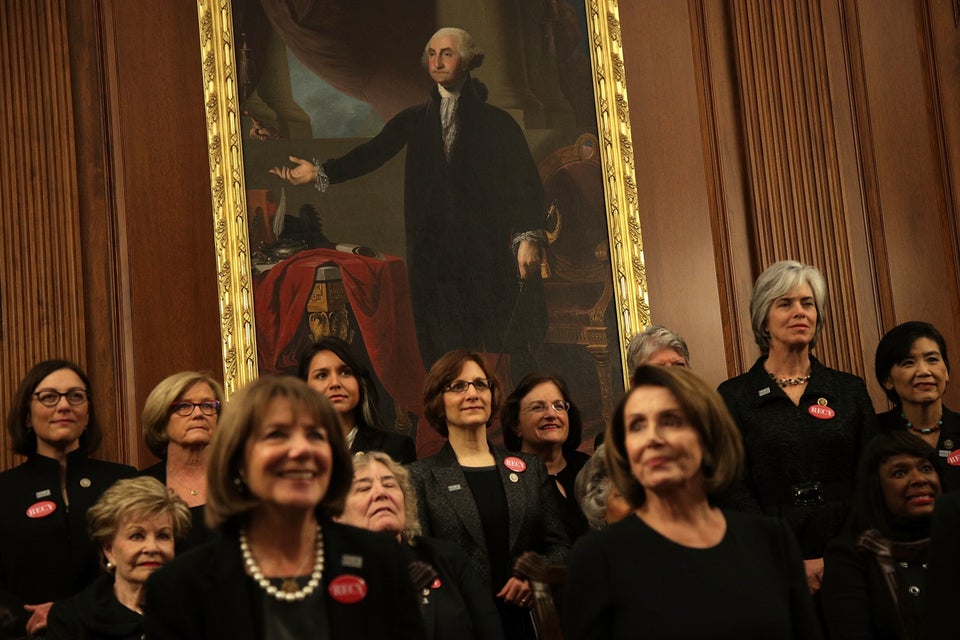 Members Of Congress Wear Black For State Of The Union In Solidarity
Popular in the Community