The Christian Gospels suggest that Jesus' family fled to Egypt shortly after he was born to escape a massacre ordered by a tyrannical king. The family lived in Egypt until the death of that king.
For many Christians, the fact that the founder of their faith was a refugee means that they are called to welcome and serve migrants and refugees today.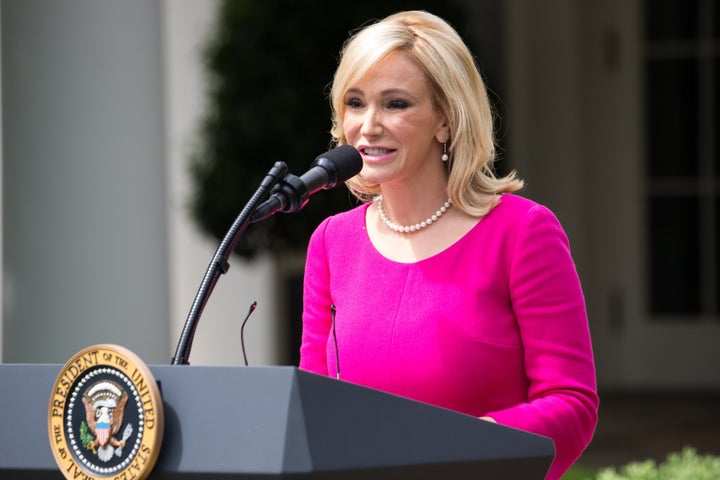 Earlier this month, White spoke on the Christian Broadcasting Network about visiting a foster care facility in Bristow, Virginia, that was reportedly taking care of several migrant children. Asked to reflect on the Bible verses that came to mind during her visit, the televangelist said that many Christians misconstrue the story about Jesus' escape to Egypt.
White claimed that although Jesus was a refugee, he didn't cross borders illegally.
"I think so many people have taken Biblical Scriptures out of context on this, to say stuff like, 'Well, Jesus was a refugee,'" White said in the CBN interview published Monday. "Yes, he did live in Egypt for three-and-a-half years. But it was not illegal. If he had broken the law, then he would have been sinful and he would not have been our Messiah."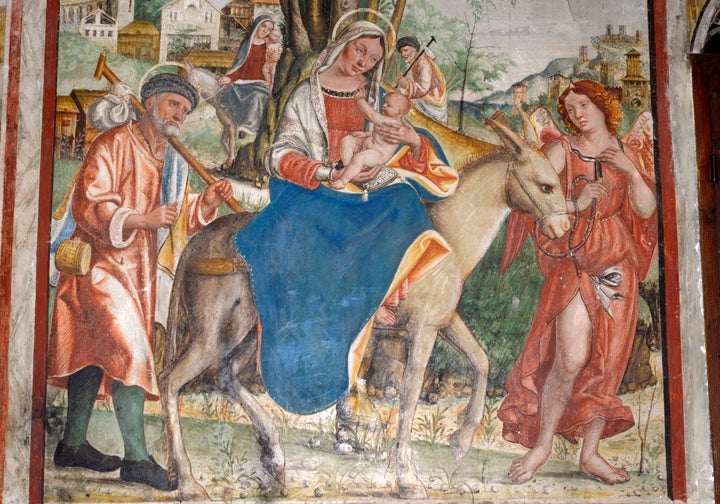 Most Christian theologians would likely find flaws in White's analysis, said Matthew Soerens, national coordinator for the advocacy group Evangelical Immigration Table. He said the concept of "illegally" entering Egypt hardly applied during Jesus' time, centuries before the existence of modern nation-states that issue passports and visas to regulate migration.
"We have no reason from the text to think that his parents requested refugee status in advance of their flight," Soerens wrote in an email. "Much like many Salvadoran or Honduran families today who are fleeing gang violence, their response to a credible threat to their family's safety was to try to reach a foreign country where they would be safe, protected from those seeking to do them harm."
Rev. John McCullough, president of the refugee resettlement agency Church World Service, said he has seen no evidence that Jesus' family was "legally admitted" into Egypt.
"Fortunately, the Egyptian authorities did not exercise any kind of zero tolerance policy," McCullough said.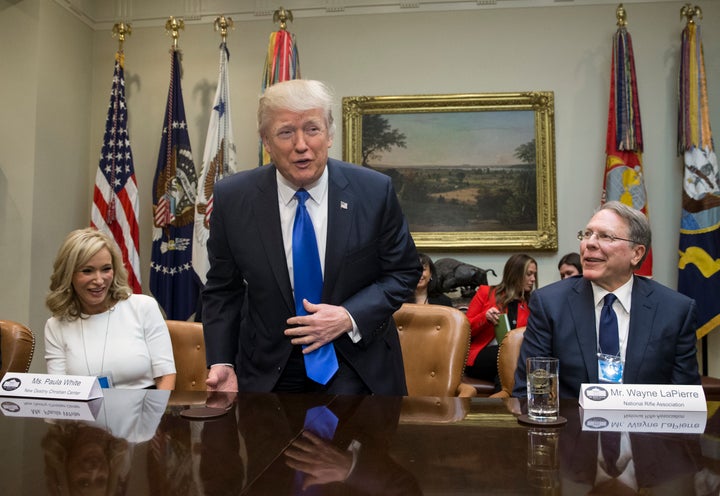 Soerens also questioned the idea that breaking a governmental law is always sinful, as White's comment implies. He pointed to Bible passages about Jewish midwives defying an Egyptian ruler's order to kill male children and to stories about Jesus' apostles being imprisoned because they were on the wrong side of Roman laws.
Jesus himself was criticized by community leaders of his time for breaking religious law and was eventually executed by the state.
"The Bible does give Christians instructions for relating to the civil authorities in ways that honor the law, but it never claims that all laws are just or should be obeyed," Soerens said. "In a democratic form of government, being 'subject to the governing authorities' as Paul writes in Romans 13:1 includes advocating peacefully for laws that are more just, with a particular concern for those who are marginalized, including those fleeing persecution."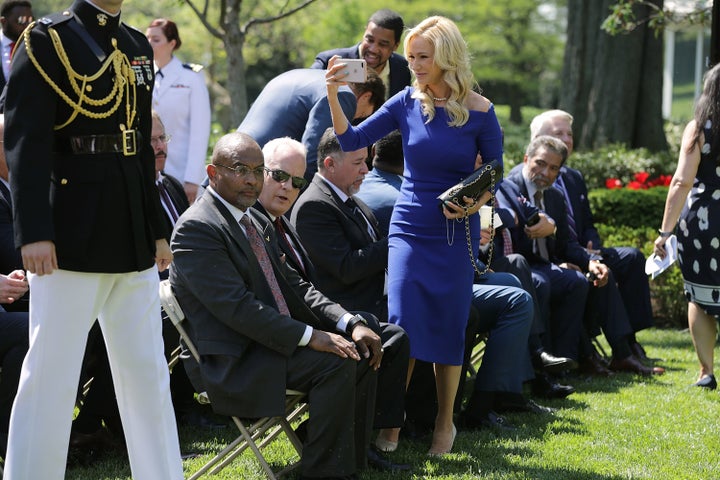 It's unclear whether the children in the facility that White visited had been separated from their parents at the border or if they arrived in the U.S. unaccompanied by an adult. But White assured CBN's viewers that the center was doing a "beyond phenomenal" job caring for the children's physical and mental needs.
"They care for the children," White said. "Not just three square meals ― psychiatric care, clinician, medical care, chapel, events, schooling, language, and love."
Nonetheless, seeing the plight of those children had "100 percent" strengthened her views on the need for tough border security, she said.
"If we are going to be compassionate, we have to have stricter border security and laws," said White.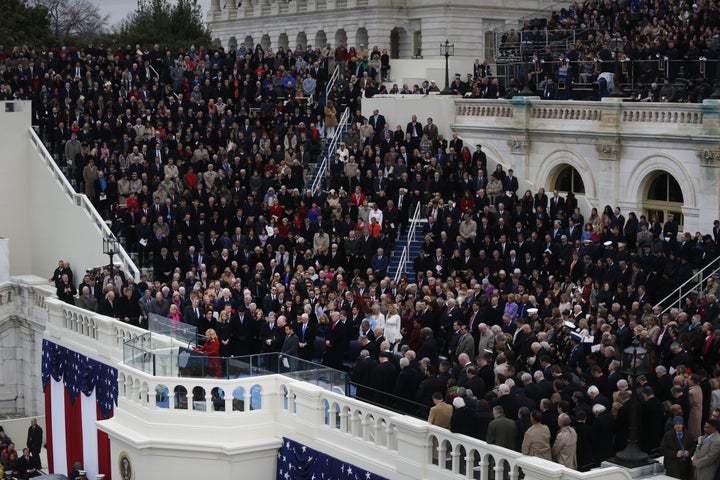 Soerens said he has no doubt that the facilities that have contracted with the Department of Health and Human Services to shelter migrant children are doing their best to care for the kids ― but that doesn't justify family separation.
"That these kids have access to television, decent beds to sleep in, or adequate caloric intake is not the point: they belong with their moms and dads," he said.
Before You Go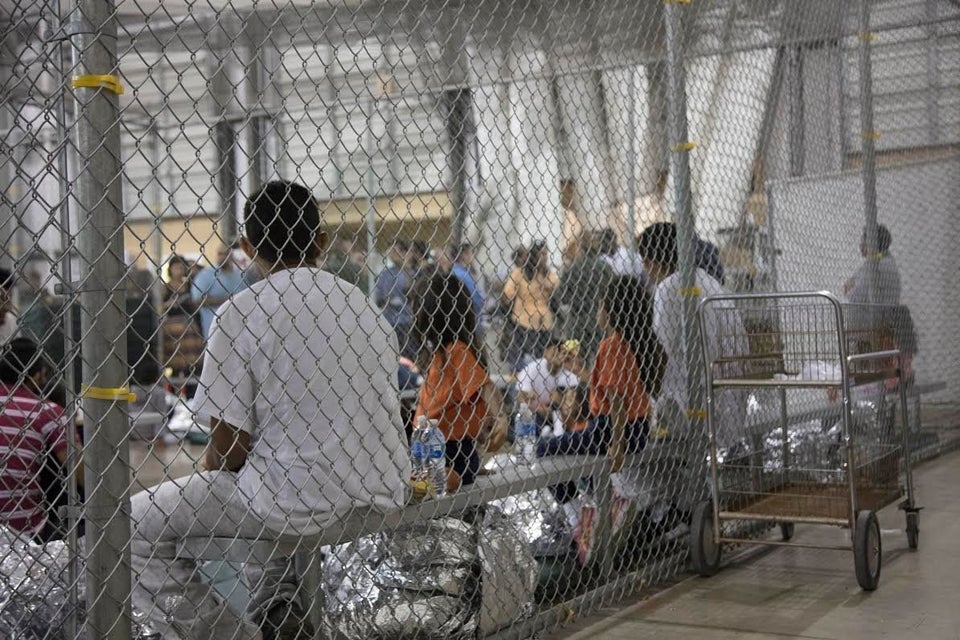 Inside The Texas Detention Center Housing Immigrants
Popular in the Community