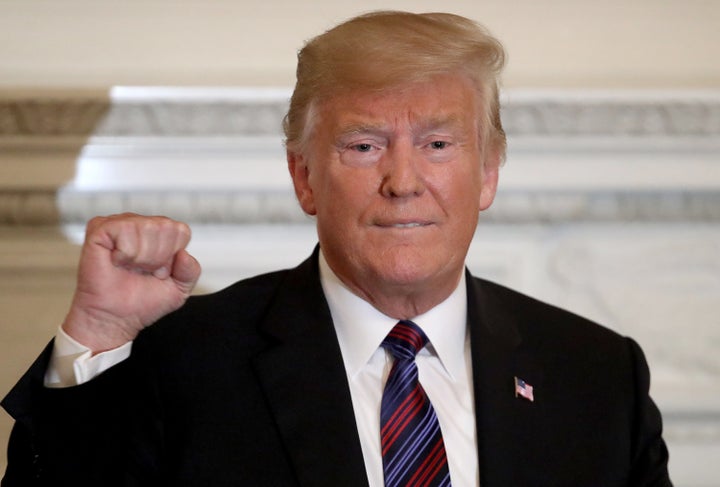 President Donald Trump defended his response to the death of Sen. John McCain (R-Ariz.) in an interview with Bloomberg News on Thursday, continuing to shake off scorn for his decision to return White House flags to full-staff a mere day after the senator's death.
Asked if he had bungled his response to the death of McCain, with whom he'd clashed throughout his presidency, Trump replied, "No, I don't think I did at all. I've done everything that they requested and no, I don't think I have at all."
In addition to the backlash over the flag, which Trump ultimately ordered returned to half-staff until McCain is interred this weekend ― the president faced criticism for issuing only a brief condolence tweet hours after McCain's death.
According to a report in The Washington Post, Trump issued that tweet in lieu of a complimentary official statement that White House aides, including press secretary Sarah Huckabee Sanders, had prepared for the president shortly before McCain's death from an aggressive form of brain cancer.
Trump also wouldn't answer Bloomberg's questions as to whether he thought McCain would have been a better president than Barack Obama, who beat the late senator in the 2008 election.
"I don't want to comment on it," he said as Huckabee Sanders reportedly stared at him in the room. "I have a very strong opinion, all right."
Huckabee Sanders must be "having a nervous breakdown" over his response, Trump joked.