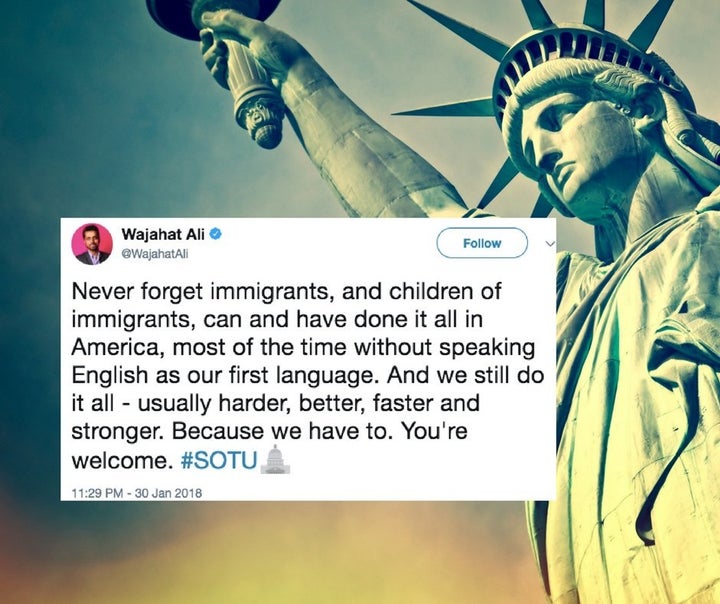 "For decades, open borders have allowed drugs and gangs to pour into our most vulnerable communities," Trump said during his speech. "They have allowed millions of low-wage workers to compete for jobs and wages against the poorest Americans. Most tragically, they have caused the loss of many innocent lives."
Many politicians who attended the SOTU also showed their support.
Perhaps most notably, immigrants and children of immigrants spoke out in response to Trump's divisive rhetoric. Former U.S. Attorney Preet Bharara and former U.S. Chief Data Scientist DJ Patil even listed the ways in which they've contributed to the country as immigrants.