President Donald Trump declined to offer his full support for Steve Bannon, one of his top advisers, and instead downplayed Bannon's influence in getting him elected to the White House.
New York Post columnist Michael Goodwin asked Trump if he still had confidence in Bannon, and the president did not say he did. Instead, he made it seem like Bannon, who led Trump's campaign beginning in August, was in the right place at the right time. In November, Trump tapped Bannon, widely seen to be the architect of his populist strategy, to be his senior counselor in the White House.
"I like Steve, but you have to remember he was not involved in my campaign until very late," Trump told Goodwin. "I had already beaten all the senators and all the governors, and I didn't know Steve. I'm my own strategist and it wasn't like I was going to change strategies because I was facing crooked Hillary."
Last week, Bannon was ousted from his role on the National Security Council ― something Kushner encouraged. Trump also told the Post that he had warned Kushner and Bannon that they needed to resolve their differences.
"Steve is a good guy, but I told them to straighten it out or I will," he said.
Before You Go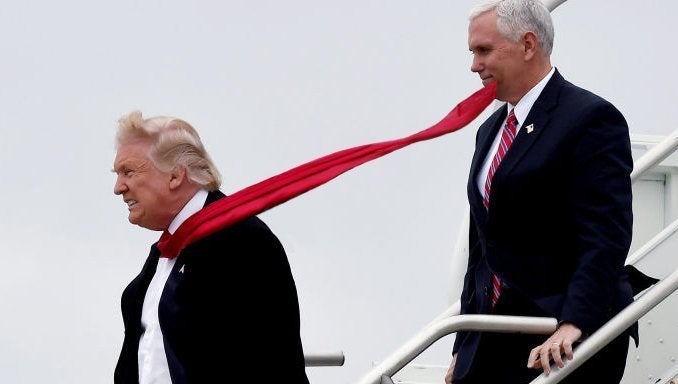 Trump's Ties
Popular in the Community