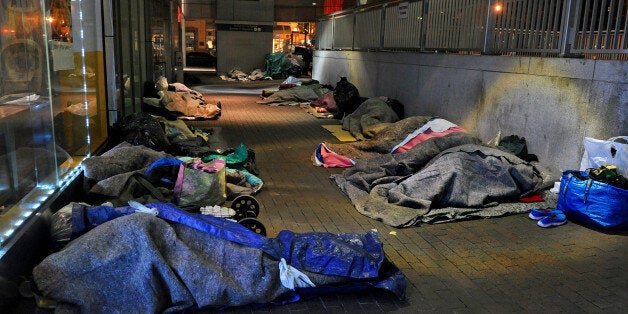 There is good cause for concern that the Trump administration will undercut federal housing policy's effectiveness in broadening opportunity for low-income Americans and protecting them from homelessness and hardship. The deep domestic spending cuts and tax breaks President-elect Donald Trump has proposed threaten rental assistance that helps vulnerable families keep a roof over their heads. In addition, Ben Carson, Trump's nominee to be secretary of Housing and Urban Development, has inaccurately criticized federal fair housing efforts.
The new administration could, however, choose a different path and build on the long history of bipartisan support for many HUD programs - and particularly the largest of those programs, Housing Choice Vouchers. The voucher program, created and refined during the Nixon, Ford and Reagan administrations, provides market-based assistance that helps low-income people rent modest units of their choice.
Members of both parties have worked together to strengthen the voucher program and provide adequate funding for vouchers in use around the country. They also cooperated during the Bush and Obama administrations to expand vouchers for people with disabilities and veterans, helping drive veteran homelessness down 47 percent. In 2013, the Bipartisan Policy Center's Housing Commission recommended expanding the voucher program to all families with incomes below 30 percent of the median in their area. This year the Republican-controlled Congress unanimously passed - and President Barack Obama signed - legislation substantially improving the voucher program and other housing programs.
This broad support reflects the powerful evidence that housing vouchers work. Rigorous research shows that vouchers are highly effective - and cost-effective - at reducing homelessness, housing instability, domestic violence and foster care placements (which often occur because parents cannot afford suitable housing). Vouchers have also been found to raise children's adult earnings and reduce the chances they will be incarcerated. Vouchers for supportive housing allow low-income elderly people and people with disabilities to live independently in their communities, rather than in costly institutional settings.

Housing vouchers are a powerful and proven tool for providing that choice and enabling families to escape the cycle of disadvantage.


Vouchers expand opportunity most when they enable families to live in low-poverty neighborhoods with strong schools and low crime. Groundbreaking research in 2015 found that young children whose families used vouchers to move to low-poverty neighborhoods earned 30 percent more as adults and were more likely to attend college and less likely to become single parents. Recognizing this, House Republicans this year called for policies to improve voucher holders' access to high-opportunity neighborhoods in their poverty plan, and a House subcommittee hearing in September examined opportunities to use the voucher program to support upward mobility.
"We need to think about why people are disadvantaged and what can we can do to change that disadvantage," Carson said on Dec. 8. "Instead of just telling people you go to this place and we'll pay for it, you give them some choice." Housing vouchers are a powerful and proven tool for providing that choice and enabling families to escape the cycle of disadvantage. Let's hope the new administration works with Congress to strengthen, rather than undermine, this important program.
Popular in the Community